Get notified when new promo codes arrive from HuHot
You will be alerted about deals at most once per week. You can always unsubscribe.
HuHot Information
In terms of its history, it's worth pointing out that the first HuHot Grill restaurant was created where the company is headquartered, in 1000, by the Vap family. As the family already had some experience with franchising, they knew their way around the business and were able to quickly promote the restaurant and gain the interest of the public. The first franchised restaurant of this company was built over in Nebraska 3 years later. Initially, the restaurant was meant to be called Mongo's, but due to the fact that the name was already trademarked, it was named HuHot, coming from the old capital of Inner Mongolia.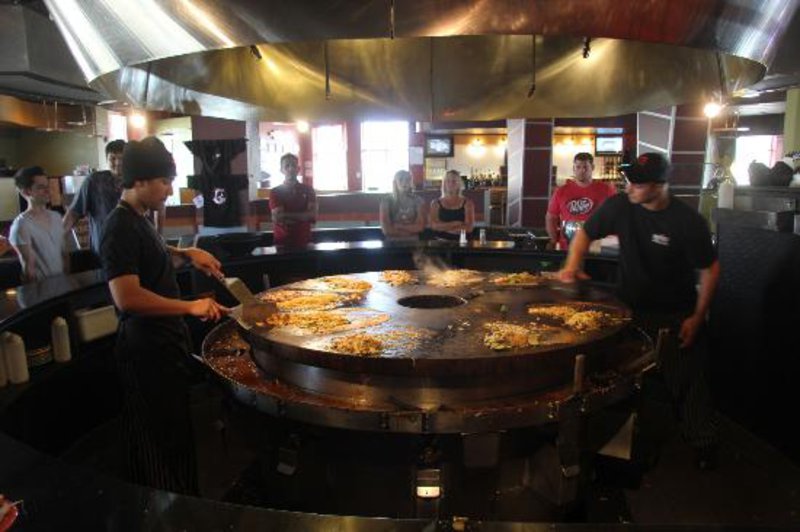 What makes the restaurant special is its main attraction- the 7 ft. grill featured in the middle of the restaurants. Visitors get to fill their bowls with various foods, including a fine and fresh line of meat, vegetables, noodles and sauces. After this is done, they get to proceed and see how their unique creation is grilled. Therefore, the main idea behind the restaurant is to grant patrons the possibility to create their own food, with the help of the ingredients offered by the restaurant. This can also be done online, where clients can go ahead and create their own recipes, see the nutritional values of their food, but also print, share the meals, or save them for later.
What else is in their menu?
Apart from the wide variety of ingredients that customers can use to create their own food, HuHot also offers a couple of Asian-inspired appetizers such as egg rolls, crab rangoons and coconut shrimp. Other than this, patrons also have the possibility to create their own desserts. With this in mind, the S-mores dessert is usually popular with families, as each order of this dessert also comes along with graham crackers, chocolate bars and marshmallows which can be roasted directly at their table, on a mini hibachi. In terms of the sauces, which are the main keys to a truly unique meal, some of the most popular are samurai teriyaki, not-so-sweet and sour, Khan's favorite, Burn-your-village Barbeque, Khan's revenge and more. There are also a few seasonal sauces which are added in from time to time, at selected locations.
What are the prices like?
When it was created, the line of restaurants was thought out in such a way that it would allow people to enjoy food regardless of their budget. With this in mind, you shouldn't worry much about the price of the products being offered, especially if you are the proud owner of HuHot coupons. There is also a reward system consisting of HuHot promotions, which, if taken advantage of, will reward you with free meals, or points which can be used in order to save a good sum of money.
What if I am not satisfied with the food being offered?
In the unfortunate case that you experience any issues at one of the HuHot locations, or you are not happy with your food, simply contact the team inside the store, and let them know about your issues. If they are not able to solve them, you can address an email or phone call, to the company's headquarters, where the customer support team will do its best to make sure that you are satisfied with the services that you have received.
Comments