Get notified when new promo codes arrive from Furr's
You will be alerted about deals at most once per week. You can always unsubscribe.
Furr's Information
Founded by Roy and Key Furr in 1946, the first Furrs restaurant was opened in Hobbs, New Mexico and was later followed by a second restaurant located in Odessa, Texas. Great food and a unique cafeteria approach to the restaurant setting garnered the attention of many customers and Furrs soon became very popular. New Furrs restaurants began opening on an annual basis in locations such as Colorado, Texas, New Mexico and Arizona. Today, there are now 25 Furrs Buffet and Furrs Fresh Buffet restaurant locations throughout five states.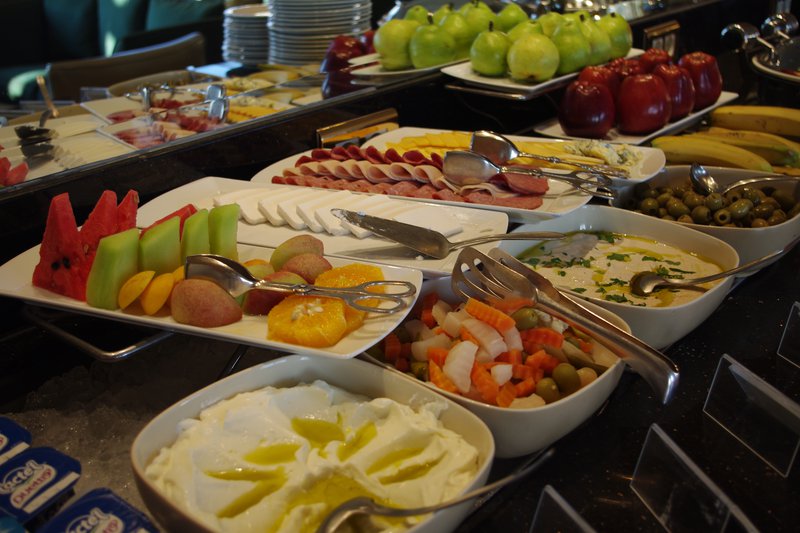 Are you curious what dining at Furrs is like? Are you searching for Furr's coupons? If so, you'll find everything that you need here on Coupofy. Whether you're a potential customer of Furrs or a loyal diner there, you'll appreciate the variety of information available about this renowned restaurant. Featuring details about Furrs prices and how to get the best deal on your meal, Coupofy ensures that you'll be properly prepared for your next dining experience.
Why Dine at Furrs?
Furrs is dedicated to providing fresh food for everyone at a truly reasonable price. For nearly 70 years, the restaurant has been offering home-style meals and delicious desserts to the public. Furrs only uses the freshest ingredients available for these meals and prepares everything daily to ensure that you only receive fresh food at its finest. If you are tired of the typical fast food or going to restaurants that don't prepare your food on the spot, Furrs is a welcome alternative.
For the most part, Furrs doesn't serve its food in its traditional cafeteria style as it once did when it opened. The majority of the Furrs restaurants have moved toward a buffet style option. However, if you still want to enjoy Furrs as it was presented when it first opened, you are highly encouraged to visit the Farmington, New Mexico location where Furrs has maintained the cafeteria style setting.
What makes Furrs different from other buffets you've tried in the past? Furrs menu features home-style entrees and desserts that are unlike anything else you've experienced. The goal is to provide you with a delicious meal that will provide you with the same level of enjoyment and comfort as that home-cooked meal that your family would make. Entrees vary by location, but some of the most popular options include chicken pot pie, classic fried chicken, chopped steak, meatloaf with creole sauce, southern-fried fish, chicken fried steak, and much more. Regardless of what your dining preferences are, there's always something enjoyable waiting for you at Furrs.
Another aspect that sets Furrs apart from other buffet restaurants is that you are allowed to take the meals to go if you prefer. If you don't have time to dine in at a Furrs location, you are always encouraged to contact the restaurant ahead of time so that they can have the meal ready for you by the time that you arrive. You can also order these meals to go in person if you prefer. Anything that is listed on Furrs daily menu is available to go, whether you are interested in having something catered, getting something for yourself, or even ordering multiple meals for the entire family.
Furrs Seasonal Dining Options
Throughout the year, Furrs offers a variety of limited-time entrees and options that are specific to the season. The restaurant aims to provide the public with some of the most popular seasonal entrees and desserts. This includes whole pies, special promotions for trick-or-treaters, and even complete holiday dinners.
If you don't feel like cooking for the holidays, Furrs usually offers a number of great options for Thanksgiving and Christmas. You can order holiday meals for the entire family, making it an ideal choice if you'd like a break from cooking or if there have been unexpected dinner plans for your upcoming celebration. Many times, you will also find that these promotions can be paired with Furr's coupons for an additional bargain.
Furrs Email Club
Do you want to make sure you always get the best deal when you're dining at Furrs? Consider signing up for the restaurant's email club. Furrs will send you special offers such as Furr's coupons and the latest news about the restaurant on a regular basis. It's a great way to keep up with all of the new experiences happening at the restaurant, whether it involves new entrees or special events at the Furrs in your area. Once you're signed up, you'll receive a variety of discounts for your upcoming Furrs dining experiences. These can range from Furrs printable coupons 2020 to other discounts that may vary for seniors or those who have served in the military.
Redeeming Your Furr's Coupons
It's fairly easy to accumulate a lot of Furrs cafeteria coupons 2020 over a period of time. Ideally, you should use these coupons as soon as possible when you visit the restaurant. When you pay for your meal, just present the coupon that you have and the cashier will apply the discount to the final total of your dining experience.
There are some instances where your coupons may not work. This generally occurs when they are no longer valid. All coupons have a validity period where they can be used before they will expire. For example, if you are using Furrs coupons July 2015 and you try to receive the discount when paying for your meal, the coupon will be expired and won't work anymore. However, if you use a more recent coupon such as Furrs coupons August 2020, there's a higher chance that you can redeem the discount without any issue.
Another aspect to keep in mind is to always read the terms of the coupon before you attempt to use it. You could have a perfectly valid coupon that isn't expired, but it could be rejected when you try to redeem it at the register because it's not intended for use at that specific Furrs location. In example, Furrs coupons Garland TX are specific to the restaurant location in Garland, so they wouldn't work at other locations. As long as you check the terms before you try to redeem your coupons, you shouldn't have any issue with getting the discount that has been provided to you via email or elsewhere.
How Much Can You Save With Furr's Coupons?
In comparison to other buffets in your area, you may be wondering if dining at Furrs is more affordable. In most cases, it generally is. Furrs offers its meals at very low prices and many of them could easily be considered competitive with what you would find at other restaurants. It is important to also consider the fact that there are many Furr's coupons that can be redeemed. Not all buffets offer coupons and so this is another way that Furrs is able to provide you with more affordable pricing, especially when you are dining with your family.
Special holiday promotions such as entire meals for the family are often more cost efficient than preparing the meals on your own. More often than not, once you have bought all of the ingredients for an entire holiday feast for your family and friends at the store, you'll realize that you've spent much more than what you would have spent if you had just purchased a similar feast at Furrs. For anyone who is seeking a more affordable option for holiday event dining or even catering, Furrs may be the best choice.
Furrs Catering
Catering can be requested for gatherings of eight people or more. Once you have made your catering order, you have the option of picking it up yourself, having it delivered to the location, or even having full-service catering. This makes it a very flexible option that can be suitable for feeding an entire family, a group of friends, or even getting catering for an upcoming business meeting. All catering packages include an entree, two sides or salads and freshly baked bread.
If you are interested in making an order for catering, the entire Furrs menu that you can choose from is available on the restaurant's website. The menu also includes all of the prices so that you can easily determine how much your catering order will cost. Furrs catering is fairly inexpensive and is an ideal choice if you need to cater for an event or gathering but you are dealing with a budget. Keep in mind that you can usually also get a discount on the price with Furr's coupons.
Furrs Military Discount
Whether you have served in the military or you know someone who has, Furrs has discounts available for military personnel that are interested in dining at the restaurant. Furrs will provide one military discount per visit for any active duty, reserve, or retired military personnel. In order to redeem this discount, the individual must present their military I.D. The discount cannot be shared and is only applicable to the individual that has served in the military. This discount can be redeemed every time he or she dines at Furrs. Additionally, there is no need to bring any specific Furr's coupons in order to redeem this discount; simply show the military I.D. and the discount should be applied to your purchase.
Kids Buffet Options
Individuals that are interested in dining with children can receive special pricing. The kids buffet is open all day for children that are ages 3 to 12 and costs only $4.99. If the child is under the age of 3, then they are able to eat at the location for free. At the Farmington restaurant, there are some slightly different terms. The buffet is only open on Sunday from 4pm until the closing time and the kid's buffet is only available to children ages 3 to 10.
Furrs Gift Cards
If you're interested in providing a particularly unique gift option, you might want to consider giving someone a Furrs gift card. These gift cards can range anywhere from $15 to $100 and can be a great choice for providing someone with a quick gift. It's perfect for that loved one that you know enjoys dining at Furrs or even as a surprise for someone who you've been trying to introduce to Furrs for a while. Gift cards can be purchased directly at the Furrs location in your area or can be purchased online for your convenience.
While you're at it, you might even want to provide the gift recipient with a Furrs buffet coupon 2020. This way, not only will they enjoy a free meal at Furrs, but the additional discount will ensure that their gift card can be used much longer if preferred.
Is Dining at Furrs In Your Future?
Although it can be challenging to find quality, healthy meals at restaurants, Furrs has a lot of reasonable options to consider. Whether you are dining alone, with friends and family, or even with children, Furrs offers options that are suitable for everyone and works with you to ensure that you will be satisfied with your dining experience. Furrs is an ideal option when you want the flavor of a home-cooked meal without all of the work involved in your own kitchen.
For anyone who tends to dine on a budget, Furrs has decent affordable prices and can make dining with a group far more reasonable than it might be elsewhere. Adding Furr's coupons into the mix makes the entire dining experience more affordable and should not be overlooked if you are seeking to gain some savings.
As an alternative to Furr's, you can also try UrthBox for foods,snacks,nuts & Bars,sweets & Chocloates.
Comments