Get notified when new promo codes arrive from Personalization Mall
You will be alerted about deals at most once per week. You can always unsubscribe.
About Personalization Mall
Personalization Mall - The Unique Ideas and Personalization Gifts Site
Personalization Mall is a leading retailer of unique gifts and personalized items, based out of Burr Ridge, Illinois, United States. The privately held company caters to birthdays, holidays and everything in between, and offers its service exclusively online through the PersonalizationMall.com website. Here users can choose from hundreds of individual items to customize, which is done through their easy online tools, and the order is dispatched quickly for home delivery in United States and to international countries as well. There are also many Personalization Mall deals to help customers make savings.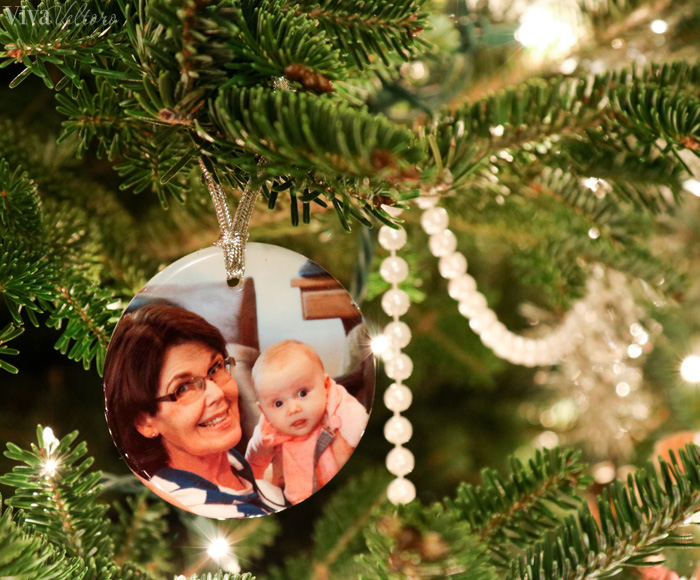 One of the simplest options to get money off your online purchases is to use a Personalization Mall promo code when you go to the site's checkout page. Here at Coupofy we have the most up to date Personalization Mall discount code list on the web. All you need to do is click the one you want to use to reveal the full terms and instructions on how to redeem it. So remember to browse back here before placing your order to ensure you get the best deal possible! (Note, only one coupon at Personalization Mall can be used per order).
Personalization Mall was founded back in 1998 and was one of the first services of its kind on the web. Their "revolutionary preview technology takes the guess work out of personalization, by allowing you to see what your gift will look like, personalized with your details, before you buy it," reads their about page. This cutting edge technology, great pricing and wide range of products, has allowed the company to grow to one of the biggest personalization stores in the world.
The online store is officially accredited by the Better Business Bureau, where it is rated the highest at A+. This means they have an overall excellent customer service, with very few complaints. They are also recognized by BizRate's circle of excellence, with an overall customer satisfaction rating of 9.5 out of 10.
While the site does not have a dedicated mobile app, it has a mobile optimized site that works well in any mobile browser and also lets you use a discount code at the Personalization Mall checkout page.
What You Can Personalize
Personalization Mall provides a wide range of high quality and unique gift ideas that can be easily personalized and previewed on the site, using their patented tools and technology. Their are products suitable for men, women and children, covering birthdays, holidays and all common gift giving occasions. You can also make up your own occasion if you are giving a gift for a unique purpose. And this does not have to break your bank balance, as they are constantly running sales and promotions to help you make savings, and you can even earn points for discounts through their rewards program. The specific promo code for Personalization Mall that you choose from our list will be dependent on what you order and if you meet the terms of the offer. For example some coupons are only redeemable for certain products or if you spend over a certain amount. You can also only use one discount code at Personalization Mall per order, so be sure to choose the one that will make you the best savings!
Types of products available at the online store cover Keepsakes, Jewelry, Bar & Wine, Photo Albums & Frames, Stationery, Bed & Bath, Christmas, Apparel & Fashion Accessories, Party Supplies, Office, Kitchenware, Home Decor, Outdoor & Garden, Corporate & Special Events, Travel Bags, Wall Art, Toys & Games, Sports, School Supplies, Pet Supplies, and much more. There are also officially licensed products from the likes of Disney, the National Football League, National Geographic, Major League Baseball, National Basketball Association, and Smiley World, among others. A discount code for Personalization Mall will usually cover licensed brands.
Although they are always changing, some of the current bestselling items that might inspire you include: Our Love Connection Personalized Puzzle, Signature Style Personalized Coffee Mug, Picture Perfect Personalized Photo Mug, Polka Dot Holiday Tidings Personalized Felt Stocking, Close To Her Heart Personalized Cookie Jar, Floral Monogram Tumbled Stone Coaster Set, Heart Of Our Home Personalized Maple Cutting Boards, and many others.
Popular Occasions catered to include: Birthday, Christmas, Wedding, Housewarming, Sympathy, New Baby, Religious, Party, and Anniversary.
The site has a dedicated page for sale items and these can be reduced in price even further with a Personalization Mall promo code.
Personalization Mall Deals and Offers
One thing that sets Personalization Mall apart from the competition is its wide range of discounts and deals. These are commonly redeemed using a Personalization Mall promo code, however other promotions require no code at all. They are constantly updating their deals, so remember to check back here before placing an order. Here are the various ways you can expect to make savings at the online store over time:
Sales: Personalization Mall run special daily sales and regular sales, where certain items from their range are offered at a discounted price. You can find these promoted on the home page and via the sales page itself. Because these are normal sales all you have to do is add the items to your art and the savings will be automatically applied. But be quick, sales never last forever.
Promo Code For Personalization Mall: A promo code or coupon is a unique word or string of characters that corresponds to a discount or special offer. This code must be entered in to the designated box on the site, so if you're using Coupofy simply copy and paste it over. While only one Personalization Mall promotion code can be used per order, they can often be used on items marked as sale to get even more money off!
Rewards Program: Everyone who shops on the site is entered in to the rewards program. This is where you collect points when you make a purchase, which can be redeemed later for discounts. Currently $1 spent gets you 1 point, and 600 points is equal to $50. Your points are listed within your registered account and can be redeemed at any time during checkout.
Affiliate Program: An affiliate program allows loyal customers and marketers to earn commission by driving the site sales. This is done via special web link (including banner adverts and other promotional material). For every person you send via this link that goes on to make a purchase, you will earn 15% in cash.
Free Shipping Deal: There is always some kind of shipping deal available. Currently if you spend over $55 on your order, you get free shipping without having to use a special Personalization Mall free shipping code. However such a code may also exist to get you free shipping regardless of the order value.
Bulk Buying: If you represent a company or organization that needs to buy custom items in bulk, you can arrange a deal that gets you a discount on the usual per item price.
Checking back to Coupofy to see all the latest publicly available Personalization Mall deals is always a good idea, but you can also find some exclusives if you follow them on social media. They sometimes share the odd Personalization Mall promotion code through Facebook, Instagram, Pinterest, Twitter, Google Plus, and Yotube. You might also want to sign up with your email address to their newsletter, which offers an immediate 10% off any order. Third party offers can also be found, like the Personalization Mall Groupon page.
How To Use PersonalizationMall.com
Using the site and redeeming a Personalization Mall promotion code is just like any other online store, except that there are a few customization tools and options to make your product choice unique. The cart and checkout platform and the easy to browse categories, will be familiar if you have every shopped online before.
Before ordering any items it's best to register an account, as you will be prompted to do so before you complete the order anyway and redeem any Personalization Mall discount code. By being registered you can login and use all of the site's features, save your payment details for future purchases, view your order history and tracking info, and view items you have saved for later.
It's very easy to find the perfect product. Simply go trough the intuitive categories and subcategories, or use the search bar at the top of the page. You can also narrow down the product listings by filters like Price, Style, Material, Occasion, Popularity, Release Date, and others (depending on the category).
Product pages include several photos of the item so you can get a good view of what it looks like, personalization mall reviews and star ratings to help you make up your mind, available shipping options, and gift wrapping services. You can also add it to your wishlist for later, which is where you can save your personalization creations.
To personalize there are a number of boxes that you can fill with names, birthdays and messages, and you can use the preview tool to get an accurate image of what it will look like with those customizations.
If happy with your creation simply hit "Add To Cart" and you will then be able to go to the checkout page. Here you will see a special promo box where you can enter any Personalization Mall coupons for 2020 to redeem their deals. If the code hasn't expired you will get a confirmation message and your order will update automatically. For example if you used a Personalization Mall discount code your total order cost will drop accordingly. Only one coupon will work at a time and certain coupons require you to meet certain terms.
You can also place orders through their traditional mail order catalog, where you can use a separate personalization mall catalog priority code to get discounts.
Shipping and Handling Policy
Personalization Mall cater to customers across the United States, Canada and overseas (including Belgium, China, France, Germany, Ireland, Japan, Netherlands, New Zealand, Poland, Portugal, Spain, Sweden, Switzerland, and the United Kingdom). Shipping costs vary from country to country, so be sure to check the shipping page on the site yourself if you are ordering from outside the United States.
If you are ordering to one of the lower 48 states in the US, you can qualify for free Economy Shipping if you spend over $55 on a single order. You do not need to use a Personalization Mall free shipping code to claim this, just go to checkout as usual and if you meet the terms the shipping cost will be automatically removed.
Because of customization it can take several days for your order to be dispatched, though they aim for one business day. This time must be factored in to the overall shipping time. Economy Shipping can take up to 8 business days after the dispatch date and costs $5.49 and $7.99, depending on the value of your order.
Standard Shipping takes up to 4 business days and costs $7.49 and $69.99, Express 2 Day takes 2 days and costs between $13.99 and $99.99, and Next Day arrives in one business day and costs between $23.99 and $199.99. You can also pay for Saturday Delivery, which is guaranteed to arrive on a Saturday and costs between $29.999 and $249.99, depending on the total value of your order.
Please note that Items larger or heavier than certain restrictions will only be delivered within the lower contiguous 48 states. This policy includes shipments to Alaska, Hawaii, Puerto Rico, military bases and all international destinations.
Once you have completed your online order you will get a confirmation email summarizing the purchase, how much it cost and the shipping method chosen. When your order is dispatched you will receive another email, along with any relevant tracking information. You can also easily view your order history and tracking information from within your account page.
If your order arrives and it is visibly damaged, you are advised to reject it at the door. This will initiate an automatic return and replacement process. The company will be in touch by email when the item is back with them.
Payment Options At Personalization Malll
Once you are happy with all of the items in you basket, have chosen your desired shipping method and redeemed any Personalization Mall promo code in the special box, you will be taken to the online payment page.
They accept most common US issued and international credit cards, including Visa, MasterCard, Discover and American Express. You can also use debit cards, so long as they are issued by Visa or MasterCard. Card payment are carried out directly on the site via an industry standard secured and encrypted payment gateway. Security is doubled through the support of your card issuer's own procedures, which includes but is not limited to Verified by Visa and MasterCard Secure Code. You must join these programs with your card issuer.
Once you submit payment it will be processed right away, rather than waiting for your item to be completed. If there is any issue with the order (such as the item being out of stock) you will be contacted by email and a refund will be processed.
The second way you can make payment is via PayPal. This third party payment platform allows you to checkout as a guest if you have a credit or debit card, but most people will use their registered PayPal account to make the payment. This allows you to use a wide range of credit and debit cards (so long as they are already linked to the account), the cash balance within the account, and funds from your checking or savings account (which is done via a regular bank transfer or what is known as an eCheck). You can also use your PayPal credit account if you have one.
Choosing PayPal will temporarily take you away from the Personalization Mall website and once the payment is complete you will be redirected back. You will also receive a separate confirmation email from PayPal. If you have an issues with your order you are advised to contact the company first, but you can file a dispute through PayPal if you wish.
All of these payment methods work alongside any Personalization Mall coupon code for 2020.
Unfortunately Personalization Mall does not accept cash, checks, money orders, or cash on delivery. They also do not take orders over the phone.
Returns Procedure
Because Personalization Mall produce your custom product to order, they have a slightly different returns policy to most other online stores. Unfortunately you are not permitted to return an item you don't want, simply because you have changed your mind because the personal details mean it cannot be resold to another customer.
However they do have a quality guarantee and will happily refund or replace an order that arrives damaged, defective, in a sub-par condition or not as ordered (such as the wrong design or message).
The company does not take responsibly if you accidentally type the wrong personalized message or otherwise make an error in the personalization process. Sometimes obvious errors will be caught by staff, but this is not guaranteed. So be sure to double check everything before submitting the order.
All returns must be made with 30 days of the delivery date and where possible, you are advised to include all of the original packaging.
You can opt for a full refund to the payment method used to make the purchase, a replacement of the same product, or an exchange for something else of equal or higher value (with the extra charge made to the payment method on file).
To return an item you must first contact customer support who will guide you further. You will then be given a returns number and a label to print, which you can attach to the return package.
Of course if you have used a Personalization Mall coupon to get money off your order, the discounted percentage is not going to be included. Furthermore if that coupon has since expired you will not be able to reuse it on an exchange, so you should seek out another up to date code from our list. The same applies to a Personalization Mall free shipping code.
Following are the alternatives of Personalization Mall:
Comments