Get notified when new promo codes arrive from World Market
You will be alerted about deals at most once per week. You can always unsubscribe.
About World Market
It wasn't until the 90s that the stores were rebranded as World Market, so as not to be perceived as just a run of mill discount store. By 2001 the online store was launched.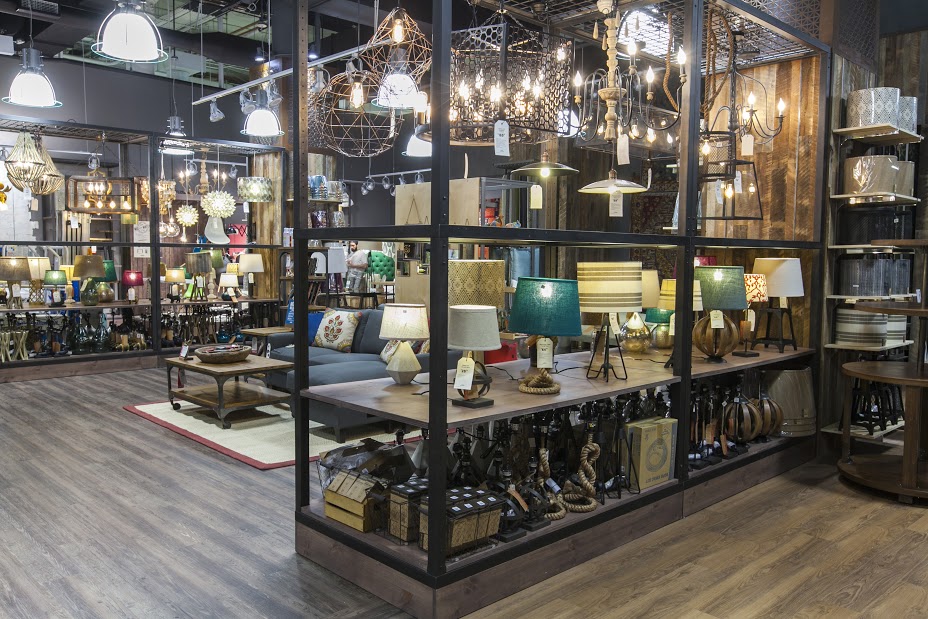 World Market traded on the NASDAQ from 1996 until 2012 when it was acquired by Bed Bath & Beyond. Today Barry J. Feld serves as CEO, and the company makes hundreds of millions in yearly revenue.
World Market Sells
The World Market online store covers a wide range of everyday home items imported from overseas. These include Indoor & Outdoor Furniture, Indoor & Outdoor Decor, Curtains, Rugs, Bedding, Lighting, Dining & Kitchenware, Jewelry, and Small Gifts. You can also buy Food & Drink, such as Gourmet and Dried Foods, Beer & Alcohol, Coffee & Tea, and much more. You can use one of our World Market coupon codes to get discounts and offers in any of these categories, such as the World Market 25% coupon. A World Market in-store coupon can also be redeemed if you prefer to shop in person.
The site is very easy to use, allowing customers to browse via the above section, or by the search bar if they know exactly what they're searching for. There is also a separate Sales page, so you are sure to find a bargain even before applying a World Market coupon.

To help you pinpoint what you want you can also sort category pages by Room, Style, Material, Color, Price Range, Popularity, and other parameters. User ratings and reviews can also help you make up your mind.
Since it's often hard to choose what to get somebody as gift, World Market sell gift cards of values between $25 and $500. These can be sent via email or as a physical card.
Payment Methods
World Market accept most major credit cards for payment, including Visa, American Express, Mastercard, and Discover. You can also easily checkout and pay using your Paypal account.
World Market gift cards can be redeemed for all or part of your order, with any remaining balance paid for using another valid method.
Shipping Options
World Market currently only cater to customers within the United States. Shipping costs are based on the value of your order, starting at $4.95 for orders up to $15, and reaching 10% of the order total after $600. This can take up to 10 business days to arrive.
If you need your order quicker you can pay extra for Expedited, which is $14.95 for 2 Day, and $24.95 for Next Day,
Orders to addresses outside of the 48 contiguous states can take longer and cost more, so be sure to check out the full details on the website.
From time to time they will run free shipping offers, which we will list alongside our other World Market coupons.
Return Policy
World Market operate a 60 day return policy allowing customers to return any brand new and unused item within 60 days of the purchase date, for a refund or exchange. You must cover all shipping costs unless you received the order in error or items are in a damaged or defective condition.
If you love truly unique items and furniture from around the world, you might want to discover what World Market has waiting for you. Whether you're passionate about culture or you simply like to choose a few standalone pieces to add to your household or your wardrobe, World Market has something suitable for everyone. While much of the merchandise available at World Market would typically have a higher price tag in traditional stores, you can find them for reasonable prices at the company's locations throughout the country and online. Using a World Market coupon when you make your purchase can make your experience even more affordable than you might expect.
If you're like most people, you may have been searching for World Market furniture sale dates or even information about the latest World Market discount code that has been published online. Maybe you're new to shopping at this store and you're curious to find out what kind of World Market deals you can discover. In any case, Coupofy has a substantial amount of information that will not only provide you with the answers you need, but will also show you how to save the most money on your purchases when you shop at this widely respected store.
How to Save Money Shopping at World Market
Why pay full price at World Market when you can get what you want for a fraction of the price? There's a few good tips to keep in mind if you want to get your money's worth when shopping at this store. Like most stores, World Market has an email list that will provide you with discounts when you sign up for it. This email list is used to provide you with information about promotions, sales, coupons, and much more. When you first sign up, you'll be provided with 10% off of your next purchase.
Generally, when you're shopping at Cost Plus World Market locations, you'll hear about something known as the World Market Explorer. If you sign up for it in store, you'll receive updates and information via email, just as if you had registered for the email newsletter on the site. You'll also receive a number of helpful discounts throughout the year, such as World Market $10 off $30 and even a World Market free shipping code sometimes. Regardless of if you like shopping at the store often or you just like to shop there occasionally, having the email subscription and being part of the program can help you to have reasonably well in the long run. In example, once you have joined Explorer, you'll receive 15% off of your next purchase and you'll even get a birthday surprise.
Social media is another great resource when you're looking for additional savings at World Market. World Market has accounts on Facebook, Twitter, Pinterest, YouTube, Google Plus and Instagram. If you are active on any of these platforms, you should consider following the store for more information about upcoming promotions and discounts. More often than not, when you get that notification about World Market's latest post, it might link you to an exclusive promo code World Market is only releasing on social media.
When Does World Market Have Furniture Sales?
Perhaps one of the most common questions that people have is when World Market puts furniture on sale. Due to the unique style of the furniture and the high quality, almost everyone appreciates what World Market can offer; however, furniture prices are understandably high at times, so many people wait for those items to go on sale.
It can be challenging to figure out when these furniture sales can occur because some of them are truly unpredictable. For example, just because one World Market location has a furniture sale, it doesn't always mean that another World Market location in the same city is also going to have the same sale happening. If you were to visit a store in a completely different city, they might not even have a sale happening at all. In contrast, sometimes the majority of the store locations will have a sale happening, but the sale won't be available on World Market's website.
The best chance that you have of finding out when these sales happen at local stores is to simply ask someone working there. If they know, they'll be likely to tell you. You might also want to pay attention to local store ads, because sometimes they'll mention upcoming events or promotions that you can look out for in your next visit. Sales may also be more likely to occur during holidays or during certain periods of the year, such as back to school sales and furniture sales for dorms.
As for furniture sales on World Market's website, these are much more difficult to determine. At best, you may be able to find out about an upcoming furniture sale from information provided in the email newsletter, but if it's a flash sale or something similar, sometimes you have no way of knowing until the day the promotion goes live.
Don't Ignore the Sale Section
Perhaps one of the most underrated areas of World Market's website is the Sale section. If you are truly looking for a discount throughout the year, this is the section that you should start shopping in the moment that you hit the site. The sale section is valuable for two reasons. Not only is this area deeply discounted compared to the prices that you'll find throughout the store, but since this is online, you'll also have exposure to a lot of sale items that you're simply not going to see in your local World Market stores. If you're looking for something specific to purchase for your household and you don't want to pay the full retail price or you want to combine a sale price with a World Market discount code, this is the best place to start your search.
If you like to go to World Market because of the unique selection of snacks and food, the sale section can be beneficial for another reason. When you're shopping outside of the sale section, food and snacks often have higher prices individually. That means that buying three bags of your favorite treats might be most costly than you would initially imagine. However, if you shop in the sale section on the site, you'll notice right away that many of the candies and other snacks are sold in bundles for far more reasonable pricing. This is a great way to stock up on favorites when you see them. However, keep in mind that since this is the sale section, what's here one day might not be available the next day or even later on that evening, so you need to buy what you want as soon as possible.
And while furniture sales at World Market are often evasive and can be difficult to determine or even plan for, the sale section does provide a reasonable amount of furniture at a discounted price. You might not find those popular furniture pieces that you were eyeing at the local store available in this section and you might not even find some of the most current pieces discounted here, but what you will likely find are some very good deals on leftover furniture items from a month or so before or maybe even a few discontinued pieces.
Is It Better To Shop Online or In Person?
Another common concern with World Market is whether it's more beneficial to shop online or at an actual store location. It seems that you'll still experience your share of savings if you're shopping in-store, but shopping online will always provide you with the opportunity to take advantage of that World Market discount code. At times, shopping online may be more beneficial because you may have the opportunity to stack a World Market promo code on top of an already discounted item, such as something from the sale section. However, it's not uncommon for some World Market locations to have in-store only sales where you can get discounts that are much more significant than what you'd encounter online.
If you're shopping for furniture or items that are larger and heavier, it may be more convenient for you to shop online with World Market. You can choose what you want and have it shipped to your home without any issue. Since it's not uncommon to have a World Market free shipping code sometimes, you can generally have even some of the more heavy items shipped to your location without having to incur expensive shipping fees. If you haven't been able to find the items you've been searching for at the World Market locations in your city or you're looking for a better selection, shopping online can also be more beneficial because you have a wider selection of options to choose from.
How to Redeem Your World Market Discount Code
Redeeming your discount from your World Market coupons is very simple and doesn't take long at all. When you have spent some time browsing the website, put the items that you want to purchase into your shopping cart and begin to checkout. You will need to provide your shipping address and payment information during the checkout process. During this time, you will also need to provide your World Market promo code for your discount. Find the appropriate area and input your code into the field before applying it.
If the application is successful, you will see the discount is indicated in your final total immediately. If you do not see a discount listed or you see an error code instead, there may be a problem with your code. Try typing the code in again in case it has been pasted incorrectly into the corresponding area. If the code does not provide a discount during this second time when you attempt to apply it, you may need to use another World Market promo code to receive a discount on your purchase.
Why Didn't My World Market Promo Code Work?
Sometimes when you're shopping online with World Market and you're ready to checkout, you may notice that the World Market promotion code that you have used is not working. You might see an error message listed on the page or you might notice that the discount you're hoping for isn't applied. This can happen for a variety of reasons. Commonly, a coupon code won't work if it has expired. So if you're using a coupon World Market sent via email months ago and it isn't working at all, it's likely because it's expired. To avoid this, you can use the most recent World Market coupon 2020 that's been provided to you via email or social media.
Other times, your coupon might not work because you aren't meeting the conditions of the coupon. Some coupons only work if you have the right amount of items in your cart or specific items in your cart instead. Until you meet those conditions, your World Market discount code will likely not work. To get a greater understanding of how to use your coupons, read the fine print and the conditions listed in the email that came with the discounts. These conditions will let you know when you can redeem the coupon and what you have to do to redeem it successful.
Please note that sometimes when errors occur after trying to apply the code, there may be a message that explains why that code doesn't work. For example, sometimes you can't use a discount code at all with items that are already discounted under certain promotions.
Comments