Get notified when new promo codes arrive from Omaha Steaks
You will be alerted about deals at most once per week. You can always unsubscribe.
Popular Omaha Steaks Coupon Codes & Deals
| Discount | Description | Expires |
| --- | --- | --- |
| | 50% discount select items + 8 Free Burgers on purchases with $159.99 + Free Shipping - Black Friday Sale | Jul 13, 2021 |
| | Free Shipping on purchases over $158.99 | Jul 13, 2021 |
| | 54% OFF select Packages + Free Shipping | Jul 13, 2021 |
| | 10% OFF purchases over $159.00 + Free Shipping | Jul 13, 2021 |
| | Right now: Free Shipping on Select Pre-Packed & Ready to Ship Packages | Jul 13, 2021 |
About Omaha Steaks
The company added call centers and a mail order customer service line in the 1970's along with its first retail store in Omaha in 1976, which received an automated order entry system in 1987.
Omaha was very early to the realm of online ecommerce, especially for the food market. OmahaSteaks.com went online in 1995 and is now one of the primary sales generators for the business. In 1998 they made a deal with Microsoft to be part of their elite network of sites, and in 2011 they launched a apps for all major smart phones.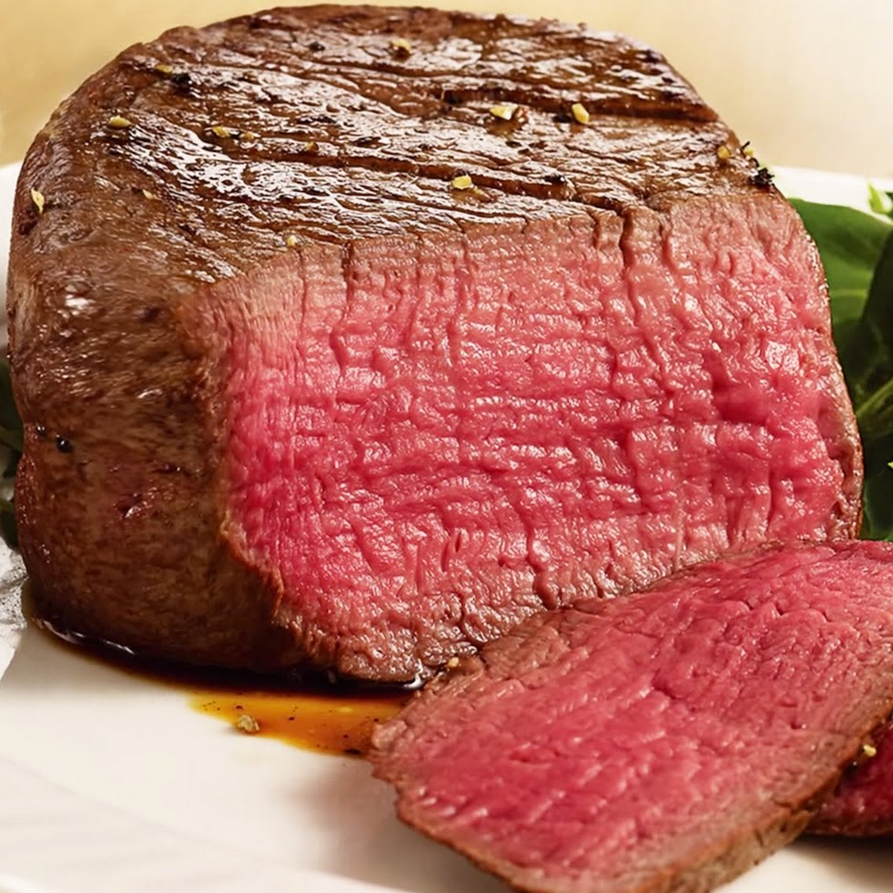 They are always running special offers and deals online, which you can redeem using special Omaha Steaks coupons. We keep an up to date list of these here at Coupofy, so you are sure to make savings whenever you order.
Today Omaha Steaks has more than 85 stores in 29 states. It remains a privately held family business and also owns an affiliate company, World Port Seafood.
Omaha Steaks Sells
Omaha Steaks offers customers a large variety of options in terms of gourmet dining and has the following categories to shop from on their website; filet mignons, strip steaks, top sirloins, rib eyes, T-bones and porterhouses, flat irons, London broils, flank steaks, private reserves, bison, gourmet burgers, franks, brats, roasts, beef entrees, seafood from World Port, poultry, pork, veal, lamb, bacon, rapid roast, meal solutions, value assortments, fresh vegetables, seasonings, sauces, appetizers, soups, sides, charcuterie, desserts, chocolate, gift baskets, wines and pet treats.
Their best selling items include The Premier Collection, which is an assortment of filet mignons, boneless strips, top sirloins, pork chops, burgers, gourmet jumbo franks and stuffed baked potatoes.
They also offer monthly specials and custom boxes where customers can pick specific items of their liking and value boxes that are about half the price of normal collections.
Their wine selection includes many top shelf brands and they even have a wine pairing section where shoppers have suggested wines for the food items they prefer.
Payment Methods
The company accepts the following forms of payment: Credit and debit cards such as Visa, MasterCard, American Express, Discover, and Carte Blanche. In addition, they accept PayPal, which also has the ability to process personal electronic checks.
You will see a special promo box during checkout where you can enter any Omaha Steaks coupon code. If it's valid you will see a confirmation message and your total order cost drop. If you have an Omaha Steaks printable coupon this must be printed and used in store.
Shipping Options
Omaha Steaks ships packages within 7-10 business days from the day an order is placed using their Standard Shipping method. Shipping charges are $15.99 for merchandise up to $39.99, $17.99 for orders up to $69.99, $19.99 for shipments up to $129.99 and anything over $129.99 is $21.99.
Customers can also chose faster shipping options such as Express, Overnight and Saturday Overnight. For Express Shipping, packages will arrive to the customer in 2-3 business days and are an additional $19.99 added to the standard shipping charge. Overnight Shipping will arrive in the afternoon on the next day if the order is completed by 9:00 am on weekdays and costs an additional $39.99 to the standard charge.
The company ships to Alaska, Hawaii and Puerto Rico for an additional $29.99, to Canada for an additional $42.99 and the Virgin Islands for an extra $125.00. Omaha Steaks is currently unable to ship internationally due to import/export restrictions and reserves the right to make corrections and limit refund replacements if an address error is made.
From time to time they run a free shipping offer which can be redeemed with the appropriate Omaha Steaks coupon code.
Return Policy
Omaha Steaks offers an incredible return policy and stands by their products 100%. If a customer is not satisfied with a purchase, the company will replace the item(s) and refund the customer's money with no explanation necessary. They have a readily helpful customer service line and gladly accept emails 24/7.
Obviously if you have used an Omaha Steaks promo code you will only be refunded the actual amount charged.
When you're interested in the best cuts of meat and the freshest seafood that you can find, the best place to find them is at Omaha Steaks. Omaha Steaks has been respected for years for its dedication to quality meats and seafoods. Providing the public with an alternative to the traditional cuts found in the local market, Omaha Steaks offers premium grade quality for a fraction of the price. When combined with the use of a Omaha Steaks coupon, this means that you can get access to some of the best meat and seafood at a very low and affordable rate.
If you've never shopped at Omaha Steaks before, you may be wondering what all of the commotion has been about over the past few years. Curious, you may be searching for Omaha Steaks deals to get a greater understanding of the price difference between shopping at the local market. Or perhaps you're a faithful online customer and you're searching for your next Omaha Steaks coupon for an upcoming purchase. Regarldess of the reason, Coupofy has a breadth of information waiting just for you. If you've been searching for information about this store and all it has to offer, you'll be pleased to find all of the details listed right here.
Why Choose Omaha Steaks?
People have become interested in Omaha Steaks over the years for many reasons. Omaha Steaks as a brand has become synonymous with high quality. As the quality of the meat and seafood in local markets has continually began to decline or has experienced significant price inflation over the years, people have started searching for other options. For many people, that alternative has been Omaha Steaks. Omaha Steaks provides the assurance of knowing that only quality cuts of meat and prime seafood will be provided. At the same time, due to that quality, the prices that the company offers is truly impressive. Buying meat and seafood in bulk from Omaha Steaks has often proved to be the most cost efficient option, whether feeding an entire family or only yourself.
Other people choose Omaha Steaks because of the variety of what's offered. Individuals that live in areas where fresh seafood is not available take an interest in the company because it provides them with access to quality seafood that they won't be able to get in their area. Individuals who have seen sub-par meat quality at the local butcher may feel that shopping at Omaha Steaks provides them with access to quality meats at appropriate prices. In areas where the meat and seafood market simply isn't meeting the demands or standards of the people within the region, Omaha Steaks is the welcome alternative.
There is also a certain convenience associated with shopping at Omaha Steaks. This eliminates the need to visit the market and spend extensive lengths of time trying to get the right cut of meat or trying to find an option that looks fresh enough to be used. It eliminates the inconvenience of having to visit multiple meat markets to find the specific type of meat or cut that you have been searching for throughout the city. With Omaha Steaks, you can choose what you want to order online and then have it delivered straight to your doorstep.
Outside of the food itself, Omaha Steaks also provides almost everything the food lover could possibly need such as wine, desserts, meal ideas, and even merchandise for the kitchen. Individuals that truly love food and enjoy sharing a delicious meal with their friends and family have valued Omaha Steaks for years because the store provides them with the quality items and food necessary to create a memorable dining experience.
How to Save Money Shopping at Omaha Steaks
Once you understand the quality that you're receiving from Omaha Steaks, you'll want to start shopping as soon as possible. Of course, for the best results, you'll have to shop smart and carefully. You should use a Omaha Steaks coupon every time you shop to ensure that you get the best deal possible. There are many ways that you can get access to the latest Omaha Steaks deals and almost any promo code Omaha Steaks offers.
First and foremost, you should always sign up for the company's email newsletter. The newsletter will keep you informed about sales, promotions, and any coupons that will become available. It is a must-have if you plan on shopping at this store frequently. When you sign up for the newsletter, Omaha Steaks will provide you with some very special pricing, such as three exclusive prices that you won't find anywhere else on the site except through your email offer. You should take advantage of this immediately if you are interested in making a purchase.
The next place you'll be able to find your Omaha Steaks deals is on social media. Omaha Steaks has accounts on Google Plus, Facebook, Twitter, YouTube and Pinterest. If you are active on social media, it is highly recommended to follow the company there. This will provide you with instant updates whenever Omaha Steaks makes a post, which can often notify you of exclusive coupons Omaha Steaks won't post anywhere else online.
If you still can't get enough of potential Omaha Steaks discount code opportunities, you'll appreciate the next two options. Sometimes, there is an Omaha Steaks Groupon discount that is available during certain times of the year. You can get great bundles and packages from the company using this method and save quite a bit of money in the long run compared to if you were just shopping directly on the site with a regular coupon.
Additionally, you will want to keep your eyes out for the occasional Omaha Steaks tv offer, which can provide you with special pricing on promotions that are aired on television. These types of television offers are particularly popular during the holidays, as evidenced by promotions such as the Omaha Steaks Father's Day Special and Omaha Steaks Father's Day Commercial. If you pay attention to Groupon and your television during these holiday periods, you shouldn't have any difficulty finding some exclusive deals that you won't be able to discover elsewhere.
Steaklover Rewards
Omaha Steaks has a unique rewards program known as Steaklover rewards. As a member of this program, you can earn savings of $5 to $100 on your future orders or even earn gourmet food options such as steaks, desserts and sides. As a rewards member, you'll be provided with points for every purchase you make, earned rewards, referral rewards, and exclusive email offers. Upon enrolling, you'll receive 2 points for every dollar. Purchase receive 1 point for every dollar and private reserve purchases receive 2 points for every dollar. You can also complete tasks such as watching videos for points, which will provide you with 5 points per video.
As mentioned, points are also provided for referrals. If you refer a friend to make a purchase, you'll earn 400 points per friend. Linking on Facebook or Twitter will provide you with 10 points each. Survey completions provide 25 points per survey and sharing a product on social media provides you with 10 points per share. Finally, if you download Omaha Steaks mobile app, you'll be provided with 100 points. When you first sign up, you'll be provided with double the amount of poitns on your first purchase. From there, you will then be provided with over 2000 free points each year. Acknowledging these options, it's very easy to accumulate points in a short period of time, ensuring that you'll always have something available to redeem for free food or a discount on your next purchase.
There are a variety of rewards that you can choose from and they all correspond to tiers. For example, when you have 100 points, you can choose from Omaha Steakhouse fries, rustic roasting vegetables, steak seasoning or Teriyaki pork hunter's sausage. When you have 200 points, you can choose from Omaha Steaks burgers, meatballs, pub style cod, New York cheesecake or Polynesian pork chops. Your options will vary depending on the tier you encounter throughout your use of the program.
The Steaklover Rewards program also has a premium membership option. Premium membership is provided to customers that spend $300 or more in a 12 month period. Members that are in this premium tier receive more points on every purchase that they make, access to private offers that are not available on lower tiers, and a free dessert on each birthday. Without a doubt, if you are passionate about food and you are interested in redeeming more savings in addition to your traditional Omaha Steaks coupon, joining this rewards program is highly recommended.
Comments