Get notified when new promo codes arrive from Shutterfly
You will be alerted about deals at most once per week. You can always unsubscribe.
About Shutterfly
The company is associated with numerous brands that you may be familiar with. They include TinyPrints, Wedding Paper Divas, ThisLife, and MyPublisher.
Once you're on the website, then you will have the opportunity to signup. In addition to their quality services, a good reason to do so today is that you'll receive 50 free 4x6 prints without even having to use a Shutterfly photo book coupon.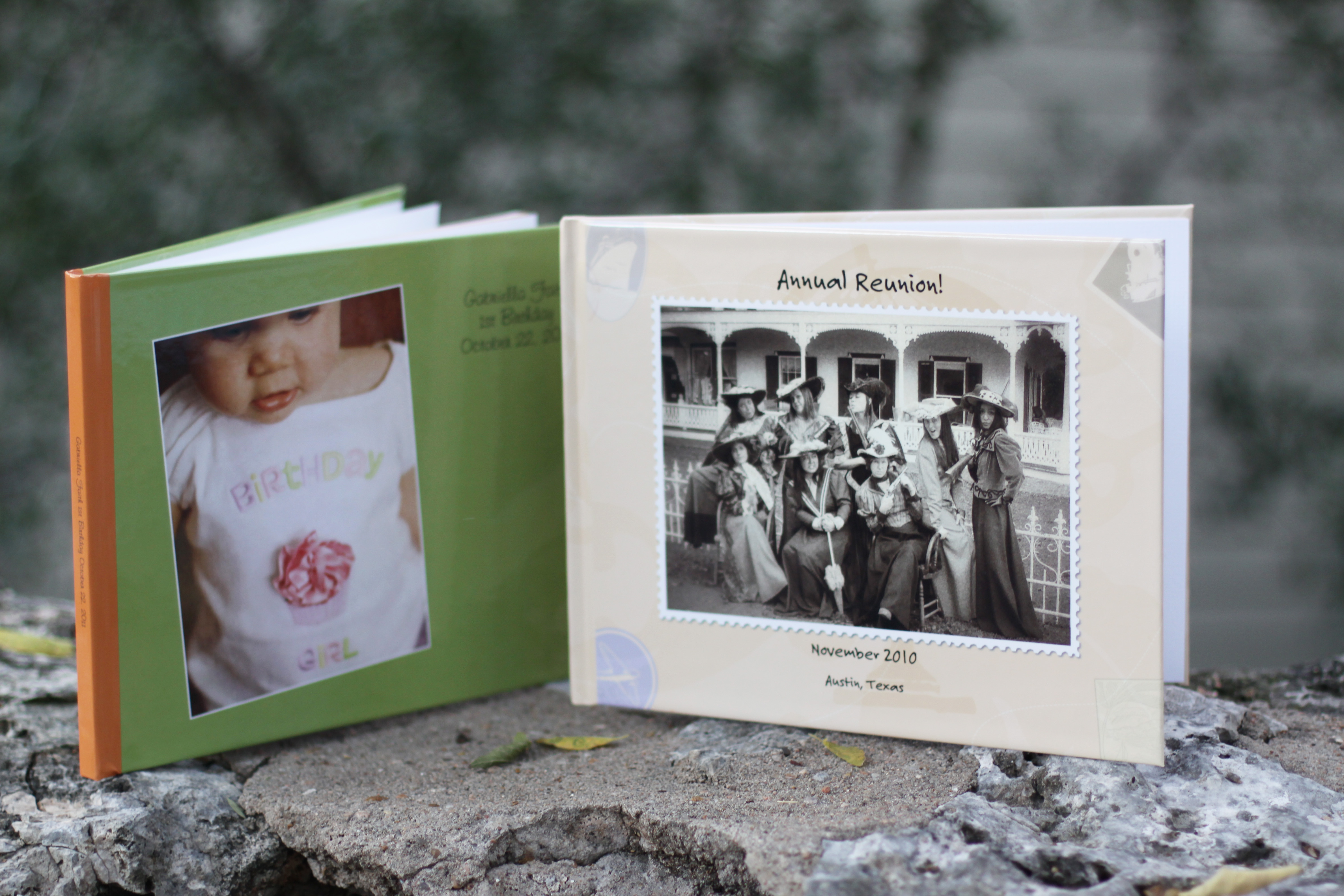 There is another way to use their services without having to visit their website using your desktop computer. With the mobile app that they sponsor, you can use your phone or tablet to make use of their services. It's compatible with iPads, iPhones, and Android devices. You can even use your Kindle Fire.
If you're a big fan of social media, then make sure that you like them on Facebook. Their page provides inspiration to followers as well as exclusive deals such as Shutterfly coupons for free shipping. They're also available on other networks such as Pinterest, Google+, and Twitter.
While on the website, another good place to checkout is the blog. It shares plenty of interesting content such as articles on how to take photos of pictures very well.
Shutterfly Discount Codes with Coupofy:
As Shutterfly is always looking to give customers even more reasons for using their service it has teamed up with Coupofy to make things even cheaper. Customers looking to obtain an exclusive Shutterfly coupon code just need to head over to the Coupofy webpage and find the Shutterfly merchant. From the merchant page customers will need to select the Shutterfly promo code that they would like to use. Copy it to the clipboard and the Coupofy site will then redirect them to the Shutterfly page. They just need to shop as they normally would and on checkout apply the coupon code. Prices will be adjusted on the spot!
Shutterfly Sells
Shutterfly offers a wide variety of personalized photo products, and the easy to use system allows you to upload images from your PC, mobile devices or from your social media accounts.
Categories include: photo books, cards and stationery, prints, calendars, photo gifts, home décor, special offers, occasions.
Photo Books include: family photo albums, travel photo books, wedding photo books, baby photo books, yearbooks.
Cards and Stationery include: birthday cards, wedding cards and stationery, baby cards, Mother's Day cards, Father's Day cards, all greeting cards, graduation announcements, birth announcements, save the dates, wedding announcements, moving announcement, graduation invitations, birthday invitations, baby shower invitations, bridal shower invitations, thank you cards, address labels, stationery magnets, personalized postage stamps, mix and match stationery sets.
In Prints you'll find: large format prints, square prints, collage posters, personalized kids posters.
Calendars: around the world, kitchen fun, watercolor florals, chalkboard quotes, sail away, wall calendars, desk calendars.
In Photo Gifts you'll see: personalized frames, outdoor pillows, framed prints, framed mounted wall art, portable chargers, jewelry, photo mugs, canvas prints, desktop plaques, pillows, custom iPhone cases, glass prints, wall art, pet accessories, for the home, digital and accessories, for the office, kids and games, gifts for her, gifts for him, baby gifts, wedding gifts, anniversary gifts, birthday gifts, and more.
Home Decor has: canvas prints, framed mounted wall art, metal prints, framed prints, wood wall art, design-a-wall, personalized frames, desktop plaques, glass prints, photo cubes, acrylic photo block, candles, pillows, outdoor pillows, fleece photo blankets, woven photo blankets, photo quilts, and more.
They also have a section called Borrow Lenses that allows customers to rent expensive, top of the shelf camera equipment. They deliver to all 50 states and also have an estimated 30 pick-up locations in around 12 states.
Payment Methods
Shutterfly only accepts payment via credit card or direct payment methods. Third party services such as PayPal are not currently supported. Accepted credit card partners include Visa, MasterCard, American Express, and Discover. Customers can also pay with their debit cards if they have the Visa, MasterCard, American Express, or Discover logo on them. Alternatively customers may also use Shutterfly gift cards.
Shutterfly offers four shipping methods. Customers may choose economic shipping, standard shipping, expedited shipping, or rushed shipping. Economic shipping is often the cheapest but slowest method and rushed is the fastest but generally the most expensive method to ship. Shutterfly shipping coupons are also available to give customers free shipping, typically customers will need to spend at least $40 to use these coupon codes.
How to Redeem Shutterfly Coupons
If you have a Shutterfly coupon to use, then there's certainly no reason to hesitate from doing so. After you've finished shopping for what you need, just look for the promo box on the checkout page. It is here where you will need to enter free Shutterfly coupons.
Shipping Options
Shutterfly shipping costs vary based on the type of product and the quantity you order. Most orders are produced and dispatched within 3 days. Shipping options include: Economy (6 to 10 business days), Standard (5 to 7 business days), Expedited (4 to 5 business days), Rush (3 to 4 business days), and Canada (7 to 13 business days).
There is also an option for international orders, which take up to 17 business days to arrive.
Return Policy
Shutterfly is committed to bringing clients' memories to life. The company understands how valuable these precious moments in life are and will do everything to insure customers are left satisfied. In a case the customer has an issue with a product, Shutterfly should be contacted. Customer service representatives will then individually handle each return. Customers will need to sign a return waiver form that will need to be attached to all returns. Customers have up to 60 days to return their products for full refund. After 60 days customers will only be able to get an exchange or Shutterfly Credit.
Contacting Shutterfly:
Shutterfly is always looking to address customer concerns or comments. If you would like to speak to a Shutterfly representative, please call the company toll free at 888-225-7159. Office hours are from 6:00 am to 8:00 pm pacific standard time on weekdays and 8:00 am to 6:00 pm pacific standard time on weekends.
Alternatively, customers can talk to a live agent through the built in web chat. Just head over to the Shutterfly page, and on the bottom left of the home page there is a chat icon available during office hours.
If live agents are not available on the phone or via chat, customers can leave an email. Emails can be left at the Shutterfly contact us form which is located on the company's website. Customers will generally have emails answered in under 24 hours unless it is a civic holiday.
Great Shopping Experience
The Shutterfly promise
Shutterfly offer a 100% happiness guarantee that gives its members a range of perks to ensure that they are always completely happy with their order. These promises include:
Free, unlimited secure photo storage in full resolution
If you are not happy with your order, contact a member of the customer service team and they will be happy to help.
Your photos will never be deleted, so you can store them forever on the site.
Sign up to the newsletter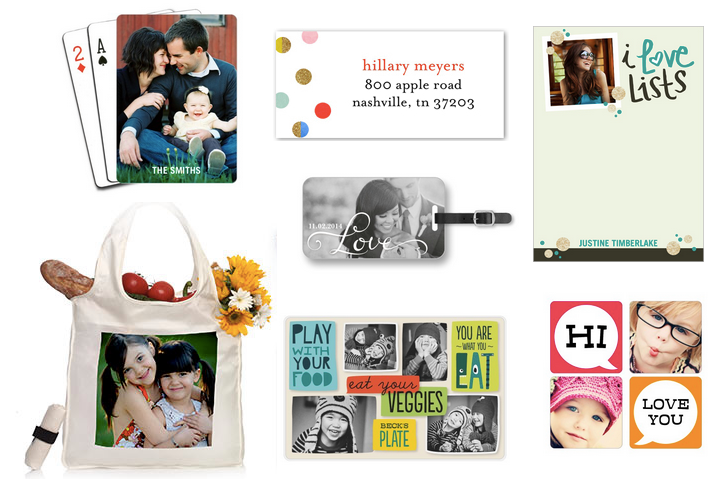 Signing up to the newsletter not only will keep you up to date with the latest products, services and Shutterfly coupons on offer, but you will also get rewarded just for signing up. Simply enter your email address into the box provided and you will receive Shutterfly discount codes that will allow you to get 50 free prints, a free magnet and a set of address labels.
Social Media
Shutterfly are active on a range of social media sites, from Facebook, Twitter, Pinterest and more. Use these sites to stay connected and in the know of any updates and tips Shutterfly has to offer, the same applies for similar companies like Snapfish.
Getting in touch with Shutterfly
Shuttefly have a dedicated customer service team that are on hand if you ever need any assistance with anything to do with the company. The customer service, knowledge base page contains many frequently asked questions or uploading tips to make your experience with Shutterfly as easy as possible, such as information on how to order, resolution tips, how to videos, order tracking and more. If you can't find the information that you are looking for on this page, you can get in touch with a member of the team in a number of ways.
Community forums are best for asking questions and getting help from peers that have also had the same problem, they are available 24 hours a day, plus get tips from others and discuss ideas with your fellow members. There is also a handy live chat options where you can talk to someone from the company instantly. Ask questions, get help with your order, check your order status and more. You can also email or phone a member of the team, and they will be happy to help in normal working hours.
Save money with a range of promotions
If you are looking to get some great prints or personalised gifts without breaking the bank, then you can get your hands on Shutterfly deals and more, both on our site or the Shutterfly website itself. See all the coupons that you can use lined up for easy access, so all you have to do is pick the one that you want to use, and copy it into the box provided at the checkout.
Refer a friend
Everyone loves photos, and referring a friend to the site allows you and a friend to benefit. Refer a friend to Shutterfly by entering their first name and their email address in the boxes provided on the website, and then as soon as they sign up and place an order, you can give or receive a photobook completely free of charge.
Download the mobile app
Shuttrfly has a whole family of photo apps that makes it easier to do more with your photos wherever you are. Plus, when downloading the apps, you can benefit from a huge range of perks, such as Shutterfly discount codes, where for a limited time you can get your hands on unlimited free prints.
The range of apps you can download include:
Shutterfly for iPhone, iPad or Android- with this application you can upload, view and share your photos, while also ordering your prints, gifts, photo books and more.
Shutterfly photo story form iPad- The easiest way to make a photo story to exactly the way that you like it, in a variety of styles and designs, audio options and doodle.
Shutterfly for Amazon- Upload and share your photos, while also providing an easy way to personalise gifts. You can even use Shutterfly coupon codes.
Shutterfly share sites- This app provides something different from the others, and allows you to manage a team or group shares right from your phone, wherever you are.
Comments