Get notified when new promo codes arrive from HomeClick
You will be alerted about deals at most once per week. You can always unsubscribe.
Free Shipping and Shipping Offer Promotions at HomeClick
Category Sales and Clearance Discounts at HomeClick
More than 10% off at HomeClick
Other Deals at HomeClick
Popular HomeClick Coupon Codes & Deals
| Discount | Description | Expires |
| --- | --- | --- |
| 10% OFF | Additional 10% Off Sterling Products | Dec 28, 2023 |
| 15% OFF | 15% off Lighting | Dec 28, 2023 |
| 20% OFF | Additional 20% Off ET2 Lighting | Dec 28, 2023 |
| 10% OFF | 10% Off All Hinkley Indoor Chandeliers And Sconces | Dec 28, 2023 |
| 5$ OFF | $5 off any order | Dec 28, 2023 |
About HomeClick
HomeClick understands that home improvement can often be a daunting experience. At the same time, the company aims to ensure that it is enjoyable and that you'll never spend too much money in the long run. If you've been struggling to find what you want at local home improvement stores or you've found items that you've preferred, but you didn't prefer their pricing scale, HomeClick is a welcome alternative worth checking out. Offering the items that you need at reasonable prices, it's no wonder that HomeClick has been a popular choice for many homeowners over the years.
If you're completely new to shopping at HomeClick, you might not be certain of what you can expect in terms of results. Whether you're looking for information about HomeClick amazing deals or trying to gather information from HomeClick reviews online, Coupofy has a plethora of information waiting at your fingertips. Not only will you find out information about typical customer shopping experiences, but you'll also discover everything you need to know about getting the best value with a HomeClick discount code.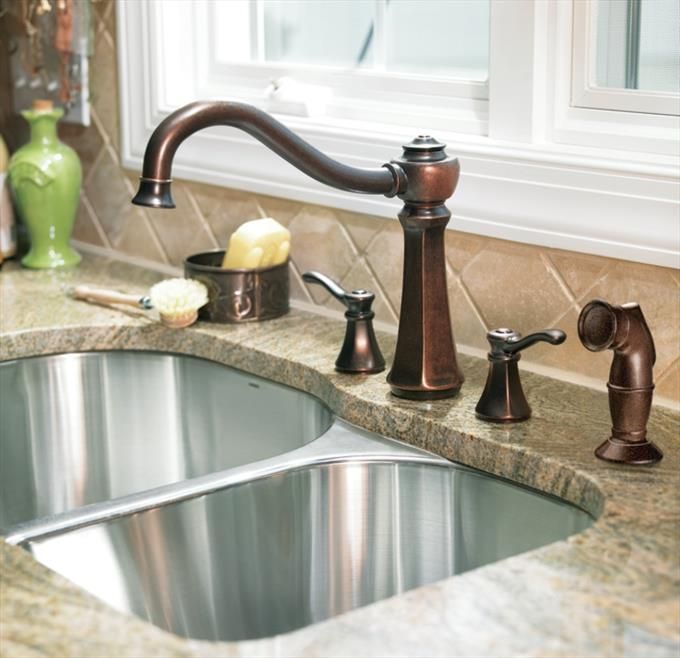 Why Shop at HomeClick?
HomeClick is known for specializing in an impressive selection of luxurious, premium quality items for everyone room in your house. You'll find plenty of options for the bath, shower, patio and more. HomeClick also offers items for indoor and outdoor heating, lighting and appliances, just to name a few. If there's anything that you need for your household in terms of renovation or design, you're certain to find it while shopping at HomeClick.
You will find many respected name brands during your time spent shopping at HomeClick. HomeClick only carries the best products available from brands such as Grohe, Napolean, TOTO, Blanco, Hansgrohe and more. At HomeClick, you have the assurance that you are purchasing authentic, reliable products that are going to last in your home for many years to come.
If you are buying items in bulk or you have a lot of items to purchase for your home improvement projects, shopping at HomeClick is very convenient. The website is easy to use and allows you to complete your shopping experience in a matter of minutes if you already know what you need. Likewise, if you're not sure what you might need to get a task done, HomeClick also has a very knowledgeable staff that is willing to help. HomeClick customer service is available 7 days a week to answer your questions and help you determine what type of items you might need for your upcoming project.
Where to Find Your Next HomeClick Coupon
HomeClick offers plenty of reasonable prices for the items that it has in stock. However, if you're going to get the best HomeClick deals, you'll want to use a HomeClick promo code with your purchase. There are a number of ways that you can find these coupons, and if you want to ensure you never run out of coupons, you should take advantage of all of them.
When you first visit the site, you'll want to sign up for the company newsletter. Doing so will provide you with updates on a regular basis including news about sales and promotions. You'll also receive your first HomeClick email coupon when you sign up. This will be a promo code that you can use immediately for your next purchase.
Next, you'll want to follow HomeClick on social media. This includes following on YouTube, Pinterest, Facebook, and Twitter. Following on social media can be helpful because sometimes HomeClick will post exclusive deals via this method. This can often provide you with a promo code HomeClick hasn't sent out in the email newsletter at all.
To make things a little easier, HomeClick also has a page on its website that's completely dedicated to various HomeClick coupon offers. If you have any doubts about what coupons are currently available or you haven't received any via email for a while, checking out this page will be the best bet to ensure that you have a promo code ready for your next shopping experience.
Shopping at HomeClick on a Budget
If you're shopping on a budget or you simply don't want to pay the full price for anything, you might want to check out HomeClick's page of "Marked Down Items" on its website. With some smart shopping, you can use this page to your advantage and really save during your purchase. If you're looking for specific items and you don't care so much about the brand, you can find those items on this page at a discount. Checking this page on a regular basis is wise because items get marked down at HomeClick all of the time. Keep in mind that since these items are already marked down, you will receive them at an even lower price when you use a HomeClick coupon.
Redeeming Your HomeClick Promo Code
After browsing through HomeClick's site for a while, it's very likely that you will have a few items in your cart that you would like to purchase. You can navigate to the shopping cart to begin checking out. The checkout process will ask you for information about shipping, payment, and your HomeClick discount code.
Provide your HomeClick discount code in the designated area and then apply it. You should see that there is a discount applied to your total immediately. If you don't' see any discount or there is an error displayed, you might want to try applying the coupon again to see if you have better results. If you still don't receive your discount, you may want to try using a different HomeClick promo code instead.
When Your HomeClick Coupon Doesn't Work
If you've noticed that your HomeClick promo code didn't work at all during checkout, there may be a few reasons for this. The most common reasons that coupons don't work is because they have expired. All coupons have an expiration date and must be used before that period. After the expiration date, the coupon will need to be replaced with another coupon. For example, if you've been using coupons from the previous year, they won't work compared to using HomeClick promo code 2020 offers instead. The best way to prevent this issue is to just use the most recent promo code HomeClick has posted on their website or sent via email.
Sometimes your promo code won't work because you haven't met terms and conditions for the coupon. Always read the terms that are included with your coupon when you find it. Some coupons need a certain number of items in the cart or specific items in order for the discount to work. So if that HomeClick 15 off discount code isn't working, it might be because you need to do something specific in order to get it to activate in your cart.
Shipping Policies
HomeClick endeavors to ensure that orders are received within a timely manner. Any shipping charges that you encounter will be calculated based upon the your location, shipping methods you have chosen and the products that you have ordered. HomeClick aims to ship items via methods that are quick and inexpensive. As such, smaller items are eligible for standard ground shipping which typically delivers within 5 to 7 business days after the product has left the warehouse. Sometimes you can waive the cost of your standard shipping fees by using a HomeClick free shipping code.
If you have ordered any larger items, they tend to require truck delivery. At that point, HomeClick will either ship via freight carrier or using white glove service, which is a premium shipping option for deliveries inside of the home. This type of service is only available for certain types of products and will be listed when you are browsing on the product page. Please note that a HomeClick free shipping code is generally not applicable to these levels of shipping unless there is a special promotion that has been provided.
Return Policies
HomeClick understands that sometimes there may be circumstances where your order does not meet your expectations. Customer satisfaction is the company's top priority and they will work with you to ensure that you are pleased. The company offers a simple return policy for these situations.
If you decide to make a return, you should contact HomeClick's customer service to request a return authorization number. You must request this number within 30 days of receiving your shipment and the number must be written on a separate piece of paper that is attached to the box before you send it back to HomeClick. You must not write the return authorization number to the box, otherwise HomeClick will charge a 10% re-boxing fee. Any returns without the number will be refused.
To be eligible for a return, items must be unused and in their original packaging as they were shipped. Tags must still be attached. Your items should be shipped back to HomeClick in the exact condition they were in when you received them. If you refuse to accept an order shipped by freight carrier for any reason other than damage, defect, or the incorrect item being shipped to you, HomeClick will charge a $119 refusal fee. Please note that any custom or special order items are not returnable and cannot be canceled once you have ordered them. Upon receiving your return, HomeClick will issue a refund within 7 to 10 days.
If HomeClick has sent you an item that was damaged or defective, the company will provide you with a prepaid shipping label that you can use to send the items back. However, if you are returning items for any other reason, you will be responsible for the cost of shipping the order back to HomeClick. HomeClick recommends that you inspect all boxes shipped before you accept them, as signing for them will indicate that you have agreed that the items were fine upon receipt. If the box seems even slightly damaged, HomeClick recommends writing that the package was damaged when you sign for the delivery as a means of keeping record in case you want a refund later on.
Can You Save Money Shopping at HomeClick?
HomeClick can be a convenient and more cost efficient option if you are interested in working on home improvement projects for your household. If you have a lot of home improvement stores in your area, you might question whether HomeClick will provide you with a better value. Generally speaking, it is possible to find some fairly reasonable deals at HomeClick if you spend time browsing their marked down items and using coupons.
HomeClick might not completely replace your local home improvement store, but it may have some deals that will be useful to you. It's a good idea to check the site regularly and sign up for the discount emails available, because you never know when that perfect item might go on sale. Shipping can be an inconvenience sometimes, but if you use a HomeClick free shipping code, shopping at this store becomes much more reasonable. Ultimately, HomeClick has a lot of deals that you might not find anywhere else, especially in comparison to deals you would find in-store locally. If you know how to shop smart and you take advantage of the occasional HomeClick coupon, you can definitely save money on your next home improvement project by shopping at this great resource.
Following are the alternatives of HomeClick:
Comments