Get notified when new promo codes arrive from Edible Arrangements
You will be alerted about deals at most once per week. You can always unsubscribe.
About Edible Arrangements
Edible Arrangements was founded in 1999 by brothers Tariq and Kamran Farid, from a single location in East Haven, Connecticut. They soon expanded across the US and then to Canada, Puerto Rico, the Middle East, Italy, Hong Kong and China. Today they make over $480 million in yearly revenue.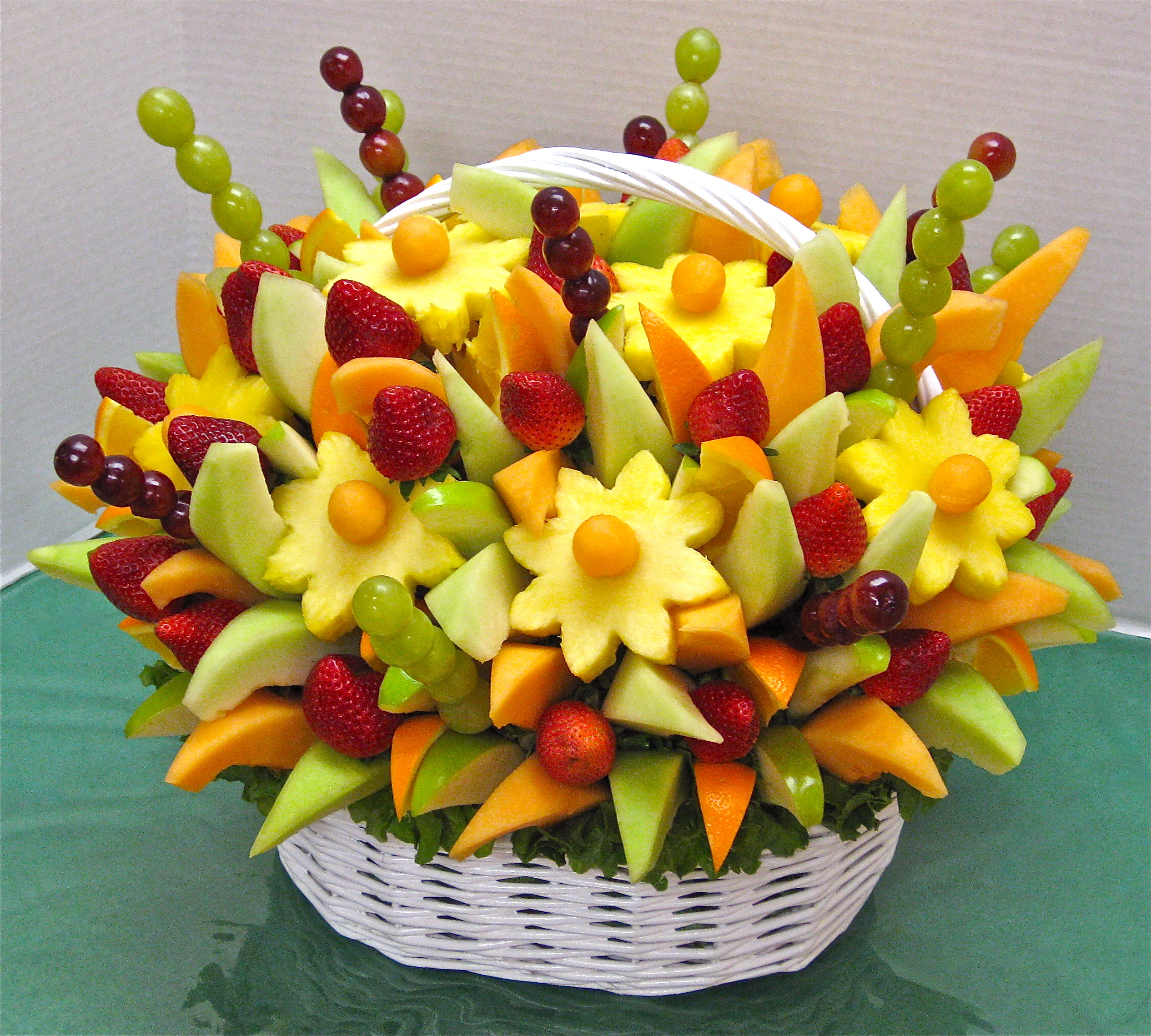 Tariq Farid still serves as CEO, while Robert Price is company President.
A large chunk of these sales are generated through their website that went online in their first year of operation. The official website is located at edibleargangements.com. Those who have printable Edible Arrangements coupons will need to find a store to redeem them in. There is a store locator feature on the website to use for this purpose.
The company also runs an official email newsletter. It delivers product information and exclusive deals to members such as in-store coupons that can be used in Edible Arrangements locations.
The company is also active on social media sites including Facebook, Twitter, Pinterest, Google+, and YouTube.
Company Sells
Although the company's main focus is fruit, it sets itself apart from other retailers by marketing the products as gifts. The fruit is arranged in to shapes and artistic baskets or bouquets, and you can have segments covered in chocolate for that extra special touch.
They cater to individuals, as well as bulk orders from businesses and other organizations. The site allows you to browse via categories or the search bar. Orders can be specially tailored to Birthdays, Bridal Showers, Corporate Events, Weddings, Bachelorette Parties, Baby Showers, Anniversaries, Graduation, Get Well Soon, and many other occasions.
If you're looking to save some money there is a section dedicated to special offers, and at Coupofy we also list all the latest Edible Arrangements coupons, $10 off and others, that you can redeem during the checkout process. You can also use Edible Arrangements store coupons if you prefer to shop in person.
The company also has a rewards program designed to provide special savings to loyal customers. Besides special surprise offers, members also receive free fruit after every few purchases. They also receive a special gift on their birthdays.
Payment Methods
Edible Arrangements accept all common credit cards, such as Visa, American Express, Mastercard, and Discover. You can also checkout and pay using your Paypal account. When redeeming a Edible Arrangements coupon code, there will be a box just before payment to enter the code.
How to Redeem Edible Arrangements Coupons
The process to redeem an Edible Arrangements discount code is very simple when shopping online. You'll just need to look for the promo code box on the checkout page and apply your special code to your order. If you can find a retail location, then you can use the printable variety.
Shipping Options
Depending on your location you may be able to have orders delivered from a local store, in which case the order should arrive the very next day. If you are not located near a store the delivery will be handled by UPS. These orders will take a few days to arrive. They have a handy calendar feature allowing you to choose a date in the future for delivery, if you need the order for a special occasion.
All shipping is free of charge.
Return Policy
Due to the nature of food you cannot return unwanted items, however if your order arrives spoiled or damaged you should contact customer support right away for further guidance.
Edible Arrangements
Sign up to the company newsletter
If you want to stay up to date with the latest company updates, sign up to receive the company newsletter delivered straight to your inbox. Get Edible Arrangement coupon codes, the very best deals, exclusive promotions, product sneak peaks and more. If only takes a few seconds to sign up with your email address, and you can unsubscribe at any time no questions asked.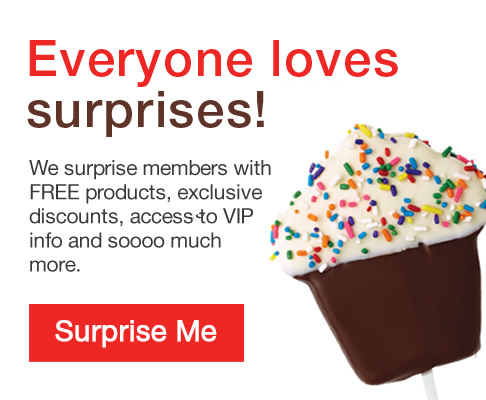 Get your hands on some Edible Rewards
Who wouldn't want to get their hands on some edible rewards everyone in a while, and by signing up to the Edible Rewards program, you can get these and more. When you become a member, what is easy and free, some of the benefits you can claim include:
• A free birthday gift from the company in your birthday month
• A free chocolate dipped fruit box with every third purchase that you make
• Surprise Edible Arrangement coupons when you least expect it
• VIP gift reminders so you never miss out on the best deal
• A speedy checkout service
• Free products
• Access to exclusive VIP information
Signing up only takes a few minutes, and is completely free to do.
Find a store near you
You can find the Edible Arrangement locations easily by using the handy store locator tool on the website. Just enter the city or your current location and a list of the closest stores will become available. With over 1,200 stores worldwide, chances are there will be one close to you. Plus, when visiting a store, you can get free samples and exclusive in-store deals and specials.
7-minute pick up
The 7 minute pick up service is the perfect solution to that birthday or anniversary that has been forgotten, and you need something quick. Simply choose one of the freshly crafted gifts from the selection available, sorting my occasion if needed and order online, by phone or in store. Then once you place your order, you can pick it up in literally a matter of minutes from your local store, where they will prepare it freshly for you.
Edible on the go
Ordering treats and gifts online and instore is not the only way to shop with Edible Arrangements, they also offer a food on the go service if you are ever looking for a tasty snack. The Edible to Go line consists of fresh fruit drinks, healthy treats, snacks and more which are available for you to buy in any of the Edible Arrangement stores. Plus of course, you will get a free sample of chocolate dipped fruit so you know what your favourite is the next time you visit.
Social media platforms
A great way to stay up to date with the latest company updates, newest products, Edible Arrangement coupons and more is to follow them on social media. Be it Facebook, Twitter, Google+, YouTube, Pinterest or Instagram, all offer a fun way to be in the know and stay in touch. It is also a good way to neve miss out on a way to save money, as the latest sales and competitions will also be advertised here.
Make some savings with the sale
Edible arrangements have a sale page that allow you to save money on a range of products, however these offers are only available for a limited time, so if you want then you have to be quick. Some of the offers come with an Edible Arrangement coupon code that you have to use at the checkout page to redeem. Each offer on the page tells you how much you will be saving, either in value or percentage, which will make you feel better about your purchase. With new offers being added all the time, be sure to check back regularly to make sure that you are not missing out on a great deal.
Comments