Get notified when new promo codes arrive from West Marine
You will be alerted about deals at most once per week. You can always unsubscribe.
About West Marine
When shopping at WestMarine.com you'll have the opportunity to claim several offers and deals with West Marine coupons. We list all of these here at Coupofy so you're sure to make savings whenever you order.
The company is based in Watsonville, California and was founded by Randy Repass in 1968 with the original name of West Coast Ropes, selling mainly nylon rope out of his garage. In 1996 the company merged with E&B Marine and soon after acquired the Boat U.S. Production Division, which helped to take over its biggest competitor and becoming the biggest boat supply store in America.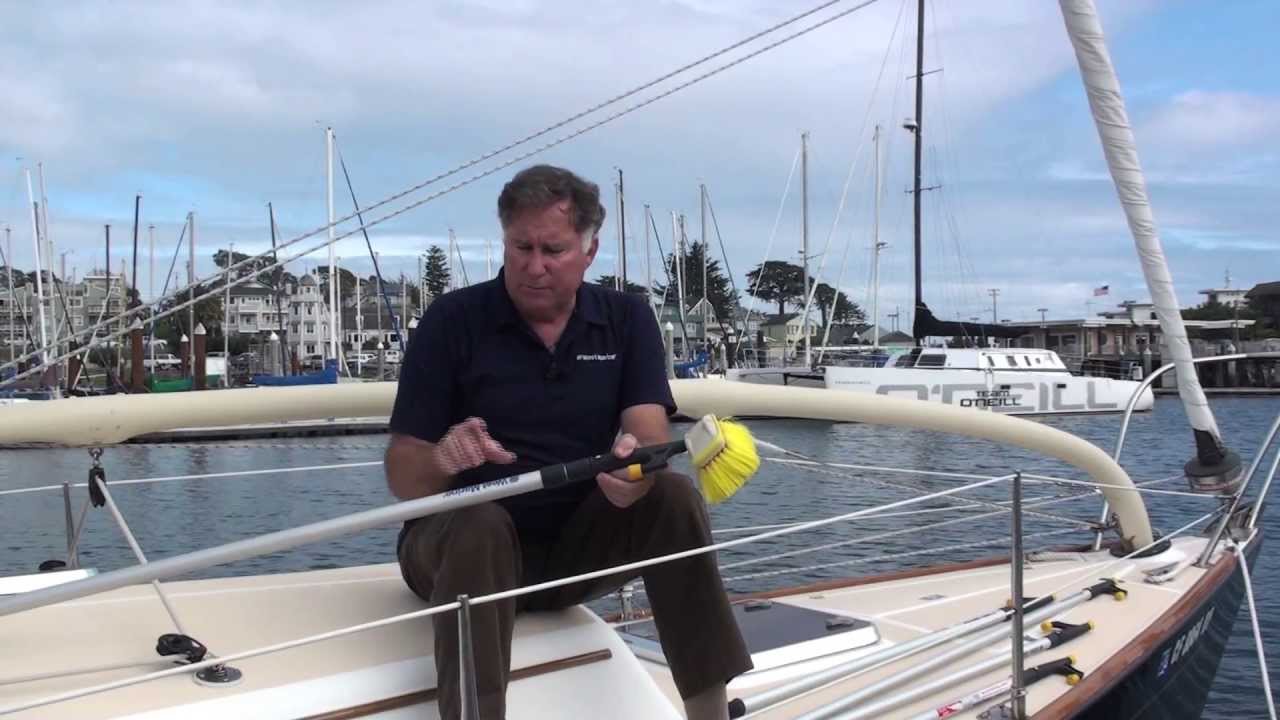 Currently, West Marine is run by Matt Hyde who joined the company in 2012 as CEO and President after previously serving as the Executive Vice President of REI.
West Marine Sells
West Marine now provides more than 75,000 products online, in retail stores and via mail-order catalog. From clothing, to boating accessories and parts, you will find everything related to boating and sailing, fishing, water sports, boat maintenance, men's and women's shoes and clothing, safety equipment, boat plumbing and ventilation and much more.
The online store carries brands such as O'neill, Adidas, Avert, Berkley, Blacktip, Calcutta, Cannon, Daiwa, Penn, Colombia, Gill, Helly Hansen, Ocean Minded, Sanuk, Teva, Crocs, Tahoe Sup, Mares, Sperry, West Marine, etc.
The site is very easy to use with many categories to browse, and you can use a search bar if you have something specific in mind. There are also handy user ratings and reviews you help you make up your mind what to buy.
Payment Methods
West Marine offers a wide variety of payment options. The company accepts: Mastercard, Visa, American Express, Discover Card, and JCB. They do not accept PayPal, Bill Me Later, Google Checkout or Amazon Payments, nor do they accept money orders, wire transfers or checks of any kind.
You will see a special promo box ahead of payment which is where you can enter a West Marine coupon code and make savings. You can also use a West Marine printable coupon if you prefer to shop in store.
Shipping Options
When it comes to shipping, West Marine ships internationally and the international shipping charges shown at the online check out process do not include custom fees, brokerage and import fees and duty fees. The shipping information page of the website gives more information. Customers have five shipping options for Domestic Orders, Flat Rate Ground at $9.95, 2-day for $29.95, Next Day for $39.95 and Saturday Delivery is $49.95. For shipping to Alaska and Hawaii, options are $19.95 Economy Air and $29.95 for 2-Day, $39.95 Next Day. The website also offers free shipping to any West Marine Store and all domestic orders over $49. Occasionally you can also get completely free shipping if you have the appropriate West Marine coupon code.
Return Policy
With customer satisfaction being a huge priority for West Marine, they offer customers a low price guarantee and will match the price of a lower priced identical item offered by a competitor found by a customer within 30 days of purchase and provides direct mail catalogs and online customer help services as well as toll free Customer Support and product ordering telephone numbers.
Their return policy is hassle free to protect the consumer in the case that the purchased merchandise has been proven to be defective. Items proven to be defective within 30 days can be returned for exchange, credit, or refund. Items returned must be sent back to any West Marine location unused, in original condition, complete with all tags, and accessories. Exclusions apply to Clearance Items, Swimwear, Items with Expiration Dates, Items which were damaged due to wrong use, Carry-on Air Conditioners, Computer Software, Life Rafts and items registered to the User. Refunds usually are given in the same form as the original purchase.
When it comes to preparing you for a great outdoors experience, West Marine is a powerful resource. Featuring some of the top merchandise and gear available, West Marine empowers individuals and helps them to prepare for their upcoming experience out in nature. While these types of items are typically more on the expensive side, knowing how to shop smart by using a West Marine coupon can truly help it to fit into your budget.
Whether you're interested in boating, fishing, water sports, or many of the other great outdoors experiences, you'll have no problem finding what you need at this store. Are you searching for information on the latest West Marine deals or trying to discover how to redeem West Marine rewards? Coupofy's detailed review of this popular boating store will help you determine the best way to save when you're shopping at West Marine.
Staying Informed About West Marine Deals
Perhaps one of the best ways to ensure that you don't miss out on your next West Marine coupon is to sign up for the company's email subscription list. When you sign up for this email list, West Marine will send you information about upcoming sales, promotions, events, new products and more. Any time a new West Marine promo code becomes available, you'll receive it in your inbox. If there is a West Marine location near you, you may also receive emails about special sales and promotions that are occurring at these local stores.
You may also want to consider following West Marine on social media if this is another way that you want to receive updates. West Marine has accounts on Facebook, Twitter, Pinterest and Instagram. Sometimes the company posts special West Marine deals on social media that you won't be able to find anywhere else, even if you are subscribed to the email newsletter.
For a different type of opportunity, don't forget to check out West Marine's sweepstakes and contests. From time to time, West Marine offers these promotions and encourages its customers to participate. You can win a variety of prizes such as actual merchandise or even gift certificates.
International Purchases
If you are shopping from an international location and you want to shop at West Marine, the store provides many different ways for you to accomplish your goal. These include ordering online, by email, by fax, regular mail, and also by phone. Customers that are interested in ordering by phone will need to find the corresponding international order number for their location as West Marine provides country specific toll-free numbers for contact. All orders can be made via these methods Monday through Friday during designated business hours available on West Marine's website, unless you are interested in shopping online, which can be done at any time.
West Advantage Rewards
An alternative to saving with a West Marine coupon is to take advantage of the store's reward program. West Advantage features two tiers of membership including Silver Rewards and Gold Rewards. While it is possible to join the Silver tier for free, if you want to join the Gold tier, you will have to pay $24 a year. Regardless of which option you choose, joining the rewards program provides a number of benefits.
On the Silver tier, you will receive a $5 West Marine promo code for every 500 points that you earn. You earn one point for every dollar spent on qualified merchandise. When you receive your discount it will be provided in the form of a certificate via standard mail or online and will be sent out on a quarterly basis. Registering your rewards account on West Marine's website will enable you to keep track of your current points and any certificate balances that you have available. These discounts can be redeemed at any West Marine location, online on West Marine's website, or even by calling 1-800-BOATING. Silver tier members also receive special members online offers and events, travel discounts, a volume discount, online account registration and magazine subscription discounts.
If you are interested in Gold tier, you will be provided with a $10 West Marine promo code for every 250 points that you have earned. This method provides you with 4% back on your purchases. Similarly to the Silver tier, your discount certificate will be sent to you in standard mail or online. Gold tier members receive all of the special benefits that are open to Silver tier members, except Gold tier also receives one year's worth of a membership at BoatU.S.
Your BoatU.S. membership will provide you with many exclusive benefits that you wouldn't otherwise have access to if you were only on the Silver tier of West Marine's rewards program. You will have access to benefits such as 24/7 water and road towing dispatch, unlimited 'on the water' towing services, unlimited 'on the road' trailer assist services, free insurance quotes with broad coverage options, a year subscription to BoatU.S Magazine, representation on Capitol Hill, and boat show ticket discounts. You will also receive discounts at over 1,000 boating and fishing businesses, cruise discounts, travel discounts, free MMSI registration, free online boating courses, boat value checks, and much more. In the event that you need to be towed, your BoatU.S. membership will also pay up to $50 per towing incident. This is truly a great value for anyone who actively enjoys boating or traveling on a regular basis.
Gift Cards
Are you seeking the perfect gift for someone who loves boating or being on the sea? If you're not experienced with these types of activities yourself, you might not know what types of items you should purchase. Thankfully, West Marine offers physical gift cards and eGift cards as a welcome alternative. If opting to purchase a physical gift card, you can choose from six pre-set amounts which total as $10, $25, $50, $100, $150, or $250. Your gift card will be shipped with free first class shipping to any address in the United States. Alternatively, you can also opt to send eGift Cards, which will allow you to provide your gift to your recipient nearly instantly. eGift Cards come with the choice of various boating images and the opportunity to add a personalized message with your gift.
Comments