Get notified when new promo codes arrive from Sports Authority
You will be alerted about deals at most once per week. You can always unsubscribe.
About Sports Authority
The company is owned by Leonard Green & Partners. It was way back in 1928 when Nathan Gart, then a newspaper carrier for the Denver Post started this company with only $50 in fishing rods and other fishing equipment. Decades later the company now known as Gart Sports opened their Sportscastle store, a super store in Denver, Colorado. The store was then located at the corner of Broadway and 10th Avenue. Via a series of acquisitions, the company exploded in growth in the 1980s. The companies acquired included Hagan's Sports Ltd. and Stevens Brown, and then in 1992 Leonard Green & Partners became the largest share owner in the Thrifty chain.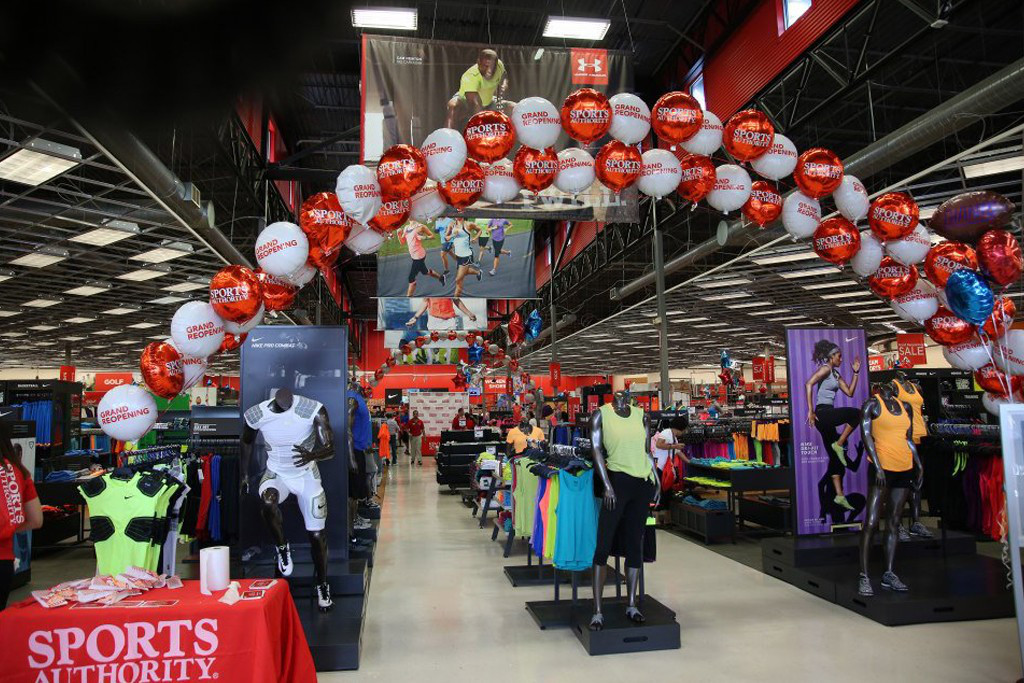 The momentum didn't stop there. In 1998, Gart Sports then merged with Sportmart that had been started by the Hochberg and Cantor families in Niles, Illinois, which brought them 60 more stores in around 9 states. In 2001 Gart Sports merged with the Oshman's Sporting Goods chain, which was started in Houston, Texas in 1919. It's founder, Jake Oshman built the company to become the largest of sporting goods chain in Texas, with around 40 plus Oshman's SuperSports USA stores and 15 others.
In the late 80s a rival sports retailer called The Sports Authority was founded by a crew of venture capitalists in Lakes Mall at Lauderale Lakes, Florida. These included Roy M. Cohen, Richard Lynch, Arnold Sedel, Willaim Blair, as well as Phillips-Smith Venture Partners, Bain Capital, Bessemer Securities, and Marquette Venture Partners. The Sports Authority, Inc., opened its first store in 1987.
Kmart acquired The Sports Authority, Inc., in 1990, expanding to 136 stores in 26 states.
It was on August 4, 2003 that Gart Sports and The Sports Authority, Inc. merged in to one chain. At that time, The sports Authority ruled as the largest of mega sporting goods chain in the US. They had accumulated about 205 stores in 33 states. Now based in Englewood, Colorado, the business operates solely under The Sports Authority brand name.
In addition to the merger, in 2006 the company acquired Copeland's Sports that was in Chapter 11 bankruptcy. Finally, in 2006, the Leonard Green & Partners, the private equity firm purchased The Sports Authority in a leveraged buyout. This coast a whopping $1.4 billion and took the company back to private status.
Sports Authority Sells
Sports Authority sells a variety of brand name sports related items as well as their own private labels.
They have several categories such as Fitness, Clothes, Shoes, Accessories, Team Sports, Action Sports, Golf/Racquet, Games, Fan Shop, Outdoors.
In Fitness there is: Cardio equipment, Treadmills, Ellipticals, Exercise Bikes, Stair Steppers, Mini Trampolines, and more.
Under clothes there is: Men's Apparel, Shirts & Tops, Hoodies & Sweatshirts, Jackets, Pants, Shorts, and more.
Shoes include: Men's Shoes, Running Shoes, Basketball Shoes, Boots, Cleats, Cross-Training Shoes, and more.
There are also accessories such as: Duffel Bags, Backpacks, Sack Packs, Gym Bags, Technical Packs, Tote Bags, and more.
You can also buy team sports products such as: Baseball & Softball Bats, Cleats, Gloves, Apparel, Protective Gear, and more.
Action Sports gear includes: Snowboarding, Paintballing, Cycling, Airsoft, Skateboarding, and more.
To make savings on any of these products simple copy one of our Sports Authority coupon codes in to the box during checkout on the site. You can also print a Sports Authority in-store coupon if you prefer to shop at one of their traditional outlets.
Payment Methods
Sports Authority accepts all major credit cards, including Visa, Mastercard, Discover, and American Express, and their own branded gift cards. You can also pay with Paypal.
Shipping Options
Sports Authority's shipping procedures are listed on their website. Depending on the items and location you're in, there are certain procedures and restrictions, however standard shipping will usually arrive in the 48 contiguous states within 3 to 6 business days. Second Day and Next Day options are also available.
From time to time they will run a free shipping deal, which you can redeem with an appropriate Sports Authority coupon.
Return Policy
Sports Authority's Return Policy states that both in store and online purchases can be returned or exchanged within a 30 day grace period. Before doing so it is important to check over the full terms on the website and seek authorization by calling customer support on 1-888-801-9164. You will then be permitted to use a prepaid returns label.
The company can also be contacted using an online email form.
Comments