Get notified when new promo codes arrive from SpoofCard
You will be alerted about deals at most once per week. You can always unsubscribe.
About SpoofCard
SpoofCard was founded in 2005 as a cost effective way for customers to use several phone numbers, for business purposes or privacy reasons. It has also become popular for pranking people, which the company has now fully embraced by adding voice changing technology so you sound like somebody else during the call.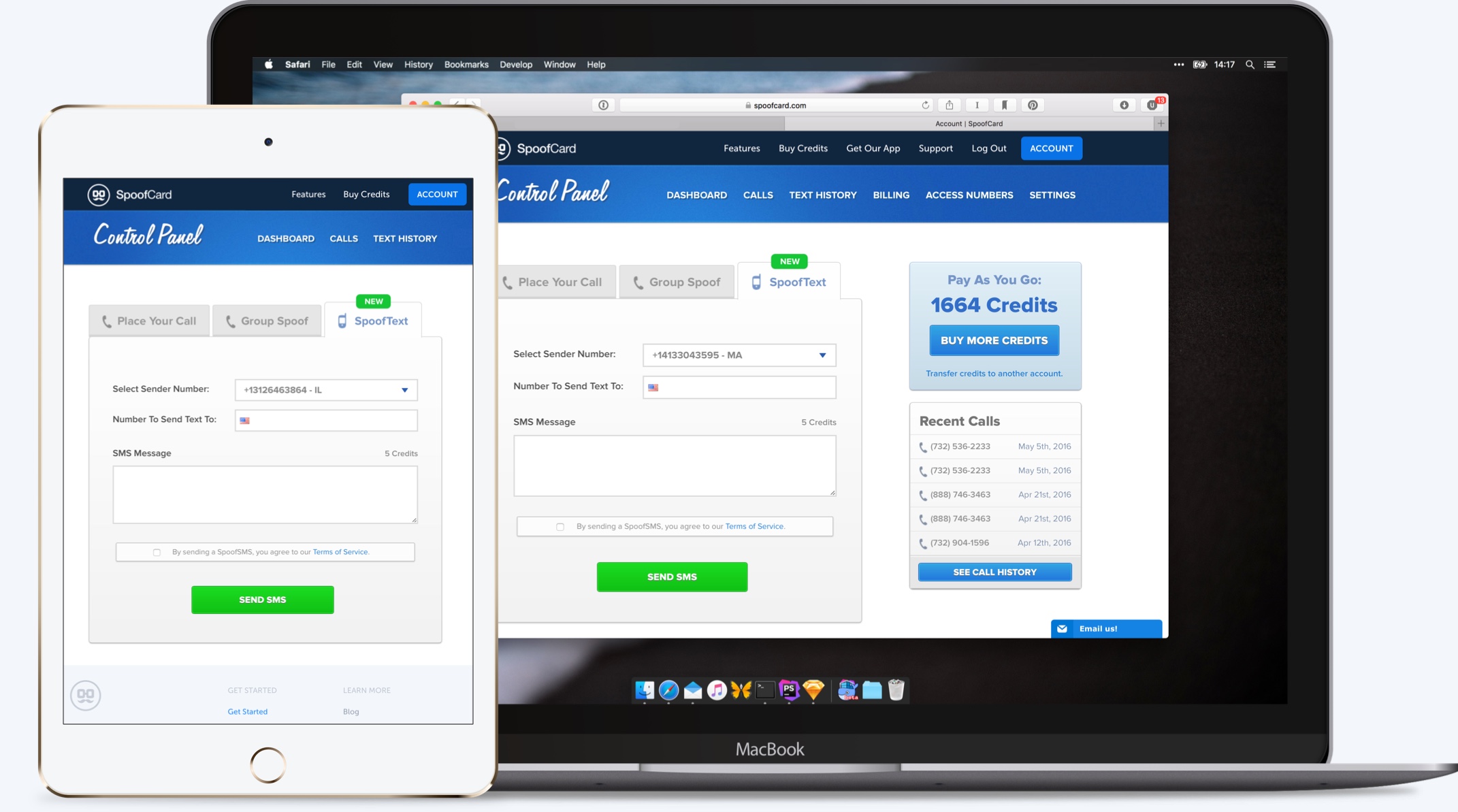 Parent company TelTech Systems is lead by Eli Finkelman, and data suggests they make upwards of $6 million in yearly revenue.
To use SpoofCard you have to buy credits, and you can make savings on these by using our SpoofCard coupons.
SpoofCard Sells
SpoofCard is one of the best ways to remain anonymous when calling somebody. You can change your caller ID to anything you want and the person you call will never see your real phone number. To get it up and running all you have to do is go to SpoofCard.com and buy credits, which represent call minutes.
You will then be given an "access phone number" which you must call any time you want to spoof your caller ID. You will be prompted to enter the number you wish to call and then the number you wish to display. When you click call it will act like a regular phone call, but the person on the either end will only see the number you entered rather than the real one.
If you wish to use the service for pranking you can also use the voice changing feature, that allows anyone to sound like either a man or a woman.
There is also a recording feature so you can save a backup of all of your phone calls.
While all you really need is your access number, there are also apps to help you manage your account for Android, iPhone and Blackberry.
Our list of SpoofCard coupons allow you to redeem discounts and other deals during the online checkout process, such as free credit.
Payment Methods
SpoofCard allows you to pay for credit using your Paypal account or most common credit cards, such as Visa, Mastercard, American Express, and Discover.
Shipping Options
When you sign up and make a payment for one of their credit packages you will be given access to an online account at SpoofCard.com. This is the hub for their service, where you will find your billing information, the access number to call before spoofing, apps to download, and more.
All of this information will also be sent to the email address you used to sign up.
Nothing is physically shipped to your home address, though they may send you marketing materials from time to time.
From time to time you may be contacted if they are running any SpoofCard deal is running, which we also feature in our selection of SpoofCard coupons.
Return Policy
SpoofCard does not have a set refund policy and under most circumstances no refunds on credits are offered. If you are having trouble using the service or you believe that it is not working as it should you can contact customer support to fix the problem, and you may be gifted extra minutes as a gesture of goodwill.
Comments