Get notified when new promo codes arrive from Vitacost
You will be alerted about deals at most once per week. You can always unsubscribe.
About Vitacost
The company went public in 2009 and they're believed to make tens of millions in yearly revenue. Jeffrey Horowitz currently serves as CEO. In 2014 it was acquired by Kroger for $280 million.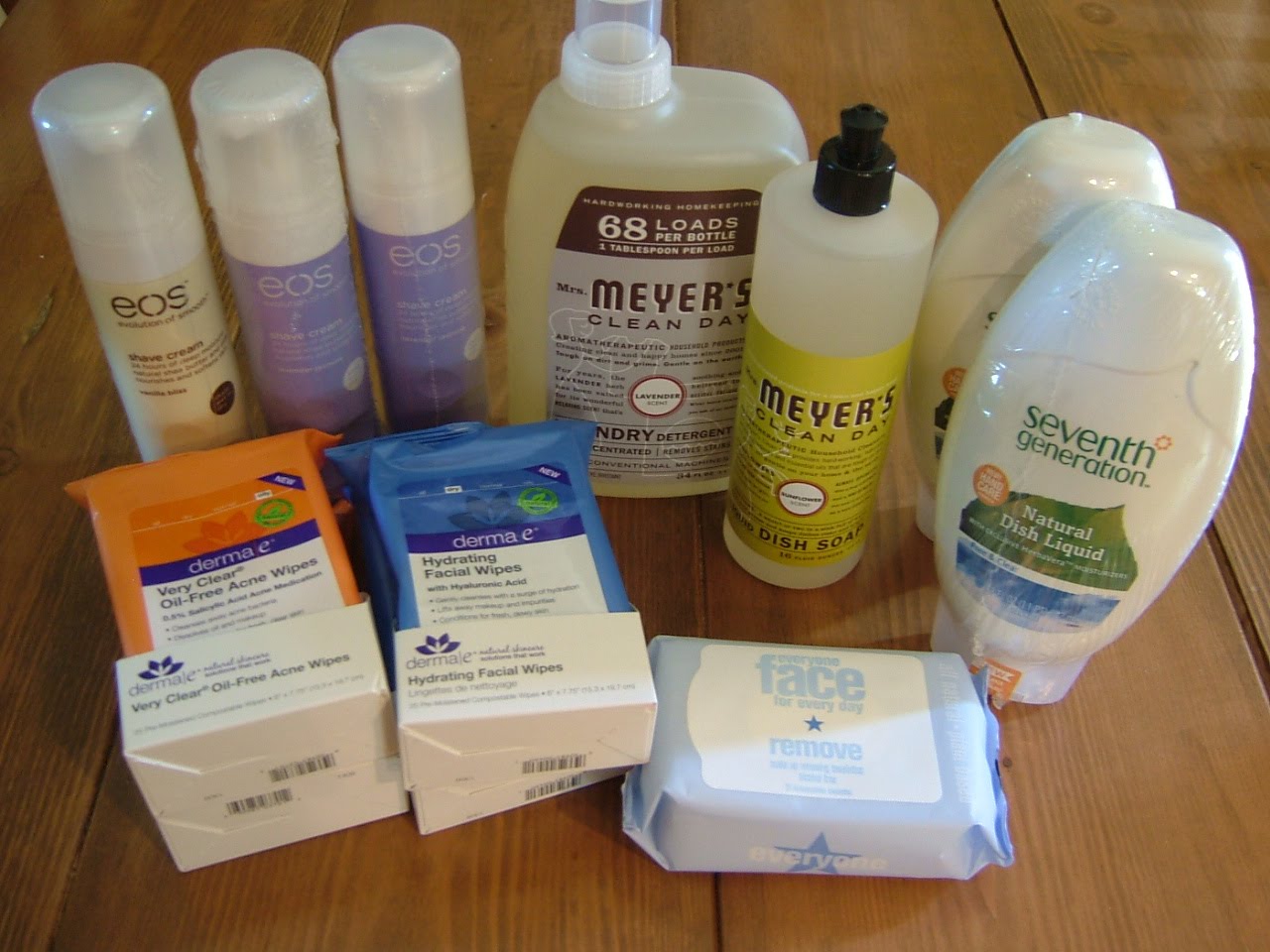 Vitacost Sells
Vitacost stocks thousands of individual products covering everything from vitamins and sports supplements, to health food and organic products, and even pet products. These are all easily browseable on the site via specific categories, and you can also use the search bar if you have an idea of exactly what you're looking for. There is also a Deals page where you can find a bargain.
To make even more savings most discount Vitacost coupon codes can be redeemed for products in any of the following categories:
Vitamins & Supplements, Sports & Performance, Health & Beauty, Dieting, Food & Drink, Natural Homewares, Pet Supplies, Herbs & Botanicals, and Baby & Kids.
Vitacost stocks its own in-house brands as well as many third parties, which can be found on the All Brands page. You can also revise product listings by price range, popularity, whether they are Gluten Free or Non-GMO, and loads of other parameters so you can find what you need. There are also helpful user reviews and ratings.
If you are buying as a gift, why not choose a Vitacost Gift Certificate? Then the recipient can make their own purchasing choices.
Payment Methods
Vitacost supports a wide variety of payment methods including Flexible Spending Accounts. Cards accepted include Visa, Mastercard, American Express, Discover, and JCB. You can also checkout with Paypal, or Bill Me Later to buy now and pay later.
If you wish to redeem a Vitacost coupon code all you need to do is copy it from Coupofy and paste it in to the promo box ahead of payment. If valid you should then see your total order cost drop.
Shipping Options
US customers get free shipping on all orders valued over $49, and $25 on select products. From time to time you can also use special Vitacost coupons to get free shipping regardless of the order value.
Most orders are delivered within 4 business days but you can pay extra for faster options.
Vitacost also cater to customer in Alaska, Hawaii, Puerto Rico or the Virgin Islands, for a $9.99 flat fee. They also serve international customers at a higher fee.
Return Policy
Vitacost operate an easy online returns platform where you enter your order details and choose from the options. As long as the product is unopened you should receive a full refund, minus shipping costs. Returns are free however if you received products in a damaged or defective condition.
After completed the form you will be given a prepaid shipping label to make the process easier.
Of course if you applied a Vitacost coupon to your order you will only be refunded the actual amount charged to your payment method, after the discount was applied.
Are you looking for a new Vitacost discount code or perhaps more information on Vitacost deals? Coupofy has plenty of information regarding the deals and savings that you have been searching for, so there's no need to look any further. After thoroughly assessing this popular health store, Coupofy is able to put all of the information that you need right at your fingertips so that you can make the most of your shopping experience.
Why Shop at Vitacost?
Without a doubt, an increasing number of people are becoming proactive about eating healthy and taking better care of themselves. If you live in an area where there are plenty of markets that offer healthy foods and products, the convenience of making these choices cannot be denied. However, if you live in smaller towns or locations where healthy food options are less popular or are not always available, it leaves you with very few options to choose from when you are shopping. Vitacost eliminates this issue by delivering these items directly to your doorstep.
Even in areas where there are plenty of healthy options at local stores, you may find that the prices are ridiculously expensive. This can make affording these healthy choices all the more challenging when you are already dealing with a budget and other financial responsibilities. Thankfully, Vitacost aims to make healthy products more affordable for everyone and offers fairly competitive prices on some of the top brands available. It's no wonder that there are so many positive Vitacost reviews listed on the Internet with the amount of deals and great values that this store offers.
Vitacost's Dedicated Coupon Section
Even if you're a loyal email subscriber and follow Vitacost on social media, you may feel uncertain about whether certain discounts and promotions are still available. Sometimes it can be challenging to keep up with what coupons are valid when there are multiple coupons and promotions active during any given time. If this is a common issue that you have, you will truly value Vitacost's dedicated coupon section on its site.
This section is comprised of all of the current coupons that are available and puts them all in one place so that you can determine which options may be the most beneficial to you during your shopping experience. This can be particularly helpful if you are interested in purchasing a specific brand or product, since sometimes there are coupons that correspond to these throughout the year. What's more, if you're a new customer at Vitacost, this page also ensures that you won't miss out on any of the savings that are available.
Requesting Products
Almost everyone knows the frustration of trying to find a specific product when they're shopping, only to discover that the store just doesn't carry it. Thankfully, Vitacost aims to work with its customers to achieve their satisfaction as much as possible and offers a product request service. If you are not able to find the product or brand that you have been looking for while shopping at Vitacost, you can fill out a form and let the store know what you need. From there, the purchasing department will review your request and do what they can to fulfill your special orders. This can be very helpful when you are need something quite specific that Vitacost doesn't yet offer.
Vitacost Giveaways
Although this is not directly related to savings, it is another nice incentive that Vitacost offers to its customers. Vitacost frequently has giveaways and sweepstakes that can provide customers with the chance to win some amazing prizes. Some giveways and sweepstakes are specific to the holiday season and other times they are just provided randomly to reward customers. Participating in these events, it is possible to win a variety of items such as name brand juicers, watches, blenders and much more. Signing up and participating only takes a minute, so it's definitely worth it to get involved on a regular basis.
How do you know if Vitacost has a giveaway available? In most cases, you will see a section listed on the website where you can submit. If the section is not available, then no giveaways or sweepstakes are available at the time. Pay attention to your email, as this can often let you know what you can expect regarding giveaways and other special promotions.
Ways to Save When Shopping at Vitacost
Understandably, when it comes to shopping for healthy products, prices tend to increase. We've come to associate organic products and health food products with higher prices because that's what's commonly available in most markets. However, it is actually possible to get these items for affordable prices as proven by Vitacost. The best part about shopping at Vitacost is that there are a number of great discounts that you can redeem throughout your experience. If you haven't shopped at Vitacost before or you're having problems with finding coupons, here are some suggestions to help you out with finding your next Vitacost promo code.
The first thing you will want to do is sign up for Vitacost's email list. The email list is very useful because it will provide you with information about sales, promotions, Vitacost free samples and more. When you first sign up for Vitacost's email list, you'll be provided with 10% off of your upcoming purchase as an incentive.
If you like to use social media, you can also find many discounts this way. It is recommended to follow Vitacost on social media platforms that you are active on. Currently, Vitacost has accounts on Facebook, Twitter, Pinterest, Instagram, Google Plus and YouTube. Following on social media will provide you with real-time updates whenever Vitacost makes a post to their account. This can often lead to a Vitacost coupon that you've been waiting for or even an exclusive Vitacost promo code.
Another option that you may want to consider is getting involved with referrals. When you refer your friends and family to shop at Vitacost, you'll receive $10 off of your purchase on the website. There's no limit to the amount of rewards that you can earn using this method, so you're welcome to send as many referrals as you want. In exchange for your referral, when anyone joins through your referral link, they'll also receive a $10 coupon off of their first purchase of $30 or more.
Do I Need A Vitacost Free Shipping Code?
A common question that many customers and potential customers have is whether they need a Vitacost free shipping code during their shopping experience. The answer tends to vary for a few reasons. First, sometimes Vitacost will provide you with free shipping automatically if you reach a certain cost threshold with your order. For example, with some purchases you need to spend over $49 in order to be eligible for automatic free shipping. However, there are also some specific brands available on Vitacost which will provide you with free shipping for purchases as low as $25. You can find out which brands these are on Vitacost's official website.
What if you don't meet the cost requirements for automatic free shipping? Although Vitacost's shipping rates are not terrible, most people want to avoid shipping fees if at all possible. Sometimes you may be able to find a Vitacost free shipping code that you can use for your upcoming purchase, although these codes are not available often. If you are able to find one during the year, you should use it as soon as possible to take advantage of the discount. Unfortunately, if you live in an international location, using a free shipping code may not always help you. Since these types of orders would specifically require international shipping, using a free shipping code might not waive the fees at all if the shipping code only applies to standard or expedited shipping.
How to Redeem a Vitacost Promo Code
Once you're fully prepared to shop, using your Vitacost promo code for a discount is quite easy. Spend some time browsing on Vitacost's website and then put the items that you want to purchase into your shopping cart. When you are ready to checkout, navigate to the shopping cart and click checkout. During checkout, you will be asked where you are shipping these items to and how you are going to pay for your order. There will also be a specific section where you can provide your Vitacost coupon.
Input your Vitacost coupon and then click apply. You should see the discount applied immediately to your total. If there is not a discount applied or you notice there is an error, you may need to verify that you have input the Vitacost discount code correctly. If the code still doesn't work during this application, you may need to use a different Vitacost promo code in order to receive a discount.
Why Didn't My Vitacost Discount Code Work?
Sometimes when you are attempting to redeem savings online, coupons won't always work as you would expect them to. Usually, coupons don't work because they have expired. If you are using some random Vitacost promo code that you found online or one that was sent in an email a long time ago, it is probably expired. You can avoid issues with expiration by only using the latest Vitacost coupons 2020 offers that have been provided.
Another reason why your Vitacost discount code didn't work may be because you are not meeting the terms associated with that coupon. Sometimes you need to have specific Vitacost vitamins or other products in your cart in order for the discount to unlock. Other times you might need to have a certain amount of items in your cart to be eligible or you have to have those items reach a certain cost requirement. If you read the terms of the coupon when you receive them, you shouldn't have any problem with redeeming your discount.
If you believe that your discount is supposed to be working but it is isn't, and it's not due to any of the issues mentioned here, you may want to contact customer support. They can provide you with more information about why your Vitacost discount code may not be working and may possibly provide you with a replacement coupon instead.
Understanding Promotional Exclusions
One way that Vitacost aims to make your shopping experience hassle-free is by ensuring that you understand how its promotions work and do not work. Vitacost has a promotional exclusion page on its site so that you know what brands are typically not discounted and don't count towards minimum purchases, as well as explaining restrictions and other related information.
In regard to promo codes, Vitacost notes that not all of the items that are on the site will be eligible for a discount with a promo code. If you haven't received a discount on your item, it may be because the item is from a brand that makes it ineligible. Some promo codes can be combined to increase your savings while others cannot. For example, promo codes that both offer an order-level discount such as a percentage or dollar amount off of your order cannot be combined. However, you would be able to combine an order-level discount code with a regular product discount, free gift promo, or brand discount. To redeem these types of codes, you need to enter one promo code at a time and then click 'update' after each code has been provided.
Sometimes when you receive codes via email, they are exclusive to you and only you. This means that they are one-time use codes that can only be used by the account holder who has that email address. Usually this will be disclosed in the email when you receive it. If you are buying any 'buy one, get one' items, the second discounted item is not going to count toward an additional discount. It also will not count toward a minimum purchase requirement.
If you are receiving free items or samples, there are also some exclusions. Any free item is provided for a limited time only and can only be provided to you while supplies last. Every customer is limited to having one free item or sample. If you live in an international location, it is not possible to ship free items to you.
Comments