Get notified when new promo codes arrive from Acne
You will be alerted about deals at most once per week. You can always unsubscribe.
About Acne
Years ago, there wasn't a lot of information available about the causes of acne, possible treatments, and ways to cope with the situation. However, in 1996, an interesting site known by the name of Acne.org started when the founder read a book, which prompted him to ask himself two questions: 'What are his talents?' and 'How he can use the talents that he has to help people?'. Right after asking himself these questions, he remembered that he just managed to clear his skin from acne with the help of the Acne.org Regimen. Once this happened, he decided to put it online, and see whether it would help out other people as well.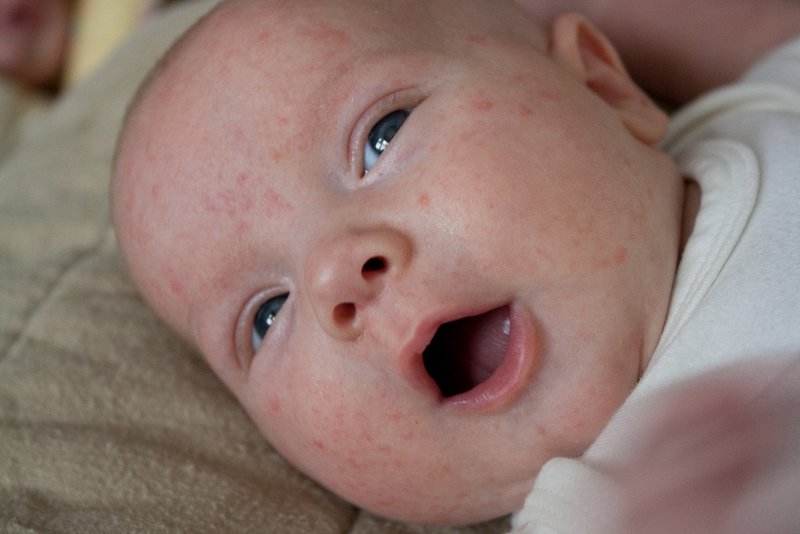 Once the site was live, the founder alongside with his team continued asking themselves the same question. Because of this, they continued to work on the site, thus transforming it into the world's biggest hub for acne research, written in English, so that people from all around the world could easily understand the contents. Various features such as a gallery, and reviews were also added, to allow people to share their ideas, see before-and-after photos, and make the best choices when it came down to treating the condition.
A couple of years went by, during which Acne.org was a non-profit website. Later, they realized that they could also help people by producing a wide variety of anti-acne products, meant to help people clear their skins, and get rid of the condition once and for all.
The company's philosophy has helped them achieve a great deal of things through time, as they're now officially, one of the best websites in this niche.
What exactly does the store sell?
The main purpose of the Acne.org site is to allow people from all around the world to discuss various acne treatments, and learn more about them, while also understanding whether certain treatments are bound to work or not.
However, other than this, they also sell a couple of interesting products, meant to treat acne on your face, body and neck. At this moment in time, reports indicate that millions of people from all around the world used the Acne.org Regiment, most of which were surprisingly satisfied with the results obtained. In case the products do turn out to work for you, you should expect to have completely clear skin in around 3-4 months, or even faster, depending on your acne and skin condition.
The three products being sold are the Acne.org Cleanser, the Acne.org Treatment, consisting of Benzoyl Peroxide, in a concentration of 2.5%, alongside with the Acne.org Moisturizer.
Acne.org coupons meant to help you save some money are also offered by the store from time to time. With this in mind, if you'd like to be notified whenever there are new Acne.org discount codes available, simply keep an eye out on Coupofy.
How do the products work, and what results should I expect?
In case you are affected by mild to moderate acne, the product will have the following effects on your skin. During the first week, you should be able to notice a mild improvement. However, your skin will be red and irritated, as it adjusts to the treatment. During the second week, further clearing should be noticed, which will often be followed by a breakout. However, it'll clear much faster than usual, and your skin will be less red. Once the third week starts, your skin condition will be definitely improved. During the next 4 weeks, your skin will start looking very well, with most old spots disappearing. Your skin is also bound to stay clear, and if pimples appear, they'll most likely clear quickly. From 8 weeks on, ongoing treatment will help you keep your skin clear, while old acne spots will continue fading away, until you have clear and beautiful skin. For those with severe forms of acne, the product will have similar effects. However, treatment might last a little longer, and pimples will continue appearing from time to time.
Do keep in mind the fact that if you do not follow the step-by-step guide for the products, your success might be sabotaged. Once purchased, the products come along with clear instructions, which you should adapt based on your skin conditions. To put things better into perspective, the guides require you to wash your face using the cleanser, apply the cream, and then apply some moisturizer, in order to keep your skin well-hydrated at all times.
If I want to buy these products, how will I be able to pay for them?
Just like many other online stores, Acne.org accepts the use of most major credit and debit cards, including Visa and MasterCard. Other payment options might also be accepted, depending on whether you choose U.S. domestic shipping, or international shipping.
In the checkout window, you'll also be able to enter any Acne.org coupons that you might have.
How are the products shipped?
Speaking of shipping, it's important to note that the products are sent in simple, brown cardboard boxes, as a way of offering discreet shipping. Most orders are processed during business days, and are shipped out during the next business days. At this moment in time, the store offers free standard shipping within the United States. In case you are in a hurry, then you can go ahead and opt for express shipping, as long as you pay the extra fee associated with it.
Keep in mind the fact that international shipping is also available to most countries, apart from Austria, Mexico, Germany, Spain, Nigeria, the Philippines, Sweden, India, Turkey, Kazakhstan and India, due to shipping restrictions. The preferred shipping provider for international shipping is UPS. In terms of the costs, these tend to vary based on where you are located, and the laws and taxes in place.
What if I'm not happy with the products and would like a refund?
The Acne.org stores wants you to be completely satisfied with each order that you make, so, if for any reason, you would like to return an item, you will be able to do so within 60 days of the original purchase date, and receive either a refund, or a replacement. Prior to making your return, make sure to send the firm an email, requesting an RMA number. At this moment in time, the company cannot support return shipping charges. In the unfortunate case that the firm sends out the wrong product, then they will take care of all shipping taxes.
In case you might happen to have any questions whatsoever, simply contact the customer support team, which will read your request, and get back to you as soon as possible with an answer.
Comments