Get notified when new promo codes arrive from Petco
You will be alerted about deals at most once per week. You can always unsubscribe.
About Petco
Petco has been providing service to pet owners for over 50 years, making them a leading retailer of pet supplies and pet food. The company aims to provide its customers with everything they need to ensure that their pets remain physically fit, active, engaged and happy. Petco endeavors to always improve its products and services, knowing that when their customers pets are happy, that means their customers are happy as well. Currently, Petco employs over 25,000 partners and has over 1,470 locations throughout the United States, Mexico and Puerto Rico. Petco is even able to offer prescription services from popular veterinary-owned and operated supplier, Drs. Foster & Smith.
In addition to providing your pets with what they need, Petco also works hard to ensure that pets in shelters are being taken care of properly as well. The company founded Petco Foundation in 1999 to help improve the lives of companion animals, provide adoptions, and support animals that are homeless. Each time you shop at Petco, you have the option to donate a small amount of your purchase to the Petco Foundation to help other pets have better lives.
Are you searching for a Petco coupon or Petco promo code? You won't have to look much further than here on Coupofy. Coupofy actively researches many of the top retailers and vendors online so that you know what to expect during your shopping experience. We can provide you with all of the information you want to know about Petco deals, discounts, and more.
Easy Ways to Save When Shopping at Petco
Do you want to make sure that you get the most value for your money when you're shopping at Petco? Saving while you shop is very easy if you keep a few main points in mind. First, always check out the local Petco ad before you start shopping. This is the best way to stay up to date on any Petco in store coupons 2020 that you can use during your upcoming shopping trip.
You can get a discount on your Petco grooming cost, save money on pet food, get pet toys at a much lower price, and even find some great deals such as buy one, get one half off. On your way out of the store after your shopping experience, don't forget to grab another Petco in store coupon before you leave. These coupons can often be used multiple times if you visit within the period referenced in the fine print.
The next way to save when shopping at Petco is to sign up for email notifications from the website. This will let you know if there are any upcoming events in store, sales, promotions, or new coupons. The coupons Petco sends out in these emails are usually meant for online use, but from time to time, they will also send out Petco coupons printable 2020 as well. Read the fine print to find out which coupons can be used in your local store and which are only meant to be used online.
Don't overlook the power of following the company on social media! Sometimes following Petco on social media can provide you with some deals you might not otherwise see. This can be a great way to get access to a promo code Petco didn't send out in the email notification or receive news about a flash sale that might not get announced through the traditional methods.
Figure out what types of promotions provide you with discounts that can be combined with coupons. If a coupon isn't required to get the discount you want because the promotion is already automatically applied at checkout, this means that you may have the opportunity to stack another discount if you use a coupon. This tends to vary, but if you browse through some of the current offers and discounts available on Petco's website, you should be able to see which promotions will allow you to stack a promo code for additional savings.
Supplement Your Petco Discount Code with Pals Rewards
Did you know that you can save money shopping at Petco even when you're not using a discount code? It's all possible if you sign up for the company's loyalty program, Pals Rewards, previously known as Petco Rewards. Pals Rewards provides you with 5% back on all of your purchases and you'll receive the rewards in your email. It's free to sign up for and can be completed online or while you're visiting your local Petco store.
When you're a member of Pals Rewards, you'll receive 5 reward dollars for every $100 that you spend at Petco. These rewards are generally provided in the format of a Petco promo code online. You can also take advantage of special bonus offers that will help you to earn these rewards faster. Members receive additional discounts on products, exclusive coupons that aren't provided anywhere else, and even birthday treats for your pet. When you first sign up for Pals Rewards, you'll receive 10% off of your online order. You will receive bonus offers every month and can load your rewards to your card so that you can even use them when you're shopping offline.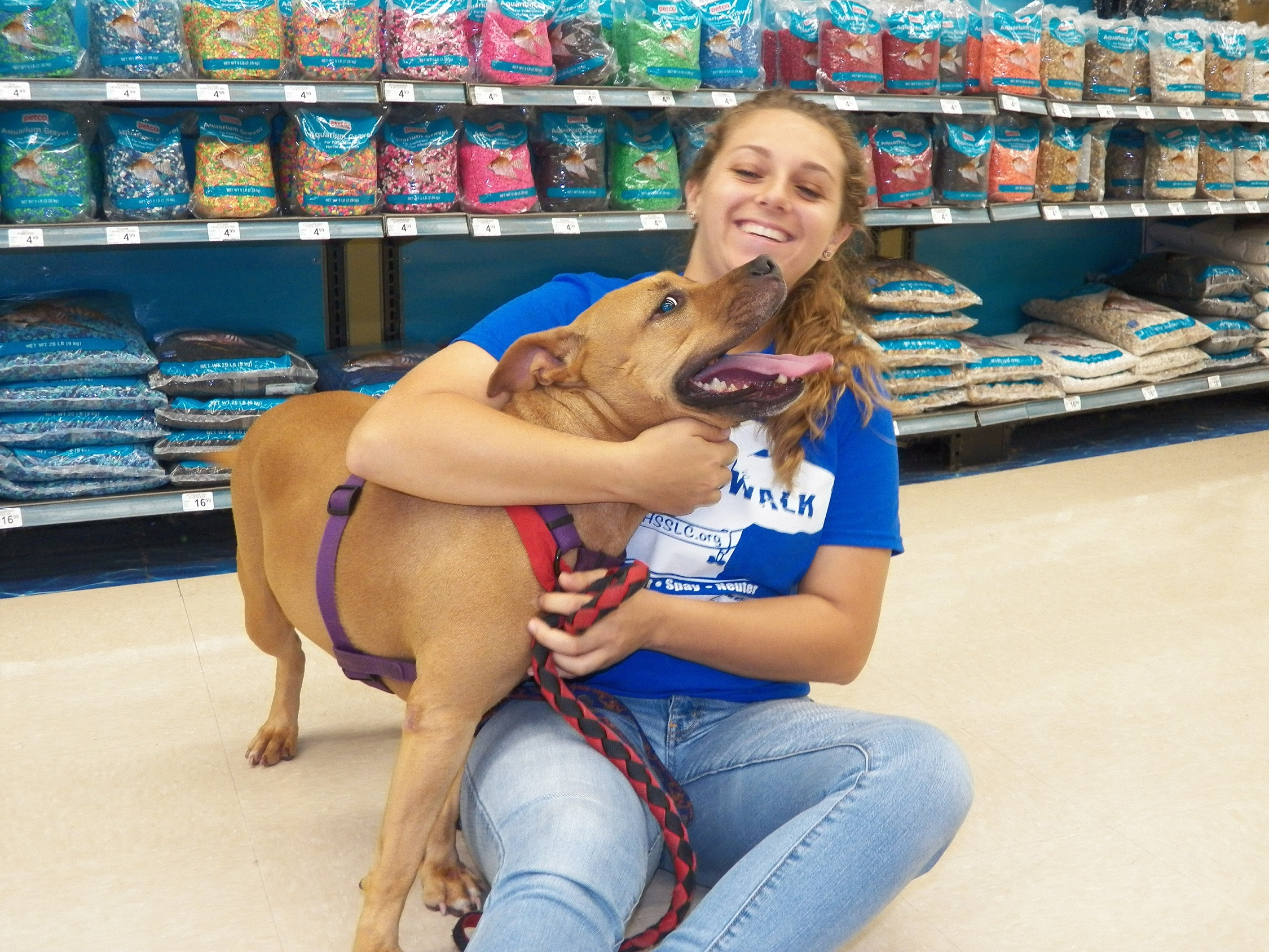 Redeeming your Petco Coupon
Once you have your coupons, the process of redeeming them is very simple. If you have any printed coupons that you received via email or the mail, you can just take these into the store and give them to the cashier when you are checking out. These can help you to save a lot of money in the long run, so it's always worth it to bring the physical copies of the coupons. This is especially true when you are dealing with coupons that can be used multiple times.
If you are shopping online, redeeming a Petco promo code is equally quick and easy. Put everything that you want to buy into your cart on the site and then when you're ready to checkout, gather the potential Petco coupons 2020 that you want to use. When you start checking out, the site will ask you for information about where you want to ship your items and how you are going to pay for your purchase. You should see a box for a promo code at some point during the checkout process. Type the code into this area and then apply it to receive the discount.
Sometimes you'll notice that the promo code doesn't work on the first try. The code may be written incorrectly or may be case sensitive, so you may want to try typing in the code again. If you still don't receive a discount, you can always try another code. Your Petco coupon might not work for a few different reasons. For example, if you are using an old coupon that you found online instead of the most recent Petco coupon 2020 that was emailed via the newsletter, the promo code might not work because it's expired.
Another reason that your Petco promo code might not work is because of the terms associated with the coupon. If you look on Petco's website regarding its current offers and promotions, all of the terms are listed there. Some coupons require that you need to buy certain products or you need to have a certain number of those products in your cart. Other requirements might include buying a certain combination of products in order for the discount to unlock. Generally if this is the case, when you try to apply the code, the site will let you know that you are missing an item that's necessary for the coupon to be valid.
If your Petco promo code still isn't working but it isn't the result of any of these errors, you might want to contact customer support. They will know what to do to fix the issue and may even provide you with a replacement coupon that you can use instead.
Understanding Petco Shipping
If you don't feel like shopping at the local Petco in your town, you can always have items shipped to you when you shop online. Petco offers a variety of shipping options including standard, 2nd day, and next day shipping. It is also possible to receive USPS Priority Mail in some regions of the country. All shipping costs for your orders are based upon the weight of the items that you have selected and the shipping method that you have chosen.
If you want to waive the costs of your shipping fees for your order, you may want to try a Petco free shipping code. This code is generally applicable to standard shipping unless Petco is having a special promotion for 2nd day shipping as well. Of course, in many cases, Petco will provide you with free shipping on orders of $49 or more, so you can save that free shipping code Petco sent you for orders that fall below this bracket.
Please note that if you do want to use free shipping, there are exclusions on the types of products that you can have shipped using this method. Items such as dog litter, cat litter, wild bird food, live fish, live food and frozen food, crickets, and a few other items cannot be included in your order if you are going to use free shipping. Often times, this is more due to the nature of the shipping than anything else. Since free shipping typically only covers standard shipping, there are certain items that simply would not be able to be delivered in the proper quality via these methods. Likewise, some items are too heavy or considered to be oversized and will incur additional charges for these differences even though you have used a free shipping Petco promo code.
Understanding Petco Returns
If you are not pleased with your shipment for any reason, you can return it to your local Petco store within 60 days of the original shipment date. If you are going to use this method for a retun, you must print your receipt and your order details and bring them with you when you go to the store. If you don't have a receipt, Petco will provide you with a merchandise credit for the listed store price of the items or you can simply exchange the products for other items of equal value.
In the event that you have received an incorrect item or you need a refund of shipping charges that occurred as the result of a Petco website error, it's best to contact customer support. Please note that any personalized items cannot be returned to a local Petco store unless you purchased them there and generally must be shipped back instead.
If you have used a Petco coupon for your order but have decided to return the products, it's important to understand how this may impact your order. Sometimes when you use a Petco promo code, it requires that you need to purchase certain items or a certain amount of products in order for that discount to be applied. If you return the items that were necessary by those terms, then you can potentially lose your discount, which means you won't receive the refund that you expect. The best way to avoid this issue is to opt for store credit or exchanges. This way, you can select the more appropriate version of the product or replace it without the loss of the discount.
If you have paid for pet services at a Petco store but you didn't like the results or think that they were appropriate, you are encouraged to communicate this at the time of sale. Petco offers a "Head to Tail or It's Free!" guarantee which states that if you aren't completely satisfied with the pet services that you have received, the service is provided to you free of charge.
Is Petco The Best Choice for Your Pet?
Without a doubt, Petco carries a very extensive range of pet products that may be more difficult for you to find locally. When you shop at Petco, you also have the assurance that if you can't find what you need in the store, you can always find it on the company's website and have it shipped to your home. Petco can also contact other locations in your area to find out which one has the item that you need for your pet, so it takes a lot of the guesswork out of the shopping experience.
You may wonder if shopping at Petco is the more cost efficient option when buying supplies for your pet. Is it cheaper in comparison to shopping at your local pet store or buying directly from your veterinarian? This can depend greatly upon the type of items that you need to purchase. For example, if your pet is on a specialty diet or requires certain prescription medications, shopping at Petco may be more affordable for you since the company partners with Drs. Foster and Smith for these types of products. You can often receive these products for much cheaper shopping at Petco than if you were shopping at your local veterinary office.
The cost of pet food will vary primarily upon what type of food you prefer to feed your pet. In many cases, Petco offers competitive prices and the food will be cheaper there compared to other locations in the city. If you find a cheaper price for the pet food somewhere else and you take that price in to a Petco location, they will generally lower the price for you and make it equal to the lowest price found in another store. This not only demonstrates that Petco aims to be honest in their pricing practices, but also that they value their customers enough to drop prices lower rather than risk losing that customer to another store.
Another factor to consider is that Petco provides you with a lot of discounts that are less likely to be available at other pet stores. You won't receive discounts shopping at your vet office and most local pet stores don't offer as many discounts or promotions. Likewise, the majority of those pet stores won't be available online, so it's not possible to have certain items shipped to your house or use promotions online if you want additional savings. Lower prices at Petco, combined with a Petco coupon can mean more significant savings compared to if you were shopping elsewhere.
Shipping Options
Because PetCo has a wide variety of different products (including live animals) shipping options vary, however many items qualify for free standard USPS shipping if your order total is over $49. Sometimes a Petco coupon code will also get you free shipping regardless of the order value. Standard shipping will take up to 6 days to deliver. You can also pay extra for 2nd Day and Next Day options.
Large orders or large single products may have to be shipped by freight, which can take up to 14 days.
Return Policy
PetCo.com offers a 60 day returns policy where you can get a full refund or exchange on most items. Live pets and fish are guaranteed to stay alive for 30 days or your money back.
To initiate a return for a regular product you must login to your account and print a returns form and receipt from your order history. Unless your order was delivered in a defective or damaged condition, shipping charges will not be refunded.
You can also returns items for free at your local PetCo store and if you would like to find other coupons for other coupofy pet stores, feel free to visit PetFoodDirect.com store page.
Comments