Get notified when new promo codes arrive from Pet Food Direct
You will be alerted about deals at most once per week. You can always unsubscribe.
Popular Pet Food Direct Coupon Codes & Deals
| Discount | Description | Expires |
| --- | --- | --- |
| 25% OFF | 25% off any order | Nov 1, 2023 |
| 10$ OFF | $10 off Every $50 Spent | Nov 1, 2023 |
| 15% OFF | 15% off orders over $49 + Free Shipping | Nov 1, 2023 |
| 10$ OFF | $10 off orders over $59 + Free Shipping | Nov 1, 2023 |
| | Free Shipping on $49+ | Nov 1, 2023 |
About Pet Food Direct
Understandably, quality pet food isn't always the cheapest option. However, when you shop at Pet Food Direct, you'll always save. Pair any purchase with a Pet Food Direct coupon and you'll never want to go back to shopping for pet food traditionally ever again. Your pet's food will become more affordable and more convenient to purchase with every shopping experience.
Launched in 1997, Pet Food Direct was the first online pet store that was able to deliver pet supplies and food to its customers. Dedicated to making it easier for everyone to care for their pets, Pet Food Direct began to expand as it was realized that there was much more that could be offered to customers. As such, Pet Food Direct is now comprised of over 30 of the top pet websites online and provides services to over 12 million people with pets on a monthly basis. More recently, the site has also expanded to include Pet360 and a variety of other pet communities.
If you've been searching for a Pet Food Direct discount code or looking for more information regarding Pet Food Direct's services, you're sure to find plenty of knowledge and resources here on Coupofy. Providing details on deals, shipping and much more, you can rest assured knowing that you are making an informed decision on options for your pet after reading our Pet Food Direct review.
What Can You Expect To Find at Pet Food Direct?
As you might imagine, Pet Food Direct offers an extensive selection of pet food and supplies to consider. This includes items for dogs, cats, small pets, birds, fish, reptiles, and much more. If you have not been able to find certain pet items at your local stores, you should be able to find everything that you need here. Whether you're looking for something specific like Native Earth rat food or just browsing for a treat for your pet, you won't have any problem finding something your pet will love.
Pet Food Direct carries some of the most popular brands in the market such as Authority, 9 Lives, Holistic Select, Natural Balance, Milkbone, and more. You will also be able to find many specialty diet options including Royal Canin, Hill's Prescription Diet, Purina Pro Plan Veterinary Diets, and Iams Veterinary Formula. While these types of foods are traditionally very expensive at your local vet's office or pet store, they are easily more affordable when you use a Pet Food Direct promo code.
Where to Find A Pet Food Direct Coupon
There are a few different ways that you can get access to Pet Food Direct coupons. The first option is to sign up for the company's email newsletter, which will provide you with coupons that are only sent out to customers on the list. You will receive coupons whenever they become available and will also receive information on upcoming sales, events, and other opportunities to save.
If you actively use social media, you may want to consider following Pet Food Direct on those platforms. This can be a good way to get access to a promo code Pet Food Direct does not always send out via email. Sometimes more significant deals can be attained this way. Following on social media can also be a good way to learn about flash sales and other quick deals that are not openly announced.
Signing up for the company loyalty program can be helpful if you are interested in more exclusive Pet Food Direct promotion code options. As you earn points, these points can be used to unlock discounts that you wouldn't otherwise have access to if you weren't signed up for the program. It's a great way to gain some additional savings if you like to shop frequently on the site.
Redeeming Your Pet Food Direct Coupon
When you have found a Pet Food Direct promo code that you want to use, it's time to redeem it. Find the items that you want to purchase on Pet Food Direct's website and add them into your shopping cart. When you have everything that you want to purchase, go to your cart and then click checkout. You will then be asked to provide information about your payment details and shipping location. During this time, you should also be asked to provide your Pet Food Direct coupon. Generally, there will be a box or a space where you can input the code.
Once you have input the code, select apply to redeem it. You should see a discount has been applied to the final total. If you do not see any discount applied or you receive an error message, the code may have been input incorrectly. Try to input the code again and see if you have any success when you choose to apply it. If the coupon doesn't work, you will likely need to replace it with another coupon.
There are various reasons why a Pet Food Direct discount code won't work. The coupon may be expired and may need to be replaced with a more recent coupon. If you're using a coupon from 2015, it won't work compared to petfooddirect coupon 2020, which would be more recent. Sometimes there are certain terms that need to be met by the items that are in your cart and if the terms are not met, the coupon won't work. You can read the terms for a coupon on Pet Food Direct's website in most cases.
Another reason why your coupon may not work is because you're using a coupon that isn't exclusively for use on Pet Food Direct's site. If you're using a dogfooddirect.com coupon code or a foody direct promo code instead of one for Pet Food Direct, it likely won't work at all because it wasn't designed for that specific website. While a Pet360 coupon may work since Pet Food Direct works together with this company, it's not guaranteed. In most cases, if you believe that a coupon code should be working and there's been a mistake, you can always contact customer support for clarification and assistance.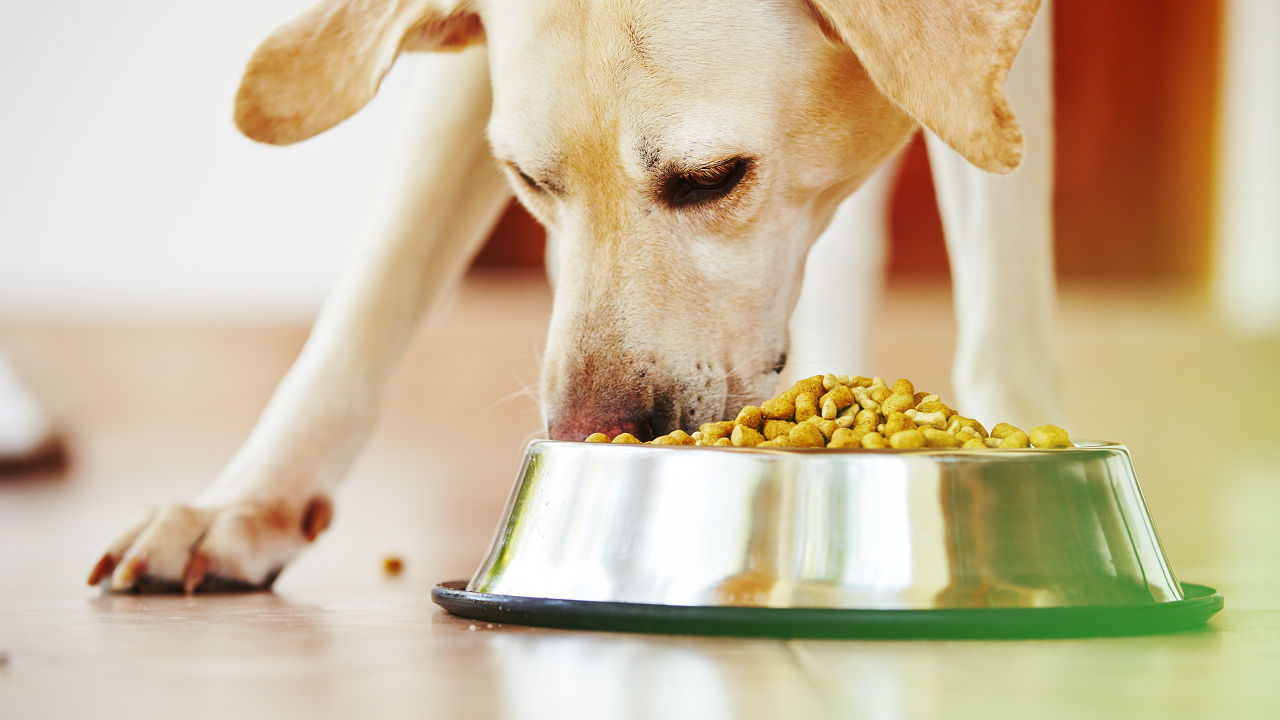 Save Money By Signing Up for PFD Rewards
If you plan on shopping at lot at Pet Food Direct or you simply want to make the most of your purchases, you should consider signing up for PFD Rewards, which is the company's loyalty program. As a member of PFD Rewards, every dollar that you spend on purchases will earn corresponding points. Signing up for auto ship will double the points that you receive. You can also share items you have found on Pet Food Direct with your friends in order to earn additional points.
Once you have accumulated enough points, you can use it to either receive coupons that are exclusive to Pet Food Direct or you can feed shelter animals. The more that you shop at Pet Food Direct, the more points you will receive to help other animals or benefit from another discount code Pet Food Direct might not otherwise release to the public.
Shipping Policies
When you are seeking to save money, the costs associated with shipping are always a concern. Generally speaking, Pet Food Direct offers affordable shipping rates which can be great when you're shopping for large bags of dog or cat food. Keep in mind that in these cases, the cost of shipping is going to be based upon the weight of your order and the location where it is being shipped.
It is possible to save on general shipping costs if you have a Pet Food Direct free shipping code. These codes are not always available, but when they are, they offer a one time use per customer. When using your free shipping code Pet Food Direct will only waive the shipping costs if you have ordered $49 of items or more and up to 60 pounds in weight. It is only applicable to ground shipping costs.
Please note that if you are going to use free shipping, you will not be able to combine this with any other Pet Food Direct promotion code offers. Free shipping is also not applicable to any frozen products that you have ordered or items that are not currently in stock. Finally, you can only use this type of promotion within the United States.
Return Policy
Pet Food Direct aims to ensure that its customers are completely pleased with their purchase. If you are not satisfied, you are allowed to return your order within 60 days of the initial purchase. Pet Food Direct will provide you with a refund when the return is received. If Pet Food Direct has shipped the wrong product to you, the company will also pay for the cost associated with shipping the product back to the warehouse.
Due to Federal regulations, it is not possible for Pet Food Direct to accept returns on prescription medications, raw, refrigerated, or frozen products. Other than that, you are able to return nearly anything that you have purchased from the company. To be eligible for a return, the product that you are returning must not be expired or used, must be in the same condition that it was when you received it, and must be in its original box and packaging. Keep in mind that if you have used a Pet Food Direct coupon with terms that require a certain amount of items or specific items must be used to redeem the discount, you may lose the value of the coupon if you send back an item that was necessary.
Please note that there is a short process involved with making a return. First, you must contact Pet Food Direct's customer service team. The Pet Food Direct phone number is 1-877-738-3663. Upon reaching customer service and letting them know that you want to make a return, they will provide you with a return merchandise authorization number. When you return the products, this number must be written on the outside of the box. Include the packing slip that you received when the order initially arrived and then ship the items back to Pet Food Direct at the address that customer service will provide to you. Upon receiving your return, Pet Food Direct will process your refund within 10 days.
Is Shopping at Pet Food Direct Worth It?
If you've never purchased pet food or pet supplies from an online site before, you may be wondering if shopping at Pet Food Direct is truly worth it in comparison to picking up these items from a store in your area. If you're interested in savings and convenience, then this may be a suitable match for you. With every coupon Pet Food Direct will provide you with discounts that you generally will not be able to have access to at the pet stores in your city. The pricing is fairly competitive with brick and mortar stores even without the use of coupons in most cases.
Shopping with Pet Food Direct means that you can have everything that you need delivered straight to your home. For pet food, that also means that you can sign up for auto ship so that you never have to worry about when you'll have time to go restock on pet food with your busy schedule. Customers that sign up for auto ship also receive significant discounts on the pet food that they are buying, which is yet another example of the savings you can achieve even without using a Pet Food Direct coupon. Overall, if you are seeking to make caring for your pet more affordable and far more convenient, Pet Food Direct is a great choice that should not be overlooked.
Comments