Must Have Fashion Items for Women in 2016
Somehow, no matter how many pieces of clothing we buy, we never seem to have anything to wear. The more we buy, the larger the pile of "No's" gets on the floor while we try to find an outfit until we give up, lower our standards, and settle for the same outfit that we wore twice last week.
Still, we always come to the same conclusion that something is missing, or that several somethings are missing for each outfit we see in our heads. However, all you really need is a few simple items that will add some pizzazz to your wardrobe and can go with just about anything. Here are 7 must have items for this summer:
Over-The-Knee-Boots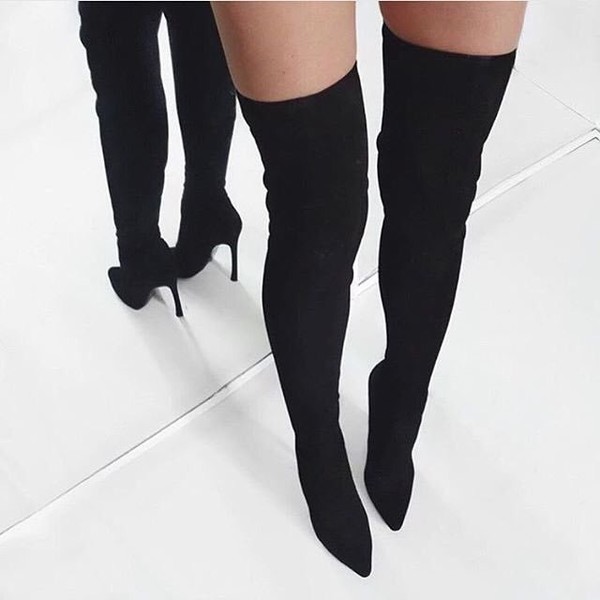 Photo Credit: wheretoget.it
Over-the-Knee Boots like these from Ebay can be worn with several types of jeans to create tons of unique outfits that will make you feel like the Queen of the world. You'll conquer everything with these boots, and as an added bonus, they can be worn with ripped jeans for an edgy look or with darker jeans for a night out. They can even be worn with dresses to add a little edge to your style.
Striped Everything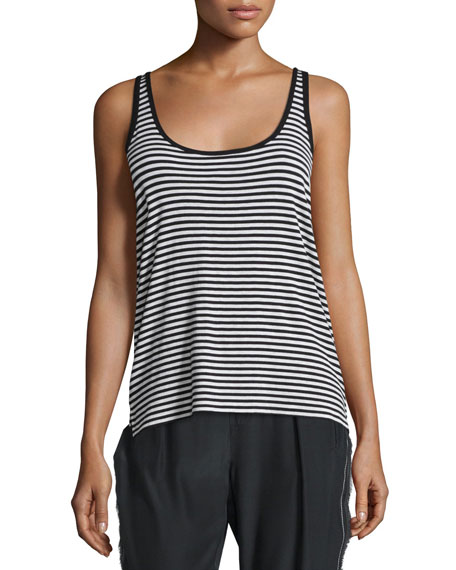 Horizontal stripes have gotten a bad reputation for making women look less thin, but anyone can pull them off with the right jacket. Starting with a basic black and white striped tank like this one from Neiman Marcus and pairing it with a bright jacket, cardigan, or some colorful pants creates an interesting, casual outfit that is perfect for going out with friends or shopping for another striped tank because you will love it so much.
Stripes can accentuate your physique and help your whole outfit really pop when they are paired well, so ditch out the advice your friends gave you and add some stripes to your wardrobe this summer.
Little Black Dress

Photo Credit: Pinterest
While the LBD might seen like a cliché, it truly is a necessity in any women's wardrobe. Black makes everyone look skinnier and feel hotter. If you don't believe me, put one on and stare at yourself in the mirror for a bit. There are LBD's for every body type and, if worn with confidence and class, can be the key to pulling off the alluring look you've always wanted.
Another advantage of black dresses is that they can be paired with bright shoes and jewelry for pops of color. One dress can provide a multitude of outfits with the right accessories. Check out this one from Neiman Marcus. The one-shoulder design is classic and would look great with a curly side ponytail for a night out. This particular item could be just what you're looking for to finally put all those accessories to good use!
Plaid shirt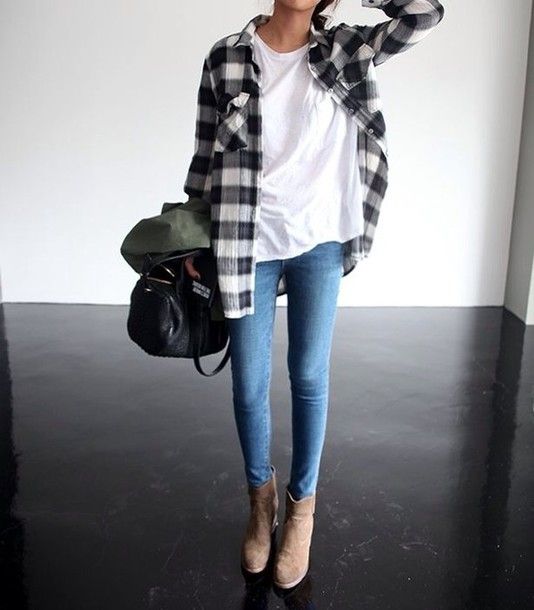 Photo Credit: Pinterest
Plaid has been back in style for a while now and is still as comfortable, classic, and functional as ever. Wearing a plaid shirt with a matching tank underneath is easy and stylish, making plaid an absolute necessity for every wardrobe. This shirt from Ebay is the perfect example. It has hues that work well with several colors of tank tops, including black, white, and navy blue, and can also be worn buttoned up with light wash jeans and a messy bun for a casual look. The patterns and color combinations blend to make a subtle outfit that even the most shy of us can always feel comfortable wearing while still showing off in all the right ways.
Flats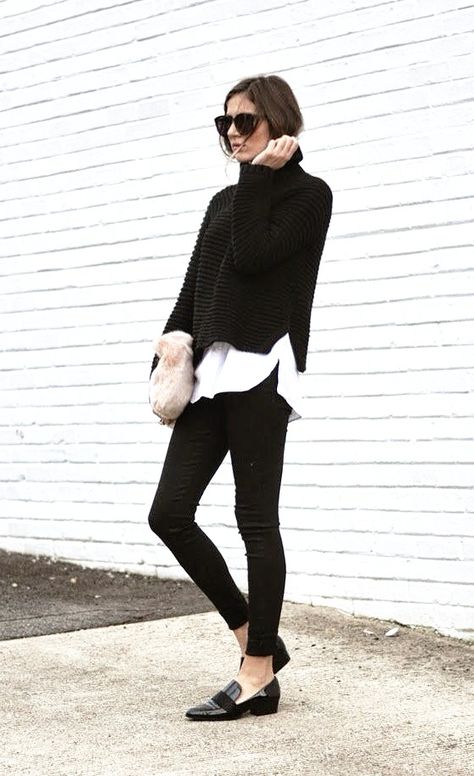 Flats have stepped up their game recently. Don't let the name fool you, these shoes have dimension. In today's world of flats, there are infinite options that balance style and functionality like these from Ebay. No matter your preference of design, these quick-to-slip-on shoes will remain comfortable all day without sacrificing your overall look. Whether you're looking to keep it casual in shorts or break out that summer dress you've been waiting to wear, flats are always a great fit.
Boyfriend Jeans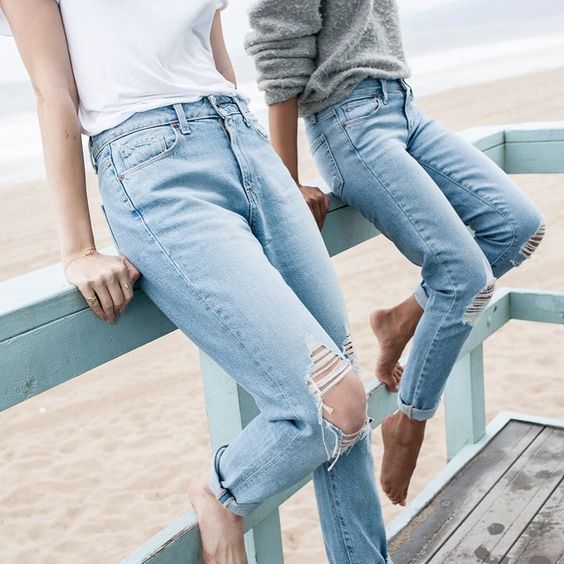 Photo Credit : Pinterest
I wish my boyfriend had jeans as cute as these from Neiman Marcus. Boyfriend jeans are loose fitting throughout the thighs and calves and have just enough rips in them to look like you are edgy without trying too hard to be and have the added benefit that they do not come on too strong.
The rolled up hems at the bottom make them perfect to wear with those new black booties you bought yourself for your birthday. They can be dressed up or down and are comfortable, which, if we really think about it, should be the first objective when looking for a pair of jeans. Let those legs breathe, ladies! Enjoy the added leg room.
Plain White Tee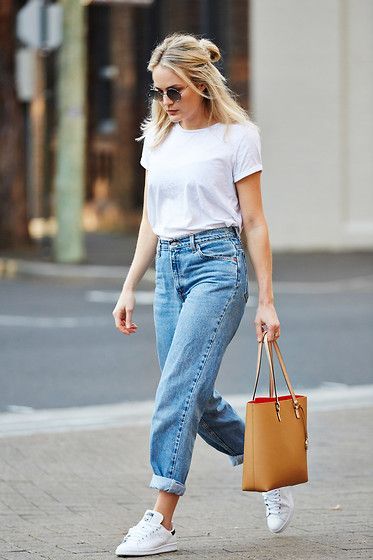 Photo Credit: Pinterest
There is a surprising number of people in the world who lack a plain white tee in their closet. It is functional, comfortable, and can be paired with innumerable items. White tees look great with all washes of jeans, whereas black tees are not always compatible with darker washes. They look great with literally all colors of jackets and cardigans. Can any other tee do that? I think not. For versatility and convenience, you owe it to yourself to check out this one from Ebay.
With these few simple additions, you'll be surprised how your wardrobe will transform from frustrating to fabulous. These seven must-have items can unlock the potential you initially saw in that gorgeous top that you haven't been able to match or that dress you couldn't find shoes for. Give one, or all, a try and see if your closet doesn't seem a bit easier to manage next time you're trying to figure out what to wear.