Get notified when new promo codes arrive from Advance Auto Parts
You will be alerted about deals at most once per week. You can always unsubscribe.
About Advance Auto Parts
Stuff to Shop for at Advance Auto Parts

Your one-stop shop for all your mechanical needs, Advance Auto Parts has got you covered for pretty much anything under the sun that runs on an engine. They make the chore of finding the specific part or item you're searching for super easy by allowing you to search by vehicle type, make, engine and model. If you're looking for just any generic item, then you can of course search by Brand or Product Type. And even if you've got a very specific vehicle - something like a boat or a lawnmower - you bet you can search by their Other Vehicles drop down. They even allow you to shop and search for items by the kind of work you're going to be doing. You can filter your search results by narrowing your options down to search categories called Routine Maintenance, Part Fit, by Vehicle. Then narrow those results down even more by filtering by subcategories like Catalytic Converter, Mufflers, Exhaust Pipes & Related, Exhaust Headers, Exhaust System Kits, Exhaust System Gadgets, etc. You'll get exhausted just browsing through all your options! But one thing's for sure, it's sure a laser-focused way to shop! You'll pin down your specific item and have it in your hands in no time.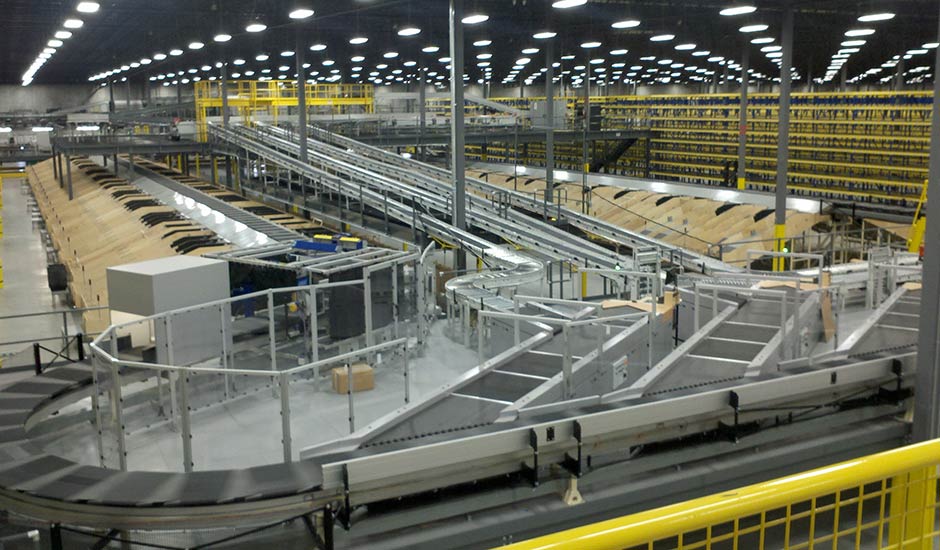 So what are some of the stuff you are going to see on this website?
Parts from your favorite - if ever there was a favored car parts brand - brands like 3A Racing, AEM Induction, AMR, AP EXHAUST PRODS, APA/URO Parts, Ansa, Auto7, Beck/Arnley, Bosal, CARQUEST by BWD, CRP, CarGo Thermosteel, Crushproof, DC Sports, DEA, DEC, Design Engineering, DongA, Dorman, Doug's Headers, Dynomax, Eberspacher, Eberspaecher, Edelbrock, Elring, Elwis, Emico, Felpro, First Equipment Quality, Flowmaster Inc., Flowtech, Gardner-Westcott, Genuine, HJS, Holley, Hooker Headers, Ignition Products, Ishino Stone, JBA Performance Exhaust, John Dow Industries, Keukong, Loctite, MAHLE Original, MTC, MagnaFlow, Miller, Mr. Gasket, Nickson, Nippon Reinz, OES Genuine, Omix-Ada, Original Equipment, Patriot Exhaust, Payen, Percy's High Performance, Permatex, Pilot, Professional Parts Sweden, Rancho, Rein, Rugged Ridge, Spectre, Staria, Thrush, Vaico, Vemo, Versachem, and Walker.
And don't forget to apply any of the varieties of Advance Auto Parts coupons here to slash those retail prices. That should get both your wallet and your engine going. Vroom vroom!
Advance Auto Parts Limited Warranty Policy
Most if not all of the thousands of parts you will find on Advance Auto Parts has a '1 year replacement if defective' promise attached to them, which really gives you no downsides for making a purchase. A glance over their warranty program shows positive signs for making a purchase. For specific items such as A/C Compressors, Cylinder Heads, Engine Parts (Melling), Engines (Remanufactured), Transmissions (Remanufactured), there are specific warranties. But their general warranty policy covers you for 90 days from the date of purchase or a longer period as it is indicated on the receipt.
The warranty states that you will get a refund or a replacement if the part you purchased fails due to defects in its material or workmanship under normal use and service after proper installation. Returns are easy; just make a trip to your local store and present the original sales receipt along with the defect part. It gets a bit nuanced after that though. The person returning the item must be the original purchaser and must be the current owner of the vehicle on which it was installed, making the warranty non-transferable.
What isn't covered on the warranty is a replacement or return on the part that fails due to actions of the purchaser. For example, if the purchaser got into an accident, misused, modified the part in any way, chemically altered the part, whether it was damaged due to environmental exposure, improper installation, or a slew of other exposures that were not due to a defect on the manufacturer's behalf, then the warranty does not cover it.
If the item was recalled by the manufacturer, it's not covered under warranty. Moreover, parts installed on vehicles built for racing, or parts used for a commercially-used vehicle, go under more specific scrutiny that may or may not be covered under the limited warranty policy. Normal wear and tear or salvaged parts are not covered under the limited warranty either.
And of course, applying autozone in store coupons are not covered under the warranty. However, getting in on the Advance Auto Parts deals along with having a warranty to cover you, you really can't go wrong.
Are You the Ideal Customer?
People who shop on Advance Auto Parts know their mechanical stuff. A quick scroll through their digital catalog and an average Joe Schmoe would get blurry-eyed and frankly, a little confused, trying to distinguish the difference between a "Dayco Utility V-belt Part no. L495" versus a "Dayco Utility V-belt Part no. L493." The item pictures are exactly the same!
There's a section at the foot of the webpage that's dedicated purposefully to the Professional Technician. If this is you, then you're able to click through its affiliate links to its partner website Advance Professional. Under it, you can click on Auto Parts Ordering, Exclusive Business Solutions, Trusted Brands & Superior Availability, and even receive Carquest Technical Institute Training. Who says that education ends after graduation?
So if you're the ideal customer and you know the exact part you need along with their specific part numbers, then your best shot is to use an Advance Auto Parts coupon where you will have the opportunity to apply the promotion code upon checkout.
No one can deny that a savvy DIY person is usually also a savvy saver.
Optimizing Your Search Experience
Advance is not just the first word of the business name. It seems to be the motto of the business, as it caters to the professional technician, provides a platform abundant in resources for those looking to up their ante in auto/mechanic education, among a slurry of other cues that indicate Advance is not just an online shop that sells parts. It's so much more.
If you become lost sifting through its catalog of twenty-one thousand near-identical parts per search item, Advance's system comes to the rescue and sends you a pop-up prompting you for the type of vehicle you're looking for parts for, its Year, Make, Model, and Engine type! Just in the nick of time.
Shop for your items by category. On the drop down, you will get the options: Air, Fuel, Emissions and Exhaust, Accessories, Body and Wipers, Battery, Electrical and Wiring, Brakes, Steering and Suspension, Cooling and Heating, Electronics and Navigation, Engines and Ignition, Tools, Fluids and Garage, Transmission and Drivetrains. Other ways to shop are: Routine Maintenance, Shop Apparel and Novelty, Shop by Brand, Shop Performance Parts. Alternatively, you can shop by Other Vehicles like: Lawn and Garden, Marine, Motorcycle and ATV. To customize your experience even more, you can add your vehicle to the website.
Use your Advance Auto Parts coupon to grab your money-savings while it's hot, you advanced savings sleuth.
Resourceful Source of Support
People typically look to YouTube or crash courses for quick answers to help them solve their how-to problems. But no one looks at the pages of parts dealers, which are really underappreciated resources with the stuff of gold that's on the auto parts seller's page themselves!
Part of being a potential customer is that the Advance Auto Parts great deal comes packaged with a variety of resources a novice getting their feet wet in DIY can dip into. Advance Auto speed perks come with a live chat option, a Resources page, a Blog, and its own Video library to fill the gaps of confusion for you.
The video library in itself is impressively stocked, with easily more than a couple hundred videos all sorted and categorized neatly in alphabetical order, you are able to browse by Category, Brand, or Video Type. If you want to learn about Installations, Fuel Injection Seals, Gasket Sets, or about something that sounds like a popular nightclub like Frenos de Discos, then look no further. It's all there, baby! With resources such as this on a parts dealer website, you know that it's not just about making the sales to these people. It's about passion.
Not only is there a buffet spread of knowledge on video for people who visit the website but they have a blog dedicated and directed at the people who like to get their hands dirty and learn by doing. It's so geared toward these people that their blog is called the 'DIY Garage.'
Those guys even have a helpline that confused Do-It-Yourselfers like yourself can dial when the going gets tough.
Use one of any of plethora of Advance Auto Parts promo code offerings on this page and prepare to get your Frenos de Discos on.
Store Locator
If you're one of those hands-on people who enjoy holding the physical item in your hand and measuring whether it's actually a fit, then it could not be easier to do that on the website. Once you land on the page, you're prompted to enter your zip code, and their store locator automatically gives you information about the store that's nearest your home.
Perks for Being Loyal
Advance Auto Parts offers a 'Speed Perks Membership' to reward its loyal customers to incentivize them to keep on coming back again and again. You also get $10 for referring a friend and Advance Auto Parts slashes $30 off your friend's first order. Spread the love!
Their slogan to attract Speed Perks members is "No cards. No points. No nonsense." Sounds like these guys are the real deal.
Free Shipping
Free Shipping is available on all orders over $75. Receive free Standard Shipping to addresses in the continental United States on orders totaling over $75. Shipments to Alaska, Hawaii or U.S. Territories are not eligible for Free Shipping offer. To qualify for free shipping, your order total must be $75 or more, after any promotional discount has been applied. Core charges, shipping and handling charges, fees, and taxes are not included in the calculation of order total. Motor oil is available for in-store pick-up only, due to shipping restrictions.
You don't even need to apply an Advance Auto Part free shipping code to get this offer. It's free on the table as long as your order exceeds $75!
Using an Advance Auto Parts Coupon
Using an Advance Auto Parts promo code is incredibly easy, as all you need to do is insert the number and letters combination on the coupon code in the promotional box available on the payment page of the website. Make sure the code you intend to use applies for the kinds of items you want to purchase, and also check the validity of the coupon, because most of the Advance Auto Parts coupons have a limited period before they expire.
Ways to Pay
Advance Auto Parts offers all the ways to pay. They accept VISA, MasterCard, Discover, American Express, PayPal, PayPal Credit, JCB, and other forms of payment.
Social Media
Advance Auto Parts is on social media. You can follow them on the handle @advanceauto on their Facebook page, Twitter, Google+, YouTube, Pinterest, or Instagram.
Languages
You can browse their web page in five different foreign languages: Chinese (simplified), French, Italian, Russian, or Spanish. What an international crowd it's catering to. Well, everyone in the world pretty much operates a motorized vehicle, so it makes sense that a business will do well to serve an international crowd.
Following are the alternatives of Advance Auto Parts:
Comments