Get notified when new promo codes arrive from Peruvian Connection
You will be alerted about deals at most once per week. You can always unsubscribe.
About Peruvian Connection
Peruvian Connection was founded in 1976 by the mother and daughter team of Biddy and Annie Hurlbut. Annie, who was only 19 years old at the time, was studying abroad in Peru when she began her love affair with hand woven mantas and ponchos that were frequently showcased in the markets. Although Annie could always find these items at the markets in Peru, she realized that finding items of similar quality when she returned home was far more challenging. While many items in Peru were woven from alpaca fibers, which were softer and more durable, it was rare for such materials to be used outside of Peru.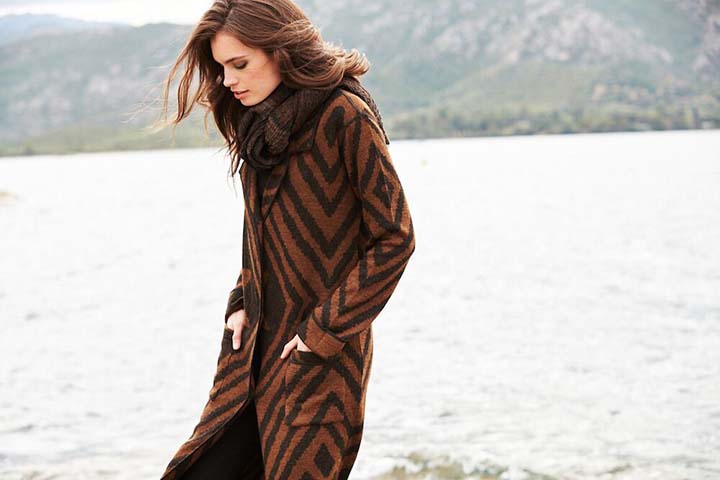 Acknowledging the high quality and unique designs of the clothing in Peru, Biddy and Annie began importing sweaters. Annie designed and produced them while in Peru and would send them home to Biddy, who would then sell them from her home in Kansas. This was the first incarnation of Peruvian Connection, which would later be followed by a small catalog and eventually a website. Today, Peruvian Connection celebrates ethnographic textiles from around the world and showcases merchandise from some of the most talented Andean artisans within the region.
Do you want to learn more about Peruvian Connection deals? Have you been searching online for information about the latest Peruvian Connection sale? If so, Coupofy has exactly what you need. Whether you want to find out more information about the coupons available from this store or you want to know what you can expect when shopping there, we have all of the information that you need. Our review of Peruvian Connection is certain to prepare you for your upcoming online shopping adventure with this renowned vendor.
What Can You Buy At Peruvian Connection?
Peruvian Connection is self-described as offering 'artisan apparel for nomads and romantics'. Although one might initially associate Peruvian Connection primarily with selling apparel, the store actually offers an interesting array of items for consideration. This includes Peruvian Connection dresses, sweaters, tees and tops, skirts, pants, coats, jackets, sleepwear, intimates, jewelry, accessories, and items for the home. Peruvian Connection's home decor collection currently features blankets, throws, pillows, and some decoration items. In addition, the company also offers its own luxury fibre wash for its products and even features some dog items.
While Peruvian Connection offers many items that embrace the typical style of clothing seen day to day, united with the use of alpaca fibers for increased softness and durability, the store also offers many styles that are unique to Peru. Peruvian Connection features merchandise which draws heavily upon the styles and designs that are popular within the region. This means that you can purchase items that truly have authentic and traditional Peruvian influences, which is ideal if you are seeking to incorporate more cultural elements into your own personal wardrobe or into your household. Whether you admire the culture of Peru or you love the beautiful items that the region creates, you are certain to find that there is something perfect waiting for you at Peruvian Connection.
Where to Find a Peruvian Connection Coupon
Before you start shopping, you will want to find an appropriate Peruvian Connection promo code to ensure that you save money on your upcoming purchase. These can be found in a variety of ways. The most common way that most people find Peruvian Connection voucher codes is by signing up for the store's email newsletter. When you sign up to receive emails from Peruvian Connection, you will be provided with updates about the latest news from the store. You will also be provided with information about sales and any new coupons that become available. This is a good way to get access to a Peruvian Connection promo code on a regular basis if you want to shop at the store continuously in the future.
If you use social media, you might also want to start following Peruvian Connection on the appropriate social media platforms. Peruvian Connection has accounts on Facebook, Instagram, and Pinterest. When you follow the store on social media, you will receive instant notifications regarding whatever may be going on with the company that day, whether it's a sale or promoting a new item. This is a great way to get access to an exclusive Peruvian Connection coupon sometimes because stores often have the tendency to release certain discounts on social media in comparison to sending them out via email.
Redeeming a Peruvian Connection Coupon
When you are ready to start shopping, you can begin by adding the items that you want to purchase into your cart on the site. After checking that you have everything that you want in the cart, you will want to checkout. As you checkout, you will need to provide information about where you will be shipping your items and how you are going to pay for your purchase. You will also need to provide information about the Peruvian Connection coupon that you have chosen to use. All coupons are redeemed through the use of a promo code.
Generally, there will be a designated space for you to provide the promo code and then you will click apply. If this is successful, you should see that a discount has been applied to your final total. If there is no change shown or you receive an error code, check to make sure that you have input the Peruvian Connection promo code correctly. If the code still does not work, you will need to switch it out for another Peruvian Connection coupon instead.
Why Didn't My Peruvian Connection Promo Code Work?
Although it is unfortunate, sometimes codes don't work for various reasons. Usually people encounter problems with coupon codes when the coupon has expired. If you are using an old coupon code that you found while searching online, it most likely won't work due to expiration. It is recommended to only use the most recent coupon Peruvian Connection has provided to you if you want to avoid errors during checkout. Your Peruvian Connection coupon 2016 options have a higher likelihood of providing you with the specified discount during checkout.
Some coupons have special terms and conditions that need to be met if the coupon is going to work. For example, you might find a coupon that requires that you have to have a certain amount of sweaters in your cart if you want to receive the discount. Alternatively, some coupons require a combination of certain items. The discount will not be provided unless these terms are met. We recommend reading the conditions or fine print on the promotion code Peruvian Connection sends you so that you will understand if there's anything specific that needs to be done in order to receive your discount.
Shipping Information
Peruvian Connection offers a variety of shipping options to ensure that your order arrives to you as soon as possible. These options include standard shipping, 3 day service, 2nd day air, express overnight, early AM next day, and Saturday delivery. For standard shipping options, it's important to understand that the total cost of your purchase will determine the flat rate that you will be charged for shipping. Peruvian Connection features a chart on its website which explains everything you need to know about how much you can expect to pay in shipping fees for your purchase. Peruvian Connection is also able to ship internationally.
If you are seeking to save some money on shipping, you may want to consider using a Peruvian Connection free shipping code. This can be particularly useful if you have purchased a large amount of items because it will provide quite a discount on your shipping costs overall. While this special Peruvian Connection discount code is not always available, when you find it in your email or on social media, it is recommended to use it as soon as possible since codes get switched on a regular basis.
Return Policies
Peruvian Connection endeavors to ensure that customers are completely satisfied with their purchases. In the event that you are not happy with your order, Peruvian Connection will accept returns. The items must be unworn and unwashed to be eligible and must have packaging and original tags intact. You may also return defective merchandise. These returns must be made within 30 days to be eligible for a refund with the original payment method. If you are returning a gift, then it will be credited back to you on a gift card.
If you return your items after 30 days but within 90 days of the initial receipt, the items will be credited to you at the current selling price rather than what it was when you originally bought it. The refund will then be issued to you as a store credit which can be used during your next purchase. Any items that are returned after the 90 day period will be shipped back to you and will not be accepted. Please note that shipping charges cannot be refunded to you.
When you have returned your items, it can take up to three weeks for your return to be received by Peruvian Connection and processed. Peruvian Connection will send you an email confirming that the return or exchange request has been processed if you have signed up on the site. Finally, keep in mind that if your order used a Peruvian Connection coupon that had terms or conditions requiring you to purchase a certain item in order to receive a discount, this will be affected if you return that item. For this reason, you may want to consider exchanging the item instead.
Gift Options
If you are shopping at Peruvian Connection because you are searching for the perfect gift, you are likely to find something very unique that surely become a cherished choice. Peruvian Connection recognizes that some individuals will shop at their store searching for gifts and has taken additional efforts to ensure that these gifts make a statement.
When ordering a gift, you can choose from some of the many elegant gift boxes that Peruvian Connection offers. These gift boxes feature the original Peruvian Connection print and are trimmed with a black band and an alpaca or an etched gift tag of an Andean woman. You will find that the gift boxes at Peruvian Connection are just as unique as the gifts themselves.
You can also choose to purchase a gift card, which will be packaged in a classic folder and can be combined with your own personal message and a copy of the latest Peruvian Connection catalog. The gift card can be redeemed in a number of different ways when shopping at Peruvian Connection and is available in denominations ranging from $50 to $1000. The gift card recipient can then use the card to shop at any of the store locations throughout the country such as Peruvian Connection DC, Peruvian Connection NYC and Peruvian Connection Santa Fe.
Treat Yourself to Peruvian Connection Luxury
Whether you love luxury items or you are simply on the market for more culturally themed items for your household, you'll love the products available at Peruvian Connection. Renowned for their luxurious quality and durability, you'll find that your purchases at this store will last you for many years to come and will become a favorite in your wardrobe or in your home.
Aside from the remarkable quality of the products available from Peruvian Connection, the savings you'll encounter are also fairly impressive. While most handcrafted luxury items are fairly costly, you'll find that when you pair your purchase with a Peruvian Connection coupon, you will truly achieve amazing savings. Without a doubt, this is one store that you will definitely want to check out next time you're looking for something special.
Following are the some alternatives of Peruvian Connection:
Comments