It's that sweet time of the year once again! A time to gather all your creative tactics ready for the national bake and decorate month. The season is marked with a variety of ingredients and flavors from top manufacturers ready to make October a month for every sweet tooth out there. Well, you probably bake daily, but this month will be different. It's about time you did away with the obvious recipes and tried out new cookies, pies, and cake decoration ideas. From smiley faces, intriguing sprinkles to experimenting different fondants and icing. To further make your experience exciting, here is a sneak pick of six decoration ideas you should try out this month.
Watermelon Cookies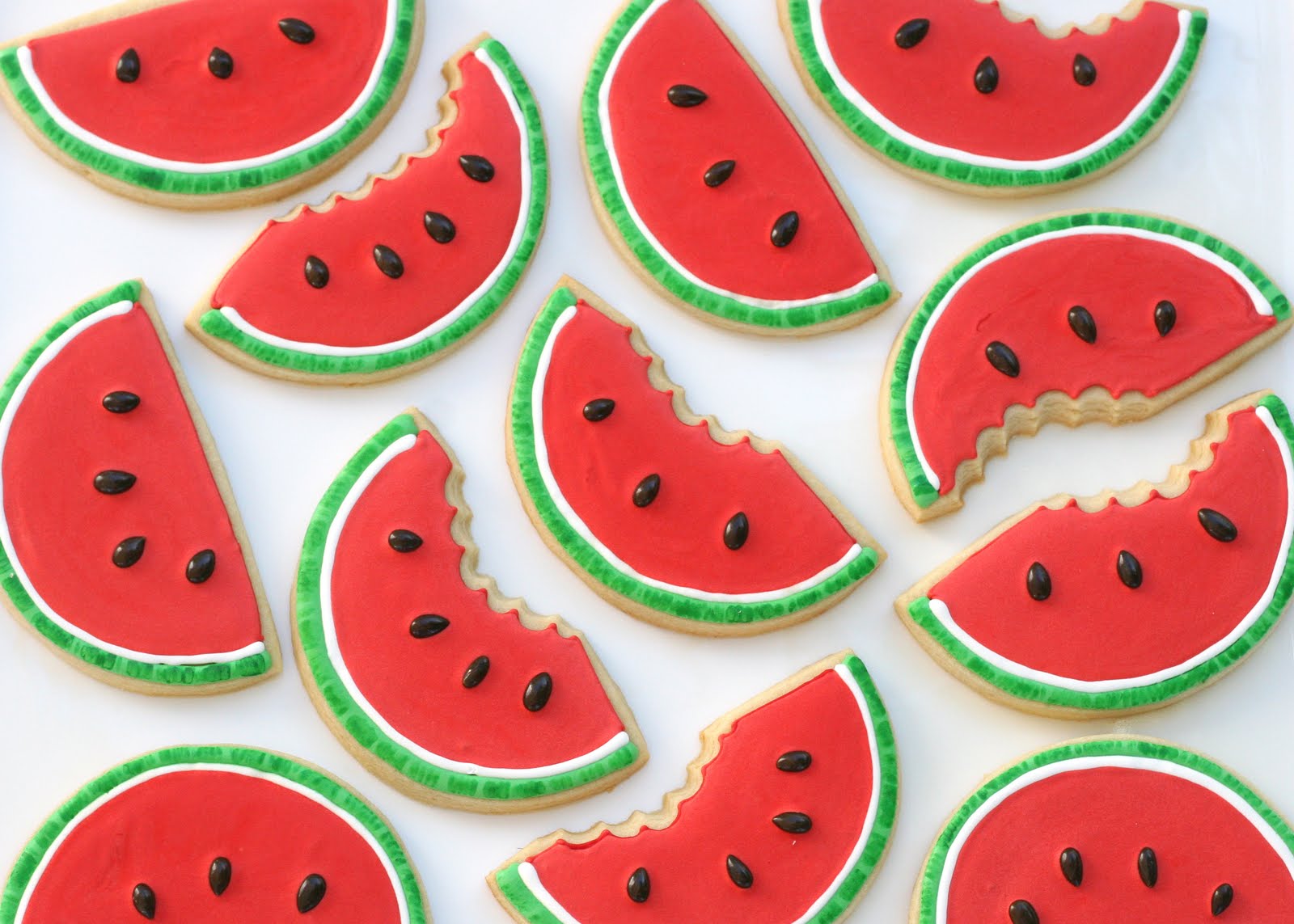 Source: glorioustreats.com
Watermelon is an all season delicacy to many. It doesn't matter whether it's summer or winter. Why then try not out watermelon cookies this month. You need quality circular cookie cutters as well as a foot cookie cutter all which you can get at Amazon. You also require sugar cookie dough, royal icing, food coloring, a paint brush and parchment bags. Start by making the cookies. Using the cutters, create watermelon-like slices from the dough. Then place the cookies on the parchment sheets and bake at 350 degrees for 9-12 minutes or until golden brown.
For the cookie decorations, prepare five different bowls of icing with egg white and place in piping bags; reddish pink, yellow, green, white and black. Be sure to leave some pink and yellow icing for more thinning. Start by creating an outline of the green icing on the cookies and a thin white highlight next to it. The remaining cookie area can either be in yellow or pink. Take your thinned icing and flood the area gently by using the small brush. Finally, pipe the black icing to make seeds on the cookies. However, it's advisable to wait for at least four hours for the pink icing to dry up, lest you risk having the black icing bleeding on it.
Peanut Butter Cookies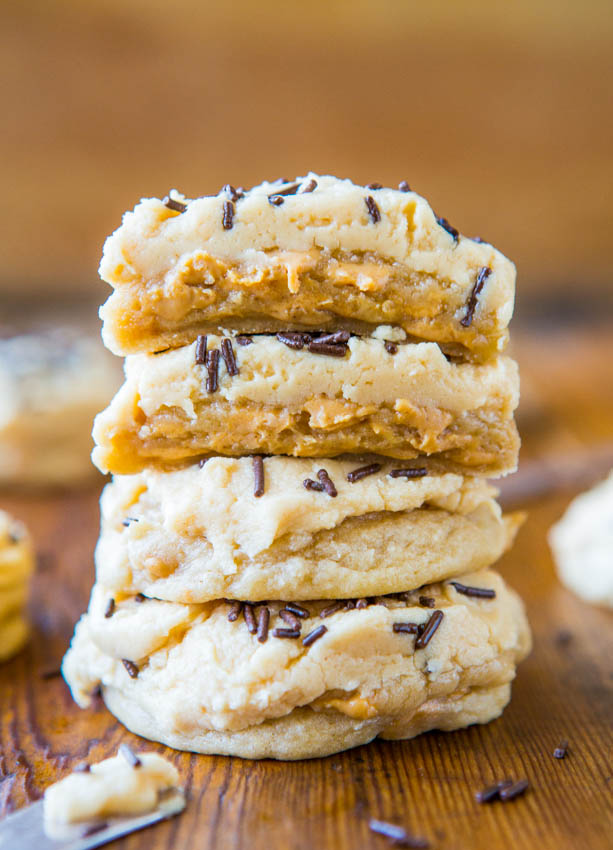 Source: averiecooks.com
Kids love trying new and tasty recipes. This particular dessert will undoubtedly make a deserved treat for your kid's packed lunch. The baking of the cookies is much like that of the watermelon cookies above only that the cookie dough will be cut into squares. Decoration starts with putting the brown royal icing into a piping bag available at Walmart. Next, prepare another white icing and add a drop of the brown icing to it. Use the piping bag to create a thin outline on the square cookie till it takes a bread-like shape. Allow the set to rest for 5 minutes before painting the rest of the bread with the off-white flood icing. You can either leave the set overnight or for at least 6 hours. Finally, prepare two separate bowls of cookie icing; one in orangey brown and the other in purple, and keep them covered when not in use to avoid getting crusty. Since the orange-brown icing imitates peanut butter, ensure it has such consistency. Similarly, the purple one should be thin like grape jelly. To crown it up, spread each of the icings on different cookies and ensure the texture is much like the real ingredient. You might have to set aside until it dries before serving.
Candy Crush Cake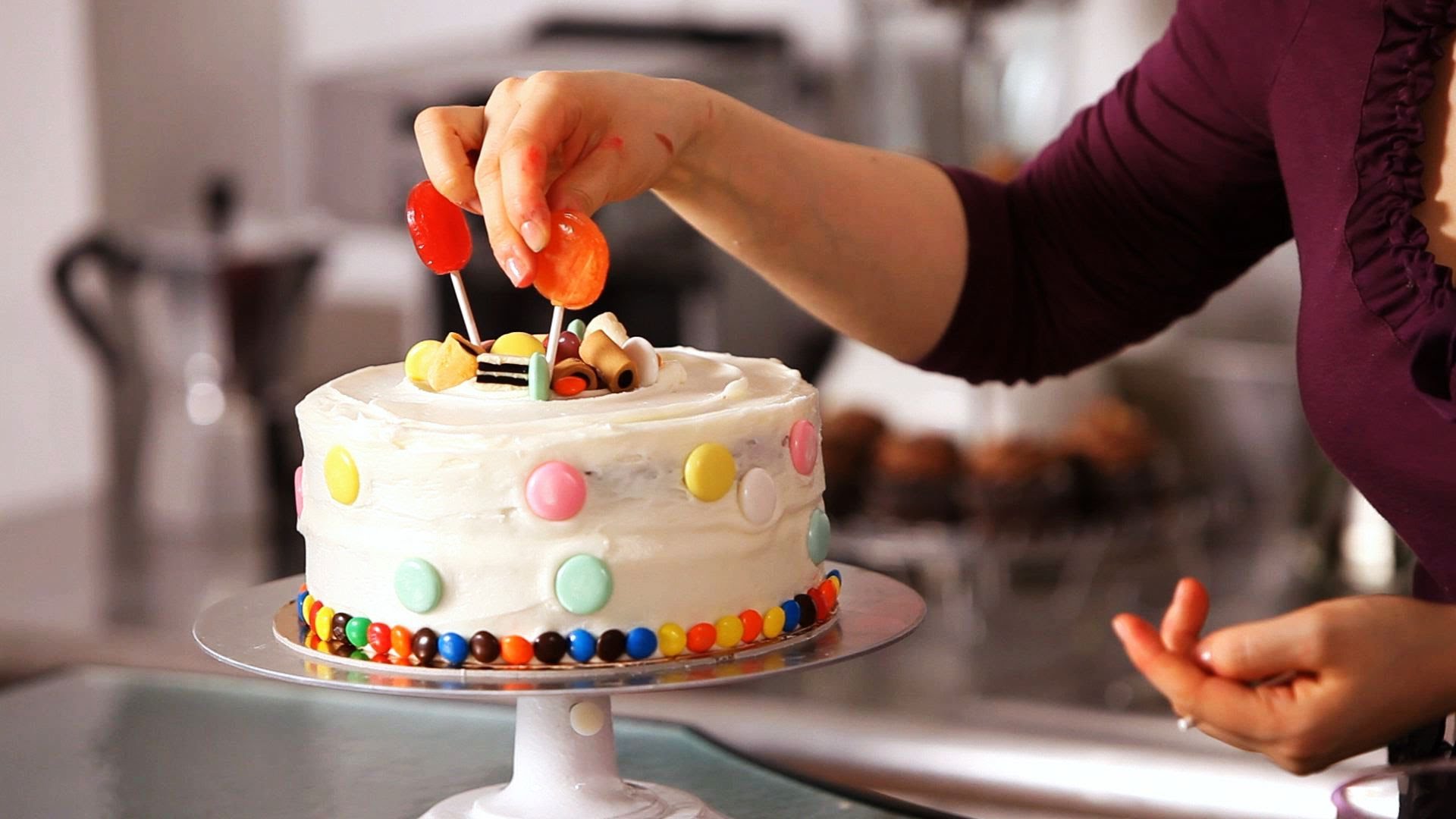 Source: youtube.com
Grocery cakes come in handy if you have no time or ingredients to prepare yours. Unfortunately, they lack vibrancy. They mostly come in a single color frosting and therefore not the best for parties when you want to show your creative side. Well, all is not lost. If you have your child celebrating his/her birthday soon, consider trying out this cake decoration. You simply start by buying any grocery cake of your preferred flavor. Alongside the cake, buy an assorted variety of candies, lollipops and candy sticks from Walmart. When finally home, decorate the entire top of the cake with these delicacies. Be sure to have them organized in an attractive way to avoid messing the cake icing. If you like, sprinkles can be used sparingly over the cake to make it more appealing. With the final product, you can be sure your child will wish to have his birthday every month.
Emoji Cake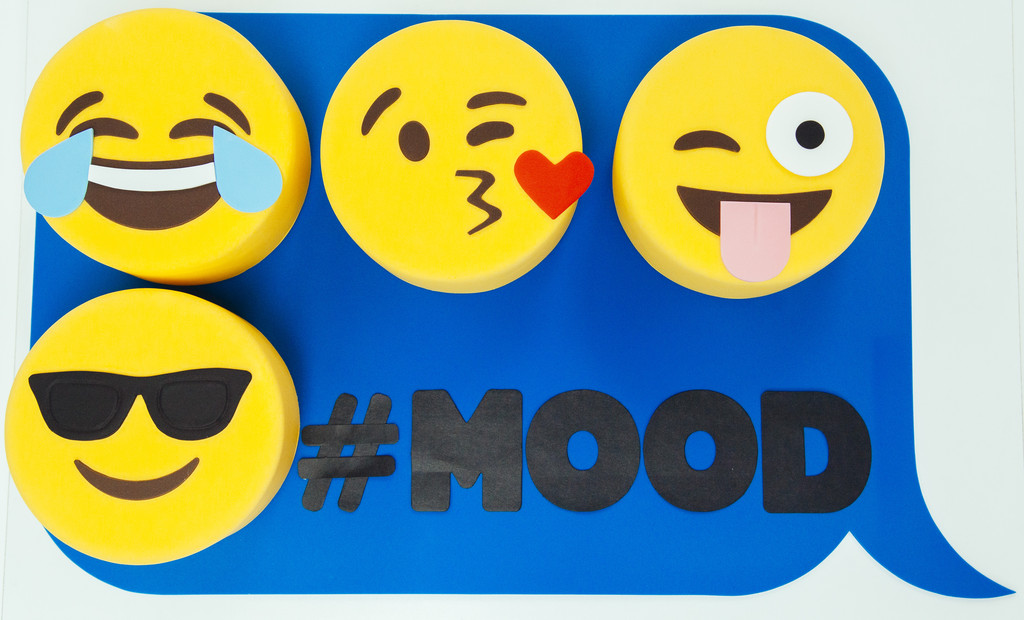 Source: segredosdubelo.wordpress.com
Everyone loves emojis; whether sending them as messages or even buying accessories with emoji imprints. Well, the experience is even better when you have to eat some of this emojis in cakes. While it may appear outrageous, creating such a cake is very simple. You only need an already a frosted yellow cake of whichever flavor. It can be either homemade or bought from the grocery stores. The trick is in its decoration. If the cake is bought from the stores, remove any decorations on it gently using an offset spatula which you can easily buy at Vons if you don't already own one. Then, place some dyed frosting or decorating gel in a piping bag depending on the colors of the emojis you plan to use. Finally, draw the emojis you like. From smiley, kissy, cheeky wink among other faces. Oh! You will undoubtedly fall in love with the cute cake.
Flowerpot Cupcakes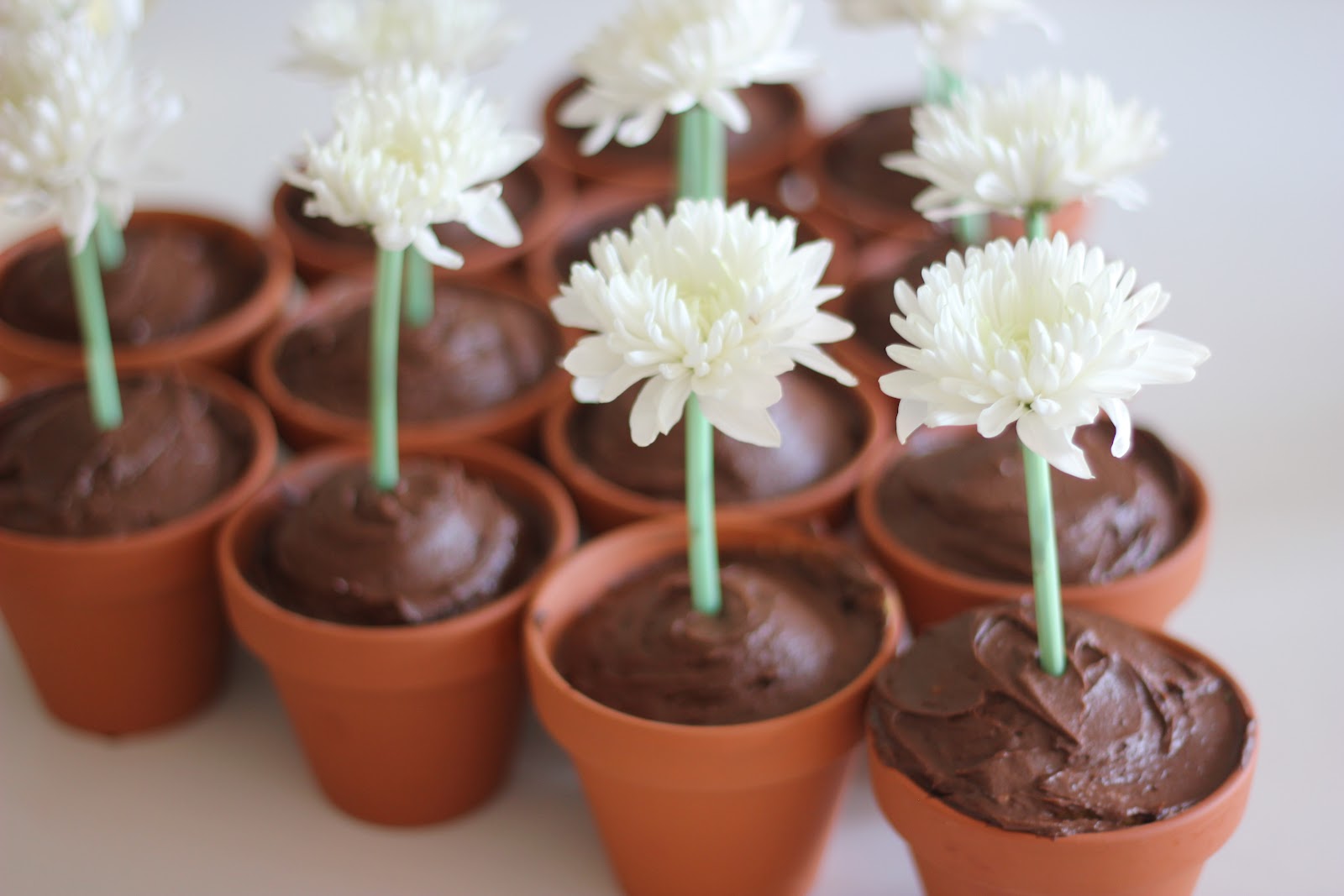 Source: theimaginationtree.com
No more boring cupcakes! It's time you tried out this amazing cupcake decoration. The best part is that they are a great activity to indulge with kids at home. These cupcakes mimic flower pots probably just outside your house. To get started get mini terracotta pots from Walmart. Next, assemble your ingredients that include the devil's food cake mix as it makes a good fit for dirt, Oreo crumbs, lovely paper flowers, eggs, oil, water and chocolate buttercream frosting. Begin by mixing the cake mix, water, oil and eggs until you achieve a good consistency. You can then pour the batter into the pots that are already set out on a sheet tray but avoid over filling them. Bake for about 19 minutes in an already Preheat oven to 350 degrees. Let them cool and trim any excessive flow at the top. For the decoration, start by a heap of frosting at the top but be sure to smoothen with a knife for a more appealing look. Sprinkle the Oreo crumbs sparingly. Finally, plant the paper flowers attached to toothpicks. Serve with a spoon and please your taste buds. One thing you must be careful about when buying terracotta pots, is that they should be safe for use, not glazed and be of the smallest size. Before using them, clean thoroughly and bake when they have dried completely.
Doubtless, to say, it will be a great month as you experiment different cake decorations this month. Don't be afraid to try out the above recipes or others you might bump into. That is the essence of the national bake and decorate month. While at it, don't forget to check out our coupon deals that will allow you purchase most of the ingredients at amazingly discounted prices.
Meanwhile, keep decorating!