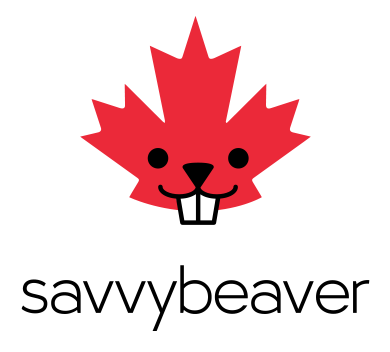 Want the discounted online shopping experience in Canada? Now you can with Savvy Beaver!
In the ongoing expansion of the Coupofy family, we are proud to announce the launch of SavvyBeaver.ca - the same great coupon code service for the Canadian market.
The website which will feature all of the leading merchants that deliver to Canada, is online serving customers right now! There are already hundreds of offers and deals to browse, and we are adding new stores and coupons every single day.
Savvy Beaver has employed the same user-friendly interface as Coupofy, allowing shoppers to find exactly the type of coupons they want; from free shipping and gifts, to straight up discounts.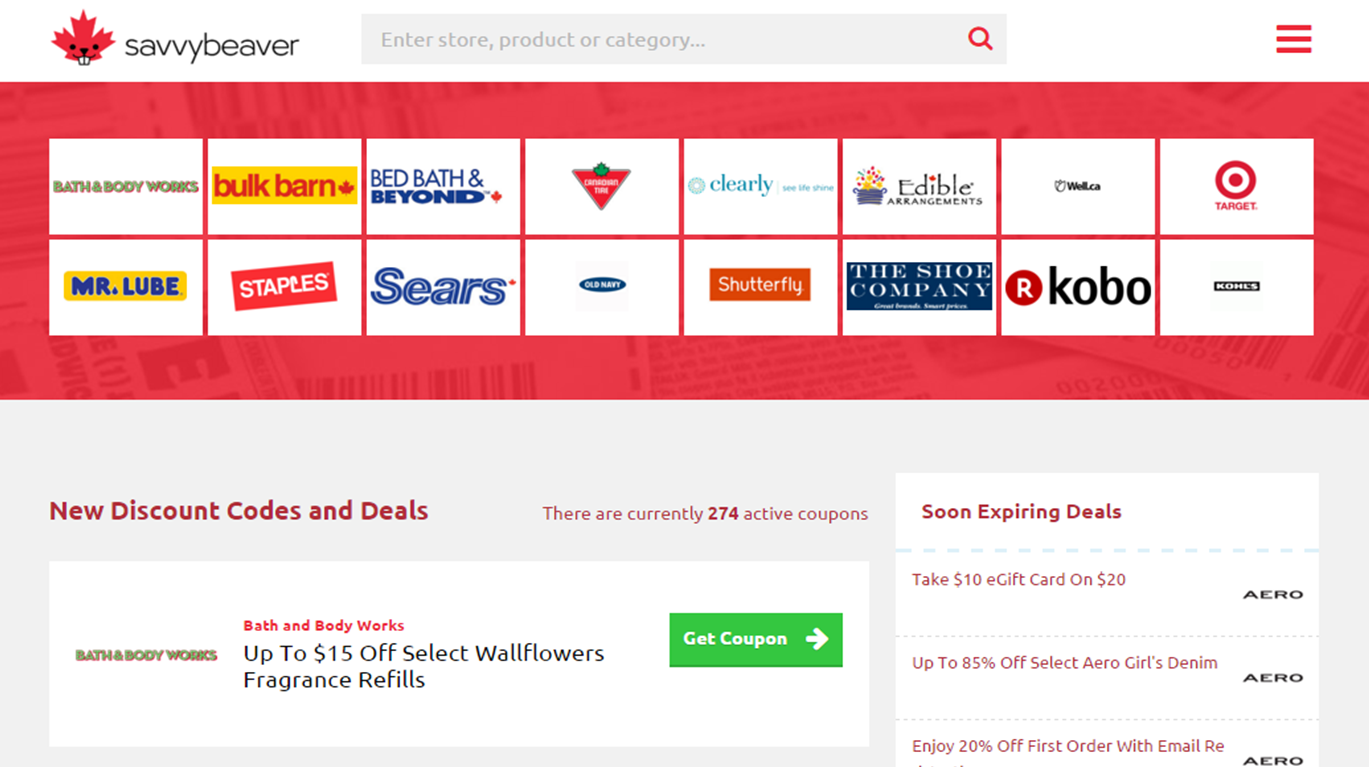 The homepage displays all the latest offers and deals, and you can easily browse the full list of merchants and deal types by clicking on the menu. The search bar also allows you to find the store, specific product or type of product you desire, based on the keyword. You can even sort listings based on your chosen payment method. If it's available, our intuitive system will find it for you!
Popular stores already on SavvyBeaver.ca include Sears, Bulk Barn, Target, Bed Bath & Beyond, Shutterfly, Kobo, Edible Arrangements, and many others. Simply click on one of these and you will be taken to an up to date selection of deals and coupons. Clicking on an individual deal will then pop up a window with further details, including the code needed for redemption.
What Are Coupon Codes?
Coupons have been a long running marketing tool for supermarkets and other stores, enticing customers with savings in hope that they don't spend their money elsewhere. Traditionally shoppers would physically clip them out of magazines and then hand them in during their next visit, however with the rise of online shopping you can do the equivalent with a few click of a mouse. In this case a unique code is used that you must enter in to a box during the online checkout process.
Savvy Beaver, Coupofy and our other websites take the hassle out of finding these codes by collecting them all in one place. We use a cutting edge algorithm that is able to gather all the latest coupons from the outer reaches of the web, and our team are constantly checking to ensure they are valid and the lists remain up to date.
It's a win win situation for the Canadian retail sector. We help merchants by ensuring their deals are well promoted and customers know exactly where to go to ensure they get the best deals on the purchases.
Coupofy on the Rise
Our core coupon code brand Coupofy has skyrocketed to success, becoming one of the biggest websites of its kind in the United States. However our talented remote team are never satisfied with conquering one market, so we've decided to conquer the world. Along with Savvy Beaver we recently launched Dr Discount in the Netherlands and we have our eyes set on the UK, Germany, Poland, and a total of 15 different countries through 2016.
No matter where you are on the planet, we've got an amazing collection of coupons coming your way.