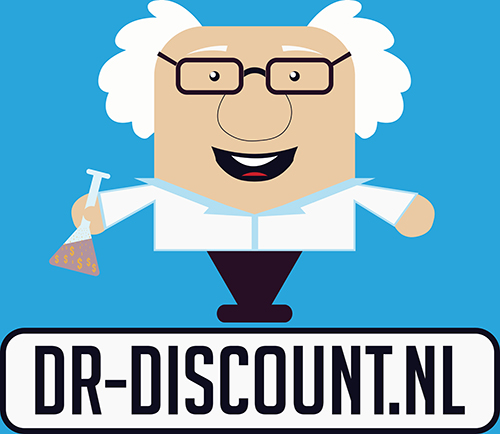 The only thing better than the convenience of shopping online, is shopping online with a discount!
Coupofy, a leading provider of online shopping coupon codes is proud to announce our expansion in to the Dutch market with the launch of dr-discount.nl. The site which focuses on popular stores that ship to the Netherlands, is already live and serving shoppers today. There are currently hundreds of stores to choose from and we continue to add new ones every day.
Our remote team is more passionate than ever about providing an efficient and cost reducing online shopping experience for people all over the world. We've brought together the best in online ventures, digital marketing, blogging, and other fields - pooling our skills to create a service that is a step beyond everything else on the web.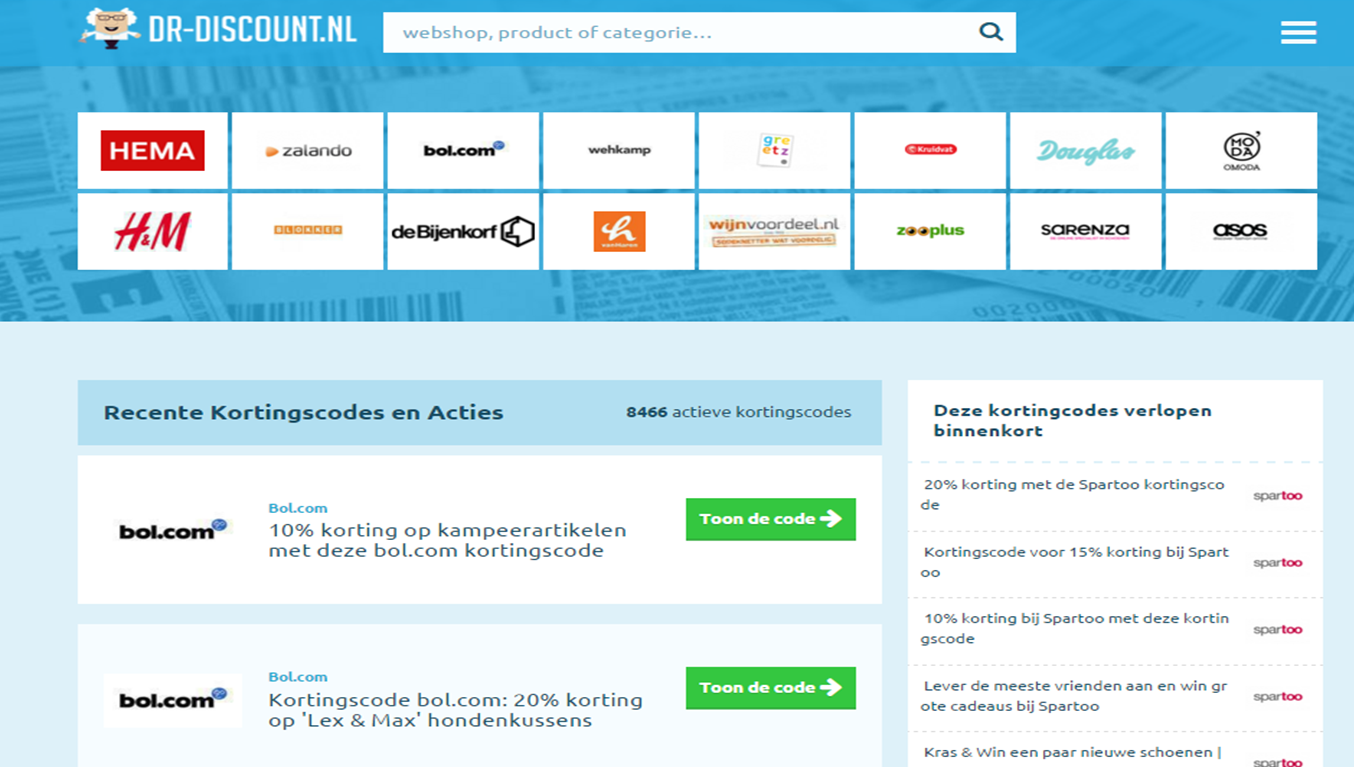 It has been a meteoric rise for the main Coupofy brand, which is now one of the largest providers of coupon codes and other deals in the United States. Our database includes over 2,000 individual merchants and continues to grow. We pride ourselves on the ability to keep our selection of coupons up to date, so shoppers always have something they can use to make savings. We are confident that we can replicate this success for bargain hunters in the Netherlands.
Using the same intuitive interface as Coupofy, dr-discount allows users to view the latest deals and offers on the home page, while providing a number of helpful ways to find the kind coupons they desire - whether that be direct discounts, free shipping, free gifts, or others.
You can use the search bar to find a specific store, product or product category; and you can also browse via an A to Z of stores, deal categories, deal types, and even stores that accept your preferred payment method. Whatever you need, our advanced system can find it!
Popular stores currently found on dr-discount.nl include Bol.com, Omoda, Bijenkorf, H&M, Hema, Zalando, Wehkamp, ZooPlus, and many others. Clicking on any of these will take you to a list of up to date coupons and deals. Users simply click on the one they want to redeem, and then the code and a link directly to the online store will be displayed in a window.
It's not just the US and Netherlands that Coupofy has its eyes on either. We're going global!
By the end of 2015 we will be live with similar sites in Canada, the UK, Germany, and Poland. Through 2016 we will also be launching coupon code sites in more than 15 different countries. We'll see you there!
How Do Coupon Codes Work?
Coupon codes are a marketing tool used by online and offline stores to encourage people to shop with them. The coupon (a letter/number sequence), which is usually only valid for a certain time period, allows the customer to claim a special offer or discount by entering it in to the promo box during online checkout or presenting to the cashier in-store.
Coupofy, dr-discount and our future sites, collect all of these codes in to one place. We do this in a number of ways including an intelligent algorithm that can scan the web for the latest deals. Unlike other sites, before a deal is published we will manually check that it works.
Our sites help the stores because it sends more customers their way, and keeps the customers happy because they don't have to waste time trying find the codes elsewhere. If there's an offer currently running they will always be able to find it with us.